Author: Michaela James
Narrator: Kimberly M. Wetherell
Length: 10 hours 25 minutes
Series: Scarlet Oaks Cozy Mystery Series, Book 1
Publisher: LW Media Group Ltd.
Released: Nov. 9, 2019
Genre: Cozy Mystery

Is it possible Scarlet Oaks, the reluctant new host of a men's call-in show, inspired the first serial killer San Francisco's seen in some 40 years?





Struggling to pay the rent after her boyfriend's sudden departure, continue her role as mediator in an unconventional family, and feed a micro pig who appears less micro by the day, Scarlet's life is far from perfect. But when an eerie sounding caller is identified as the bay area's latest serial killer, it appears her life will never be the same.





With the killer continually calling into Scarlet's show, while managing to stay one step ahead of the San Francisco police, Scarlet begins to fear she's his next victim. Enlisting best friends Niles and Tom and their often-hilarious help, Scarlet sets out to find the elusive Serial Caller...before he finds her.





Root for Scarlet during this heart-pounding and alternately humorous mystery thriller. Fall in love with unforgettable characters, recognize familiar family members, and hold on tight for an adrenaline-filled ride.





If you're a Stephanie Plum fan, make room for Scarlet Oaks!





This is the first book in the Scarlet Oaks series.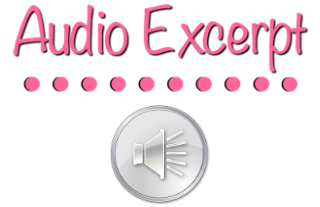 Check out the audio
CLICK HERE



Michaela lives near Reno, Nevada, where there are lovely walking trails and lots of sun. She was born and grew up in Hampshire, England, where there is less sun, but better chocolate! A professional voice over artist and the voice of a local radio station, Michaela enjoys watching great movies with her husband and grown sons, playing tennis and and drinking lots of tea.

A bright, versatile, broad-next-door type, Kimberly M. Wetherell is rapidly becoming a sought-after talent in the voiceover market, specializing in audiobooks, commercials, and animation.
Kimberly has worn multiple hats in the entertainment industry for over 30 years. A graduate of The Theatre School at DePaul University, Kimberly has been an actor, a singer of musical theatre, director of both opera and film, and producer of opera, film, and most recently, commercials.
She speaks French, Italian, and German (all thanks to her 15-year career in opera), and, as a lifelong lover of language, has a large catalogue of dialects and accents from around the world at the tip of her tongue.
Equally active in the literary world, Kimberly is a published essayist and contributing editor of The Nervous Breakdown. She founded and hosted DISH, a monthly food & drink reading series at SoHo's Housing Works Bookstore Cafe, as well as having hosted other reading series around NYC, such as NPR's Dime Stories at Brooklyn's Barbès and TNB's Literary Experience at Chinatown's Happy Endings.
Voiceover artistry is the perfect marriage of her life's two passions, and she couldn't be happier with this new career pursuit.

This is just a fun, enjoyable story. It has everything a cozy should have. A little suspense, fun characters, and of course a little romance.
I thought the idea of a call-in radio show program was really unique and this type scenario left lots of twists and turns to develop a good plot. There were just a few places I lost that wonderful flow of reading. Reading is like music to me and when there is a sort of blip or a place you have to stop and take a breath you lose your audience. I'm not sure if that was the construction of the sentences or the inflection of the narrator. Nonetheless, this didn't happen very often to me and it did not take away from this story.
Serial Caller is Book 1 in a series titled Scarlet Oaks Cozy Mystery Series. The series has really good reviews. Check it out.
I received this audiobook as part of my participation in a blog tour with Audiobookworm Promotions. The tour is being sponsored by Michaela James. The gifting of this audiobook did not affect my opinion of it.

Scarlet Oaks
Mid-twenties, long dark brown hair, green eyes, 5' 6", slim build.

Kind, funny, bubbly but not overly confident

Blessed with good looks, but works on her inner self rather than rely on her outer appearance

On-air radio personality

Grew up in Aptos, California; moved to SF due to more opportunities; lives on Upper Terrace in SF; drives a Pepper White MINI convertible

Has a pet micro-pig named Prudence

Degree in Business

Middle child with older sister and younger brother; parents divorced, close to grandmother who also lives in SF

Prior to meeting James, has not had a healthy or loving relationship
Niles Remmy
Fair-skinned, reddish-blonde hair, light blue eyes, 5' 10", slim build

Very intelligent, loyal, kind, self-deprecating

Degree in Finance, stock broker
Tom Blythe
Dark hair, brown eyes, 6' 2", athletic build

Part of team of engineers installing pipelines to get water to third world countries

Intelligent, funny, loves to be silly, ready for anything

Niles and Tom are life partners and Scarlet's best friends
James Attwood
Blond wavy hair, blue eyes, 6' 3" athletic build

Shy, polite, kind, non-judgmental

Works with Niles also as a Stock Broker

Difficult childhood; dad left when he was young and mother died when he was twenty; close to both of his sisters

Q&A with Protagonist Scarlet Oaks
Why did you choose the radio business?


I chose a job where I can hide a bit because I was forced in front of the camera as a child

How did you end up with a pig as a pet?


My ex-boyfriend and I saw a post of a cute micro-pig wearing a tutu on Facebook. We fell in love with the idea of a pet micro-pig and my then-boyfriend surprised me one not long after.

How did you come to host a men's call-in show?


It absolutely was not my idea. The radio business is precarious. My boss gave the Top Forty show to his new girlfriend, which left me with a men's sports call-in show or nothing. I then morphed it more to my style and into Mending Men.

How did you and Niles become such good friends?


Niles was a colleague of my ex-boyfriend, Max, and helped me out one night when Max sprung a group of people on me and expected refreshments. Niles showed me how to produce something out of nothing and we had a great time doing it. Max, too self-absorbed to see Niles' sexual orientation, became jealous and an awkward-feeling Niles left the house. But not before giving me his number. From that moment on we were pretty much inseparable.

How did you meet James?


It was at my coming out party, as Tom called it. Tom was determined to fix me up with a nice man after Max left me for a female colleague. He arranged a party at his and Niles' home and awkwardly forgot to invite any women, so I was the only female amongst fifty men. James and I chatted in the library, but I confess I was paying more attention to a conversation just feet away. Some of Niles' friends were discussing how Max had left the woman he left me for. Instead of living in the moment and getting to know this lovely man in front of me, I naively believed Max would come back to me. Thankfully, James and I had agreed on a time and day to see each other for our first date. It was disastrous, but James, bless him, wasn't deterred by Police and a serial killer!!

https://open.spotify.com/playlist/5FVsnLR3FOsOaedoWB751O

Giveaway: $50 Amazon Gift Card
The Scarlet Oaks Mystery Series Giveaway: $50 Amazon Gift Card


Plugging you into the audio community since 2016.
Sign up as a tour host
here.