Family History Mystery Series, Book 2
Mystery
Published: January 2021
Publisher: Lifelong Dreams Publishing
On Sale for $.99 – For a Limited Time!
Bodies turn up in the strangest places.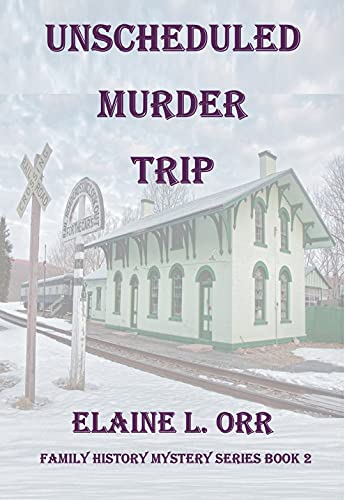 Digger found her late, now reinvigorated, Uncle Benjamin sitting on her kitchen table. His spirit is free to roam his former home, the Ancestral Sanctuary, and go where Digger goes. It's complicated. Still, with the new graphic design firm she and her friend Holly started, things are looking up. But life throws her a curve when she trips over a body while she and her friend Marty are taking photos at an abandoned train depot. As she tries to piece things together, Digger begins to think the body she found is linked to a long-ago disappearance. Uncle Benjamin has a lot to say about all of it, but will Digger listen to his advice? Interesting times in the Western Maryland mountains.
Other Books in the Family History Mystery Series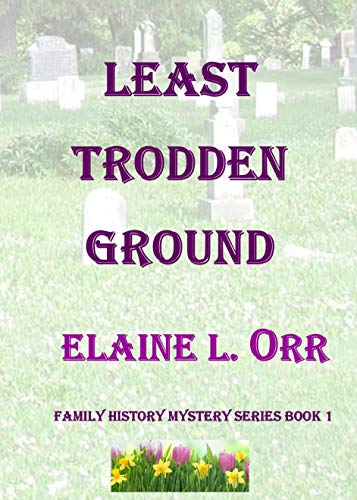 Least Trodden Ground
Family History Mystery Series, Book 1
Published: October 2020
Least Trodden Ground. Digger Browning looked forward to spending time with Uncle Benjamin after damaged pipes put her kitchen ceiling on the floor. She didn't expect to find his body at his Western Maryland home, the Ancestral Sanctuary. Who would kill the parsimonious octogenarian? Sure, some people were mad about him pushing the historical society to find a new abode, but they got over it, right? And then she finds out he had a new 'foxy lady,' and she's not his usual type. Antsy before the funeral, Digger delves into family history, but makes an unexpected find. Between trying to figure out who keeps breaking into the Ancestral Sanctuary, avoiding an ex-boyfriend, putting up with cranky relatives, figuring out who busted her pipes, and losing her job, it's a rough week. If she doesn't watch out, Digger could end up next to Uncle Benjamin in the family plot. Spooky times in the Western Maryland mountains.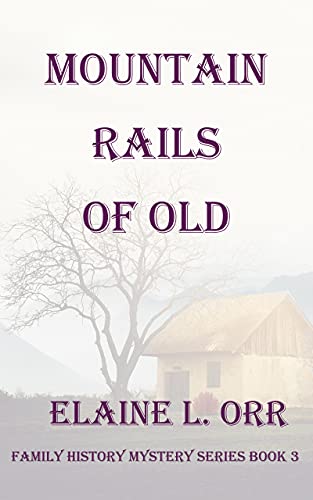 Mountain Rails of Old
Family History Mystery Series, Book 3
Release Date: June 30, 2021
Digger's mountain hides some aspects of its past. Rumor says it hosted a stop on the Underground Railroad, and it boasts remains of the first schoolhouse west of Cumberland. She never paid much attention to the abandoned cottage and its long-gone occupants until she accompanied her friend Marty, who wanted to photograph it for a potential news story. Everything changed when Uncle Benjamin made a huge discovery nearby. What really happened to Samantha and her ten-year old daughter fifteen years ago? If it hadn't been for a growling raccoon, Digger might not have tried to find out.
Her friend Holly doesn't like the ancestors Digger found for her, and Marty thinks she's distanced herself rather than level with him about how she feels. She doesn't realize that her search for the waystation for escaping slaves will cross paths with efforts to bring Samantha home. And that path doesn't lead to a safe haven.
Join Digger, Marty, and Uncle Benjamin as they sometimes operate at cross-purposes to solve old mysteries and unlock the mountain's secrets. Western Maryland at its elusive best.

About the Author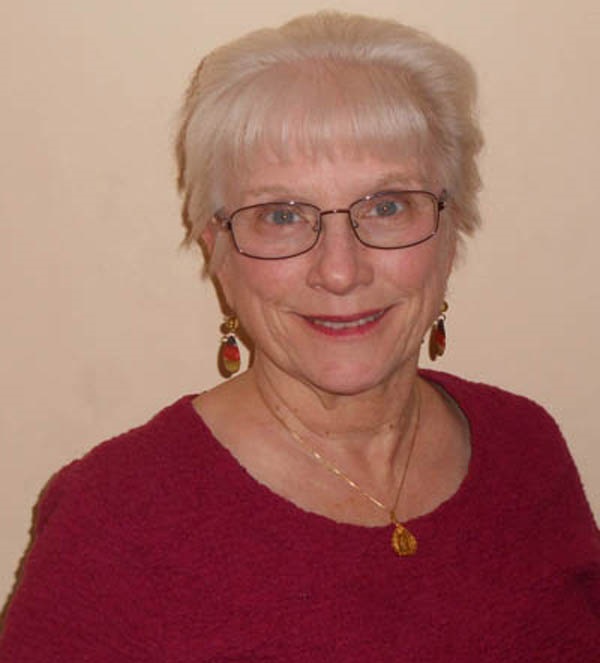 Elaine writes four mystery series, plays, novellas, and whatever strikes her fancy. Her books take readers to the Jersey shore, Iowa river towns, an Illinois college town, and the Western Maryland mountains. She has also written family and local history books, including "Monett," a pictorial history of a town in Southwest Missouri.
'Behind the Walls" was shortlisted for the 2014 Chanticleer Mystery and Mayhem Awards and "Demise of a Devious Neighbor" was shortlisted for the same award in 2017. Her favorite book (of hers) is Falling into Place, a story of a family handling difficult times with humor and grace.
Elaine conducts presentations and classes on writing and publishing and other writing-related topics. Nonfiction includes "Writing When Time is Scarce – and Getting the Work Published." Elaine grew up in Maryland and moved to the Midwest in the mid-1990s. She is a member of Sisters in Crime and the Indiana Writer's Center.
Contact Links
Purchase Links