Deiparian Saga, Book 2
Epic Fantasy / Post-Apocalyptic
Date Published: 11-01-2022
Publisher: BHC Press
In a post-apocalyptic world where tyranny and medieval torture reign supreme and witch burnings are an everyday occurrence, a top Witchfinder must confront the very Church he serves when he learns of its dark past and twisted plans for the future.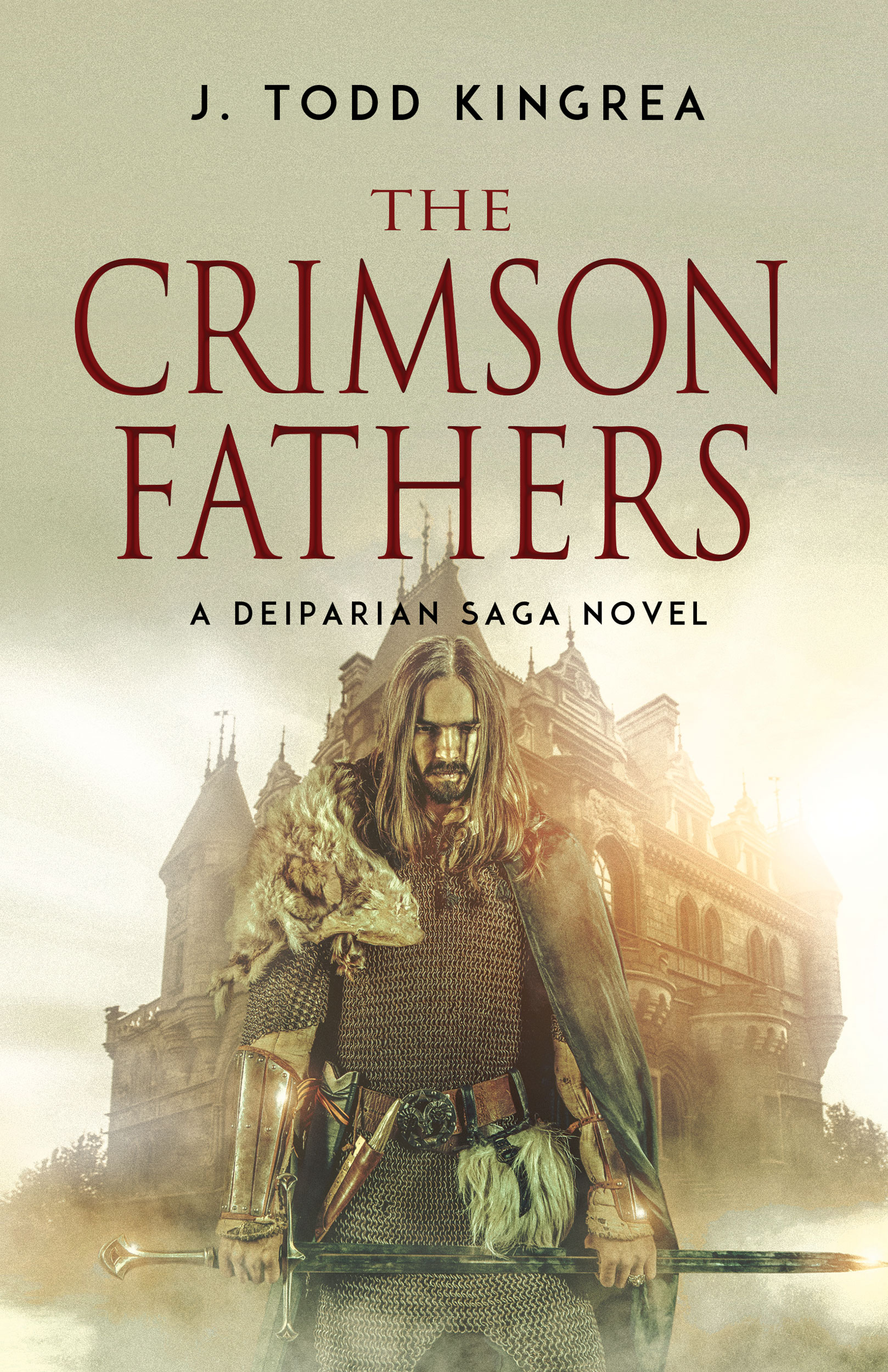 With the Fifth Order in complete control of the Church of the Deiparous, Malachi Thorne and his friends must find "the Flame," a powerful weapon which may be the only chance they have of halting the evil of the Crimson Fathers.
As they navigate the Tex'ahn lands and work with the resistance, Thorne discovers a devastating secret that may destroy them all and everything they have worked for.
Filled with swift action, unusual creatures, dungeon crawls, and an engaging cast of characters, The Crimson Fathers is a must-read for fans of epic fantasy and post-apocalyptic fiction.
READ AN EXCERPT BELOW...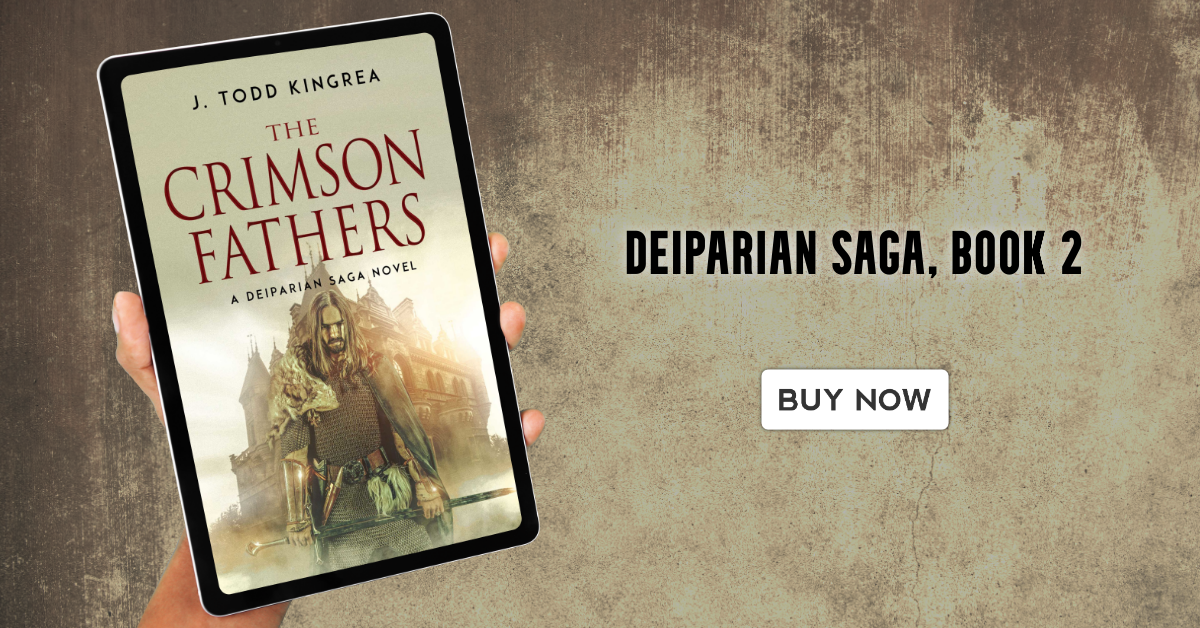 About the Author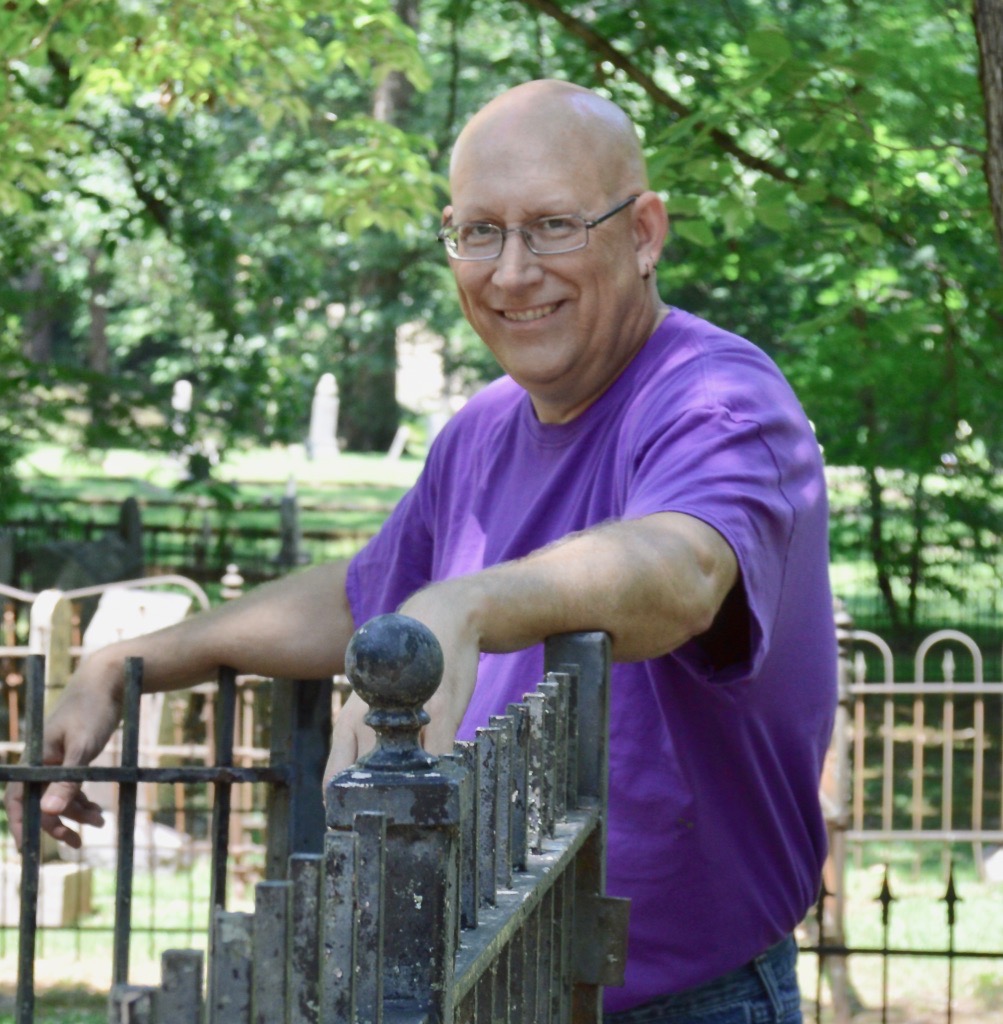 My first novel, "The Witchfinder," was released on September 23, 2021 by BHC Press, and was nominated for the Pushcart Prize. It is the first installment in my Deiparian Saga trilogy. The second book, "The Crimson Fathers," was released on November 1, 2022; the final installment, "Bane of the Witch," is slated for release sometime in 2024. BHC Press has also contracted to publish my horror novel "With a Blighted Touch" (working title) in 2023.
I have written two non-fiction books: "Carrying on the Mission of Jesus: Rediscovering the Mission, Identity and Purpose of the Church" (2013, Dove Publishing) and "Bullied! Confronting and Overcoming Six Major Obstacles to Church Effectiveness" (2016, eLectio Publishing), and regularly contribute Blu ray reviews for "Screem" magazine.
Contact Links
Purchase Links
a Rafflecopter giveaway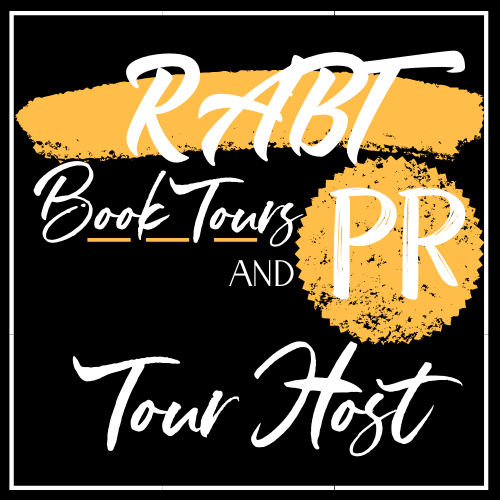 Clouds like bloated corpses covered the sky like a mass grave. The wind howled and cut through the thin camp uniforms like a razor. By noon, six inches of snow blanketed the camp. Hawkes knew it was six inches because that's how high the hem of his breeches were from the ground. He could not feel his feet. He could not remember the last time he did.

He breathed heavily as he rammed the shovel against the frozen ground. Sweat stood out on his skin despite the frigid air. He wanted to get this over with and get back to the pitiful woodstove in the barracks. He glanced over at the sled. Two more to go. He stabbed at the earth again. Brown chips of dirt flew into the air and fell with the snow. Exhaustion threatened to bury Hawkes as he buried the dead. He just wanted to lie down. If only he could sleep for a little while.

Out of the corner of his eye, he saw Warner approaching but kept digging. Deputy Weller was watching. He was an oafish taskmaster who forced prisoners to work no matter what the conditions. The elements never seemed to bother him.

"Hey, buddy, need some help?" Warner asked. Without waiting for an answer, he plunged his shovel into the area marked out for the grave. Another grave.

Two days ago, they had upset Witchfinder Supreme Gries, although neither had any idea what they did. Of course, it really did not matter. Gries needed no reason for his cruelty. After sound beatings for both of them, Gries had taken away their food rations and assigned them to the burial detail.

"H-H-How many?" Hawkes shivered as he worked.

"How many what? Days we been doin' this?"

"No—bodies."

Their shovels crunched in the dirt. Warner paused to adjust the flimsy excuse for a scarf around his face, then went back to digging. "Four in the past two days. Six since last Wednesday."

"Weller…l-l-let you help me?"

"Weller? Hells, no!" Warner chuckled.

It sounded warm, and Hawkes wondered if it could help his frostbite.

Warner dug as fast as he could. "He hauled himself back inside. Probably drinkin' ale and eatin' beef right now." His breath billowed as it hit the icy air.

"So who—"

"Deputy Sousby. He replaced Weller."

Hawkes paused for a moment and looked over his shoulder. Sousby stood thirty feet away, a crossbow halfway pointed in their direction. The man stomped his feet and shivered. When he made eye contact, he offered an apologetic smile.

The snow creaked under their feet like warped floorboards. Hawkes tried to flex his fingers but found them nearly frozen around the handle. He stared at Sousby's lambskin-lined gloves with longing.

"Got some good news," Warner whispered as they worked.

"Sousby's g-gonna let us build a s-s-snowman?"

Warner smiled. It appeared lopsided behind the scarf. Snowflakes hit his face and vanished. "Glad to see you ain't lost your sense of humor."

"I'm fucking freezing, J-Jester, get on with it."

"There's goin' to be a guard rotation next Monday."

"And?" Hawkes stumbled to the other side of the grave and continued digging.

Warner lowered his voice even more. "It'll be the perfect time for the takeover."

Hawkes shot him a confused glance. "H-H-How is having more g-guards in camp supposed to help us?"

"That's just it; there won't be more guards. There'll be less. Dario saw the message. On Sunday, they're movin' a few guards out. On Monday, the rest'll leave and be replaced by a new group."

Hawkes stopped shoveling. He felt nothing below his knees. He had to look to be sure that he had not accidentally buried his feet under the dirt. "Less guards," he whispered into the wind.

"We could make our move sometime Sunday or early Monday mornin'." Warner leaned on the handle of his shovel.

"Get back to work!" Sousby yelled.

"And that ain't all," Warner continued out of the side of his mouth. "We've got more people who're ready to help. At least four dozen, according to Hart."

"Nearly fifty people?" Hawkes asked in surprise.

"Not countin' us, Dario, Landrew or Hart."

Hawkes blew on his hands to warm them, but it was a futile gesture. "Wh-What about Clancy?"

They heard Sousby stomping his feet and the raw howl of the wind over the noise of their digging.

Warner shook his head. "I don't think so. Seems he was seen talkin' to Witchfinder Clement the other day."

"Do we n-n-need to kill him?"

Warner stopped shoveling and stared at his friend. Hawkes's eyes were weak, and his complexion was only a few shades brighter than the clouds. His hands were chapped, caked with dirt and verging on blue. He bore too much resemblance to the bodies they had been laying to rest. A shiver that had nothing to do with the cold ran down Warner's spine.

"C-Come on. Hurry it up!" Sousby shouted into the wind.

"You want to kill Clancy?" Warner asked. He pushed his shovel into the deepening grave and tried to wrap his mind around his friend's question. Tycho Hawkes was a fun-loving, easygoing fellow. Gregarious. A natural showman. Warner had seen his friend do some harsh and nasty things in service to the Paracletian Order. But he had never known him to speak about murder with such bluntness. The camp was not only taking a toll on his body. His spirit was flaking away.

Like those wax dummies in Last Chapel, Warner thought, just before Rann captured us. He remembered knocking one over and how it disintegrated into dust. He looked at Hawkes. His friend was upright, for now. But he was falling all the same.

Hawkes paused, his shovel halfway between the grave and the pile of dirt. "Do we need to k-k-kill him?" he demanded.

Warner sighed. "I don't know. Maybe. Let's just get this done so we can get inside."