In the Decisions We Make, readers will learn a new mindset that will help make their dreams and goals a reality.
Most of us don't know how important it is to make the proper decisions. Good decisions can make our lives run smoothly. Unfortunately, we often repeat our mistakes. Even though we know the likely outcome, we hope for different results.
The decisions we make in our lives affect our jobs, relationships, and financial situations. They also affect our mental health. Everything that happens to us in life is a direct result of our decisions we have made. Once we understand the effects of our decisions, we can then reap the rewards of making quality decisions that propel our lives forward instead of holding us back.
Some decisions can be destructive and change our lives in seconds with no chance of recovery. It is important to understand the value of making proper decisions. They can literally mean the difference between life and death.
Praise for The Decisions We Make:
"This book examines some important points regarding decisions and decision-making. The author begins by defining a decision as a choice made after thinking about it. The thinking process required to make any decision will be influenced by our beliefs and priorities. Priorities need to be considered at all times; merely depending on what happens will lead to our being controlled by our environment instead of controlling it....Small, at just 24 pages and almost pocket-sized, his book could be kept in a purse or car to help readers when a tough situation arises, offering a reminder to consider priorities and beliefs and take charge of one's life in positive ways. It might also be useful in facilitating a discussion group on the subject of making positive choices and decisions." - The US Review of Books
About the Author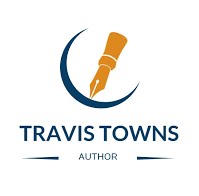 Travis Towns is the founder and president of Feel Good Poems and the author of "The Decisions We Make". He is a God-fearing man who believes that each person deserves to live the life that he or she desires. He lives in Philadelphia, and he is maximizing his decision-making potential so that he can teach others how to effectively make quality decisions that will take their lives to the next level.