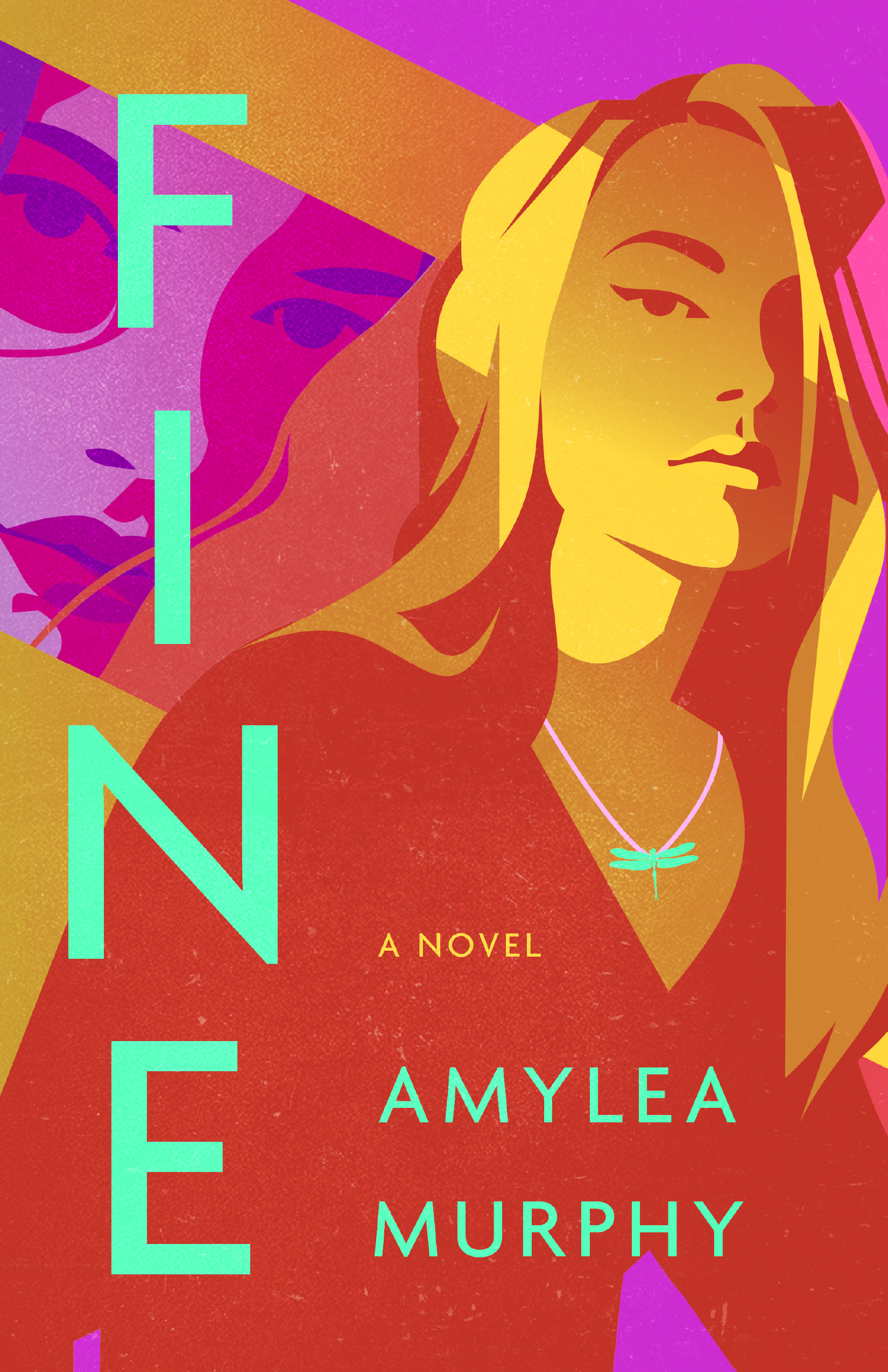 Young Adult/Mystery
Date Published: 11/17/2020
Six years ago, Anna Williams-straight-A student, cheerleader, and all-around golden child-vanished.
Ever since, her younger sister, Katie, has drifted through life, wracked with guilt, grief, and anger over Anna's unsolved disappearance. But when her own future reaches a breaking point, Katie takes the investigation into her own hands. She searches for answers in her sister's missing person's file and discovers that some questions aren't so easily answered.
Through police memos, interrogations, and excerpts from Anna's diary, Katie breaks down the carefully crafted façade Anna left behind and uncovers the dark truths of her life in the months before she vanished.
For readers of Courney Summers and Sarah Dessen, Fine is an unsettling, surprising, and ultimately hopeful mystery that will break your heart and put it back together again.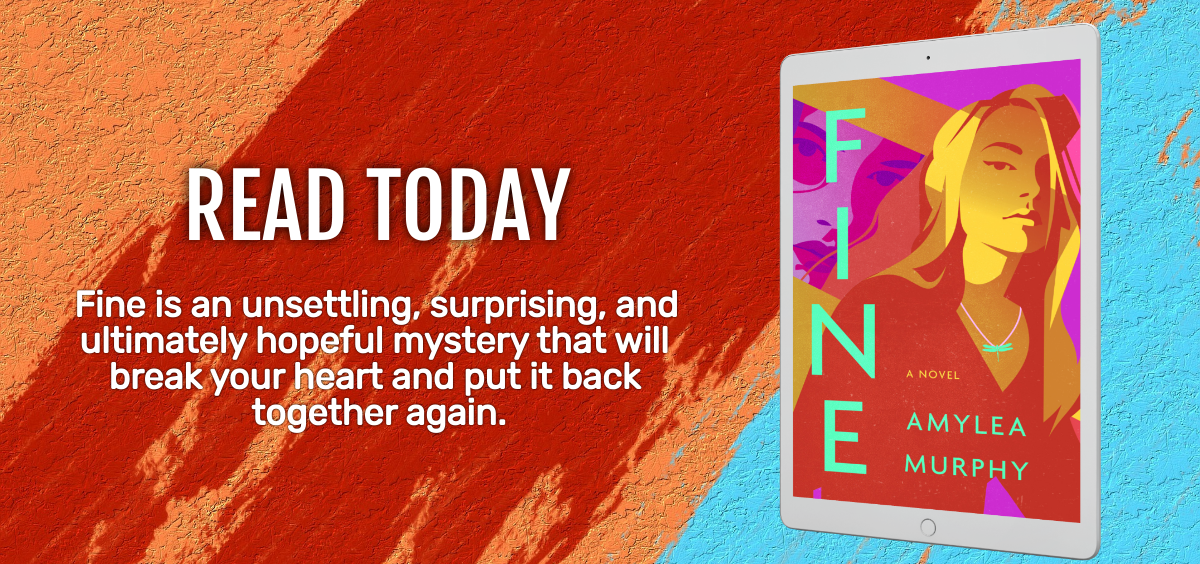 About the Author
AmyLea Murphy is the author of Fine, a young adult novel that blends the mystery of Sadie with the poignancy of Sarah Dessen. Inspired by Gayle Forman and Jennifer Niven, AmyLea enjoys writing about life-changing moments that unearth the resilient beauty of the human spirit in the hopes it empowers her readers to embrace life in all of its messiness. When she isn't writing, AmyLea can be found dancing and singing in the car with the windows down. She currently lives in Southern California with her husband and three children.
Contact Links
Purchase Link
More personal "stuff" about AmyLea Murphy...
Does this book have a special meaning to you? i.e. where you found the idea, its symbolism, its meaning, who you dedicated it to, what made you want to write it?
The idea for Fine came after I realized how many teenagers were slipping through the cracks before the adults in their lives even realized there was a problem. To me, so much of that was a result of everyone pretending to be what others expected. In particular, there seemed to be an expectation that everyone's life would be free of pain, disappointment, and failure. So when people struggled with these undesired – but universal – experiences, they kept it hidden.
I wanted to write something that exposed the truth beneath the illusions we all accept as reality, and the harm that comes from hiding our authentic selves. I wanted to embrace the full spectrum of human emotion and highlight the resiliency of the human spirit. More than that, I wanted to celebrate our capacity to grow and transform from even the worst experiences. That's why the dragonfly is so prominent throughout the story. It captures the lightness and beauty of rising above the watery depths of our most painful emotions to become an even better version of ourselves.
Where do you get your storylines from?
Life. I think ordinary life is fascinating. People are so diverse and complicated that there's no shortage of storylines based on the human experience. Then when you think about the constantly changing landscape of our world, there's always a new problem to throw at characters, or at least a new twist on an old problem. I think this year alone has sparked several ideas that should keep me and many other writers busy for a while!
Was this book easier or more difficult to write than others? Why?
Fine is a unique story to tell, which is what makes it special. Interweaving Katie's narrative with her sister Anna's diary entries and portions of the police file enabled me to tell the story from a variety or perspectives. In that way, it was like assembling a kaleidoscope where people and events swirled together to create multiple scenarios that the reader can invest in. It was a challenge to blend them together in a way that enhanced the story. In that sense, it was more difficult to write than other stories.
Do you write in more than one genre?
At this point, I'm focused primarily on Young Adult. I like focusing on the perspective of youth because I'm still a teenager at heart, and I've lived long enough to gain some perspective on my younger years. Young adults are at that magical point where wonder and excitement get to ride the wheels of independence for the first time, and the thrill of experiencing life's firsts is something none of us ever forget. I love writing from that perspective.
Give us a picture of where you write, where you compose these words…is it Starbucks, a den, a garden…we want to know your inner sanctum?
I write anywhere and everywhere I can! I used to have an amazing meditation hut in the woods where I would escape to write. I wrote the first draft of Fine in that sanctuary, surrounded by a very nosy red Cardinal that visited my window all the time. Since we moved from that house, I write at my kitchen table, at my desk, and…you guessed it…at Starbucks!
And finally, of course…was there any specific event or circumstance that made you want to be a writer?
I've always wanted to be a writer. In high school, I wrote an essay about my grandparents' house and how things changed after my grandma passed. When I brought it home with an "A" on it, my family read it with tears in their eyes. I knew then that I wanted to write stories, but I pursued a career in law and then settled down to raise a family. I continued writing for myself, but I never seriously focused on publishing until I was diagnosed with Hodgkin's Lymphoma. I turned to writing to help me get through chemotherapy and I wrote constantly. It made me happy and gave me purpose. By the time I finished treatment, I knew I had to pursue writing more seriously.