Breaking the Zodiac Killer Cipher Codes
Nonfiction / Serial Killers / True Crime
Date Published: Sept 28, 2021
Publisher: MindStir Media
Breaking the Zodiac Killer Ciphers and Codes presents the mathematical solutions to the Zodiac Killer's ciphers. For the first time, the exact messages contained in these ciphers are revealed.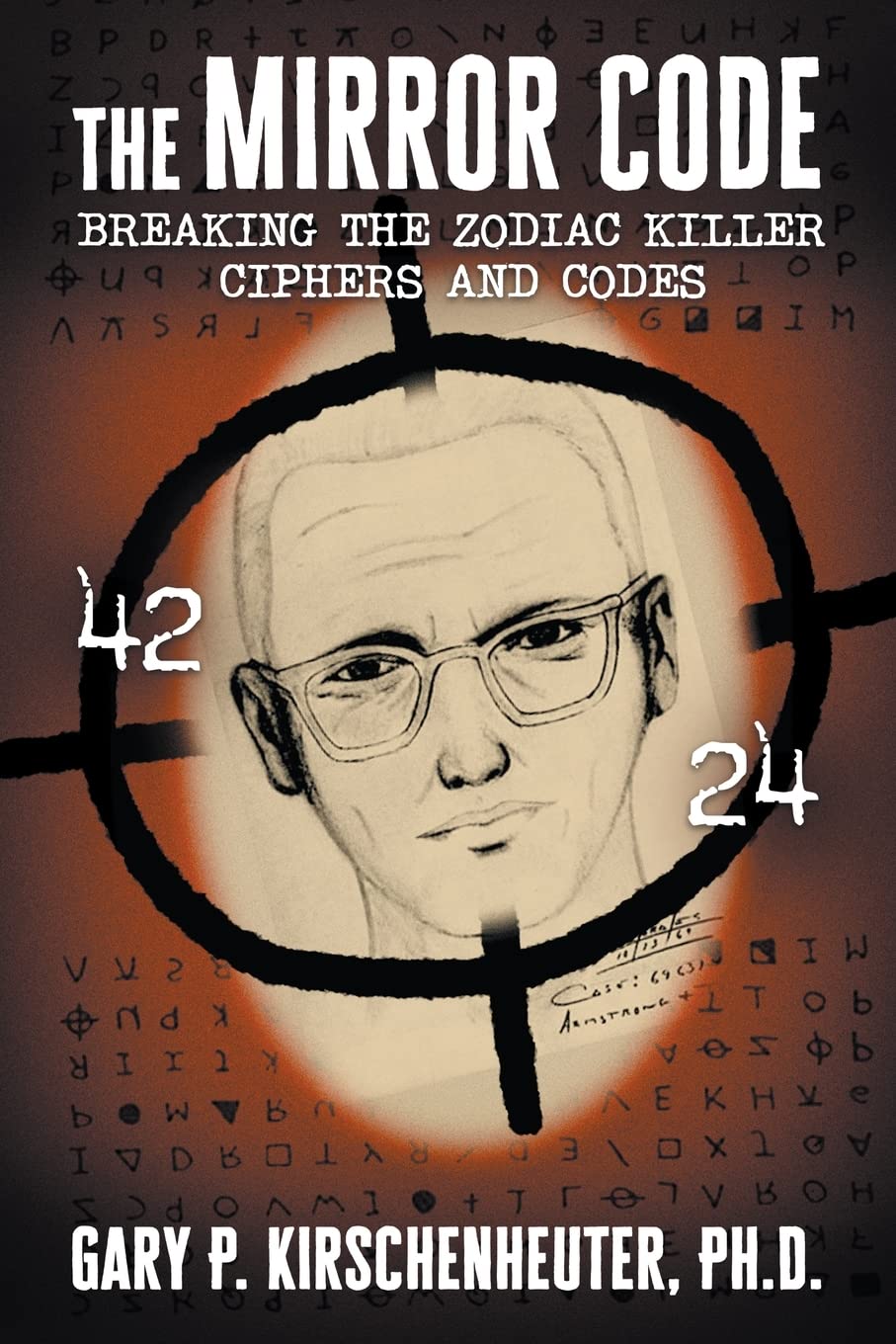 The cipher solutions lead to the identification of the four people involved in the Zodiac group. Photographic evidence places the two men in the group at the funeral of Zodiac victim Cheri Jo Bates in 1966. Further unraveling of the Zodiac ciphers embedded in each of the letters and the Car Door cipher lead to the discovery of the Zodiac group's grand plan. This plan describes how the dates and locations of the attacks were chosen to form a hidden code that predicted the last murder in the series. Learn how the Zodiac group evolved over time and what brought their unbridled depravity to an end, all in their own words.
About the Author
Gary Kirschenheuter is a retired research chemist. He holds a B.A. in psychology from Loyola University in New Orleans and a Ph.D. in organic chemistry from the University of New Orleans. He resides in Arvada, Colorado, with his family and remains active in his scientific pursuits.
Purchase Link