The Brazen Beauties, Book 2
Regency Romance
Date Published: July 26th, 2022
He's the dutiful guardian…
She's the breath of fresh air he needs…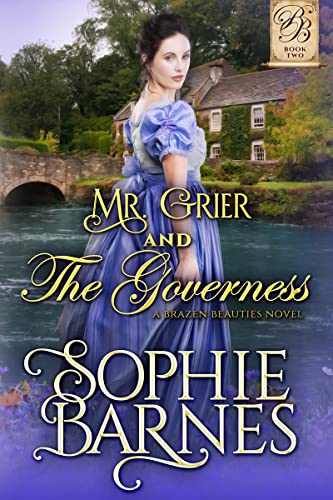 Olivia Poole knows her time for marriage has passed, so she accepts the position of governess to Mr. Grier's ward. However, she cannot reject the vow she once made her sister – that she would live her life to the fullest. Armed with a list they created together, she determines to honor her promise. But being a governess and an adventuress isn't so easy. Least of all when the only man she would ever consider for her last challenge happens to be her employer.
Although Grayson Grier mourns the loss of his rakish days, he is determined to do right by his ward. But when he meets Miss Poole, the prim and proper governess seeking employment, something about her begs to be challenged. Ignoring his better judgment for once, Grayson hires her on the spot – a decision destined to tempt him at every turn. For what he did not anticipate was her list, or the fact that his name would be on it. Right next to kissing…
Other books in the The Brazen Beauties series:
Mr. Dale and The Divorcée
The Brazen Beauties, Book 1
He's a respectable barrister…
She's the most scandalous woman in England…
Wilhelmina Hewitt knows she's in for a rough ride when she agrees to help her husband get a divorce. Nothing, however, prepares her for the regret of meeting Mr. Dale on the eve of her downfall. No other man has ever sent her heart racing as he does. Unfortunately, while she'll soon be free to engage in a new relationship, no upstanding gentleman will have her.
James Dale would never pursue another man's wife. Or a woman reputed to be a deceitful adulteress. Furious with himself for letting the lovely Mrs. Hewitt charm him, he strives to keep his distance. But when her daughter elopes with his son, they're forced into a partnership where passion ignites. And James soon wonders if there might be more to the divorcée than meets the eye.
About the Author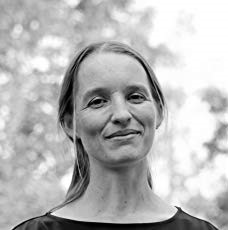 USA TODAY bestselling author Sophie Barnes spent her youth traveling with her parents to wonderful places all around the world. She's lived in five different countries, on three different continents, and speaks Danish, English, French, Spanish, and Romanian with varying degrees of fluency. But, most impressive of all, she's been married to the same man three times—in three different countries and in three different dresses.
When she's not busy dreaming up her next romance novel, Sophie enjoys spending time with her family, swimming, cooking, gardening, watching romantic comedies and, of course, reading.
Contact Links
Purchase Links