The Honest Reality of Entrepreneurship
Nonfiction / Entrepreneurship / Business Management
Date Published: ‎August 11, 2020
Publisher: ‎Mindstir Media
Man...F@#K! shares the honest and often unspoken reality of entrepreneurship while serving up a large dose of much-needed hope and inspiration to all business owners and entrepreneurs trying to take their companies to the next level...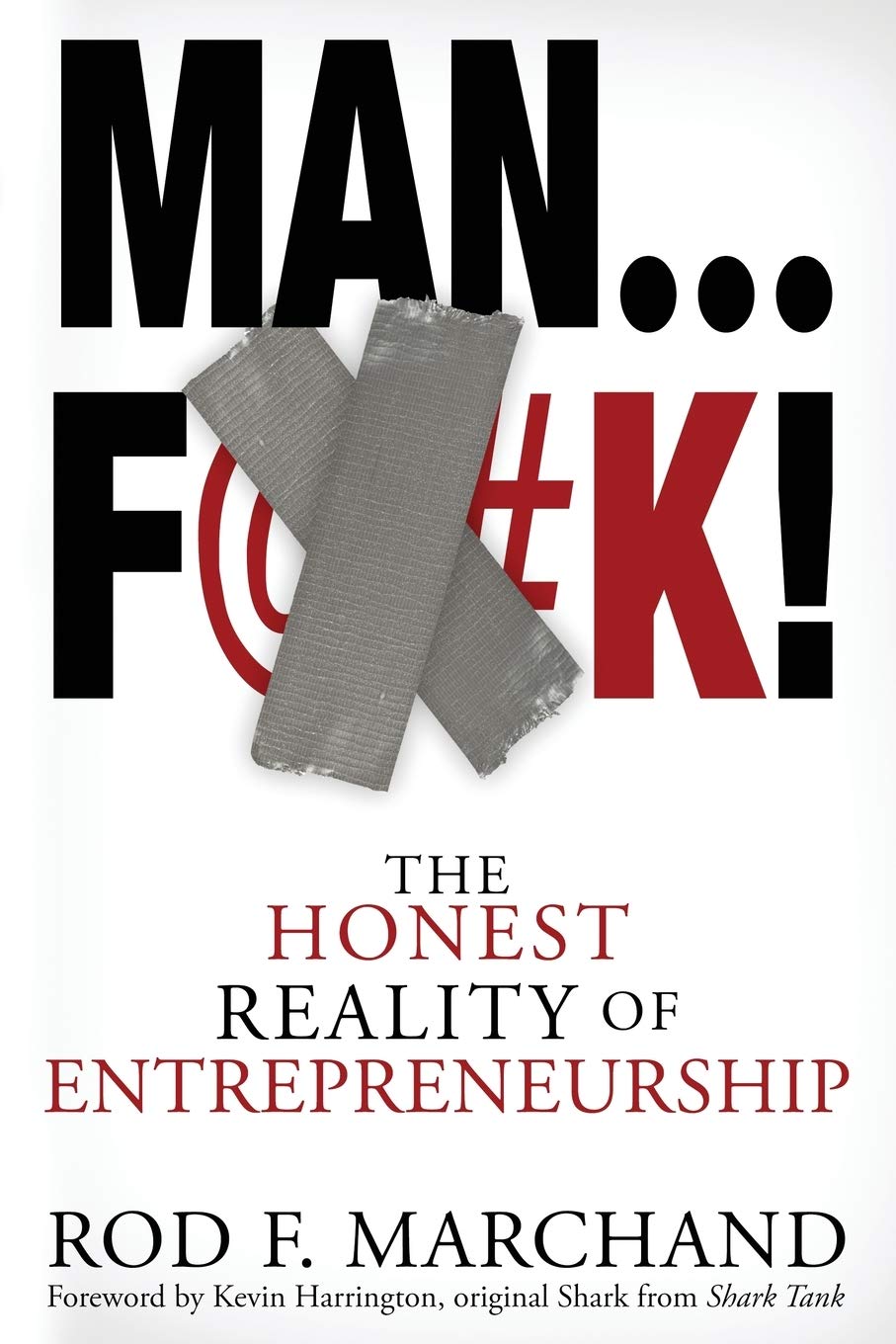 Unlike most other books on business, this book clearly defines the difficulties of life and the challenges of managing and building a brand from virtually nothing into a potential global company. It also accurately illustrates the struggles of working with a family business and the expectations of starting in a small market and what it takes to overcome those challenges and achieve personal and professional goals on a larger scale.
It's a fun, yet realistic story of what it takes to keep your head up in times of trial - when all you can think is Man...F@#K! out of frustration - in order to ultimately make your dreams a reality.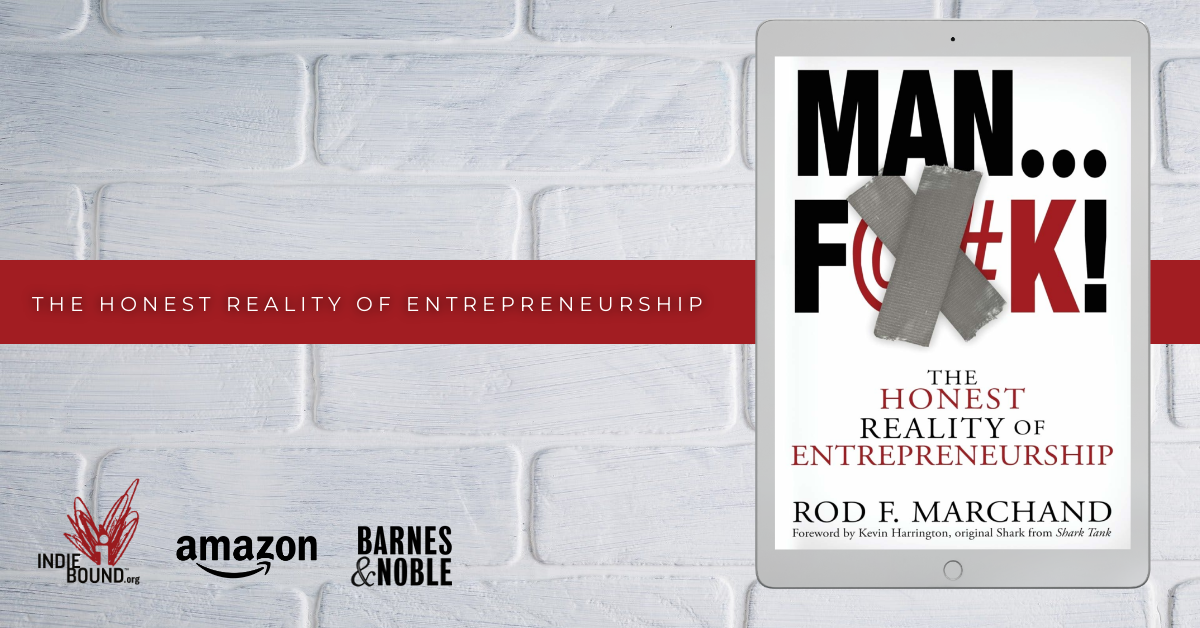 READ EXCERT BELOW
About the Author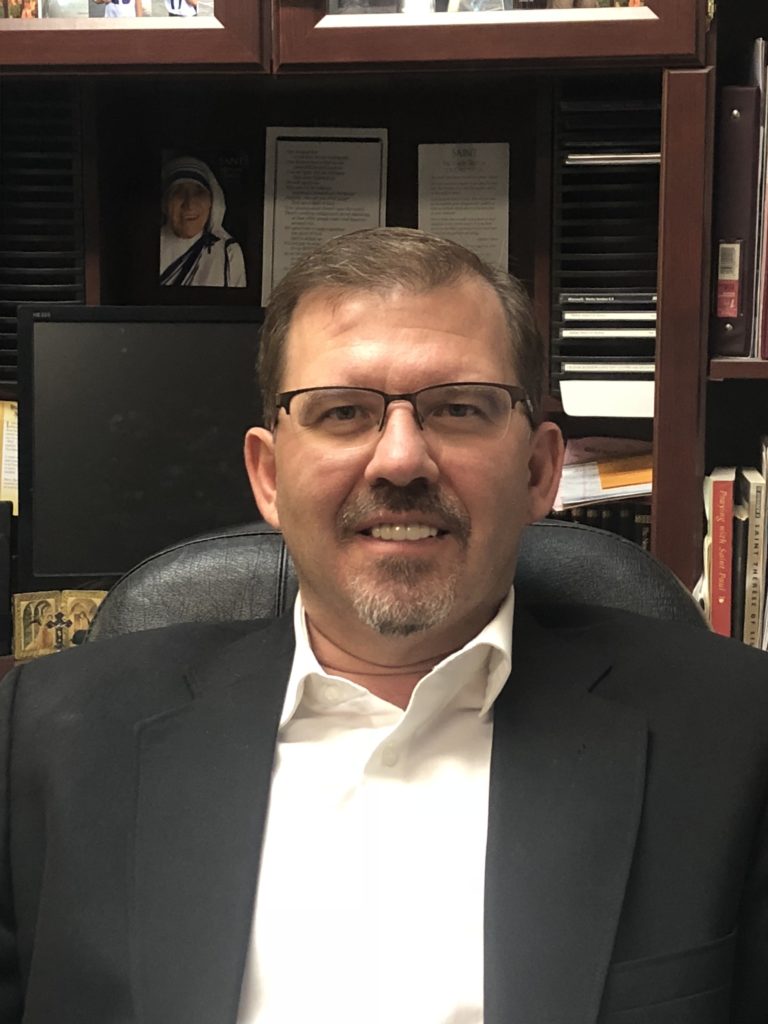 Rod F. Marchand is the president and CEO of Marchand Retail Group, Inc. operating multiple businesses including retail, wholesale, and manufacturing.
As a second generation, family-owned business operation, he is excited to welcome his sons into the transition of a third-generation ownership group.
Rod is a proud husband and father of seven children and currently three grandchildren, dedicated to inspiring other entrepreneurs to seek out achieving their dreams and goals!
Contact Links
Purchase Link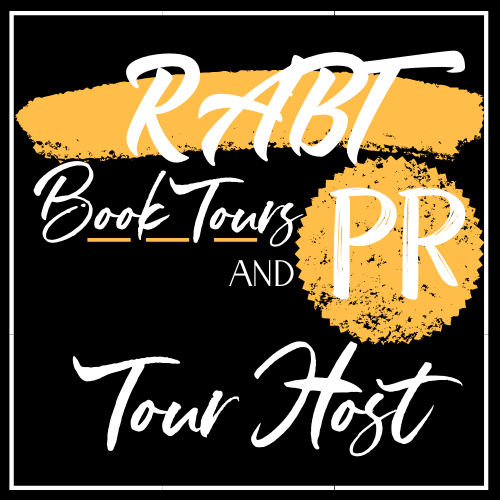 EXCERPT
Excerpt Pages and Chapter: pages 150-151 Chapter: Going from "Really Good" to "Great"
Excerpt: I love to read, though you might think I never have time! I think it's important to get as many different perspectives on business as possible, especially from those who have had failures as well as success. If I have found the most consistent theme among men and women who have experienced success, it is that they have always had multiple failures along the way. This changes the mindset of "win or lose" to "win or learn." A recent book I read entitled Good to Great sparked one of the newest cultural shifts in my company. I felt that this was exactly where we were, or actually, I would have ranked us as "really good," but somehow, we still couldn't cross the final hurdle to "great." The challenge is tough for any team. If I were to rank us in terms of performance percentage, I would say we run at around ninety-six percent. If you were a student, you wouldn't sneeze at that metric! But I believe we could achieve the goal of operating at one hundred percent of our capacity. Now remember, I'm not talking about being perfect, but being excellent. There is a tremendous difference. I have been driving a culture of personal/professional excellence by being remarkable every day. This doesn't mean life won't happen, remember the title of this book is Man...F@#k! It means that if you approach everything you do with the mindset of giving the best of your ability, you will be excellent and remarkable. Success breeds success and has a ripple effect throughout the whole company.