An Unfiltered Look at Public Finance, Media, Politics and Sports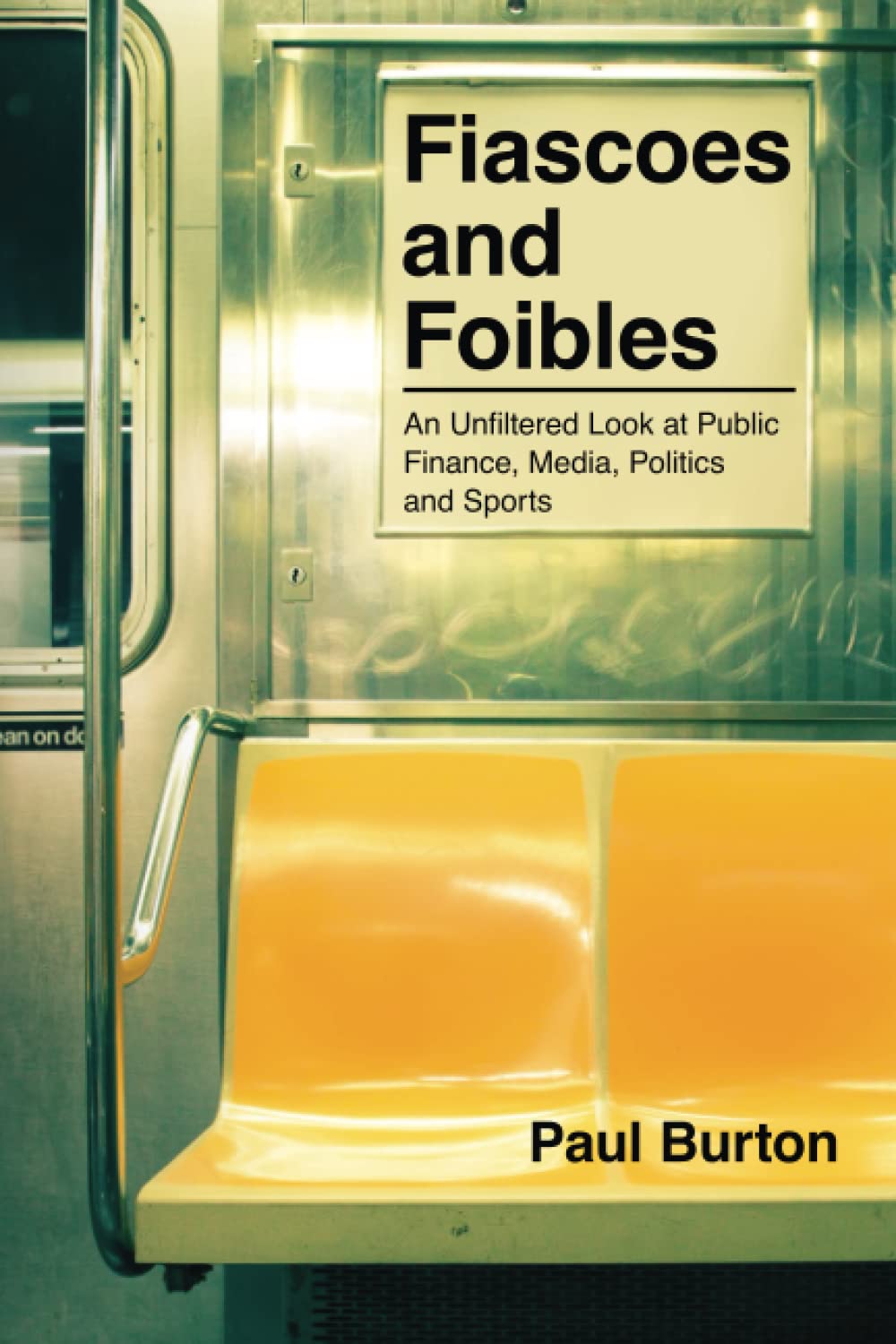 Business Biography
Date Published: November 28, 2022
Get unfiltered broadcasting and career advice with this biting and provocative firsthand account of working in media.
Paul Burton has 45 years under his belt, including 10 as a regional editor for New York City-based trade publication, Bond Buyer, and he's survived—and thrived—to tell the tale. From his humble beginnings to his rise in the industry, Burton covers a lot of ground in his stories, from dealing with people in media and finance to workers in tech and personnel. He not only gives honest insights about financial news but also reveals the controversial internal politics of journalism and publishing that run rampant.
Burton's wisdom on topics such as covering hot-button issues and fighting against negative stereotypes proves that a career in media is just like the news itself: eclectic, bold, and unexpected.
Take part in the drama and missteps that are a part of success in one of the best journalistic memoirs about business on the market.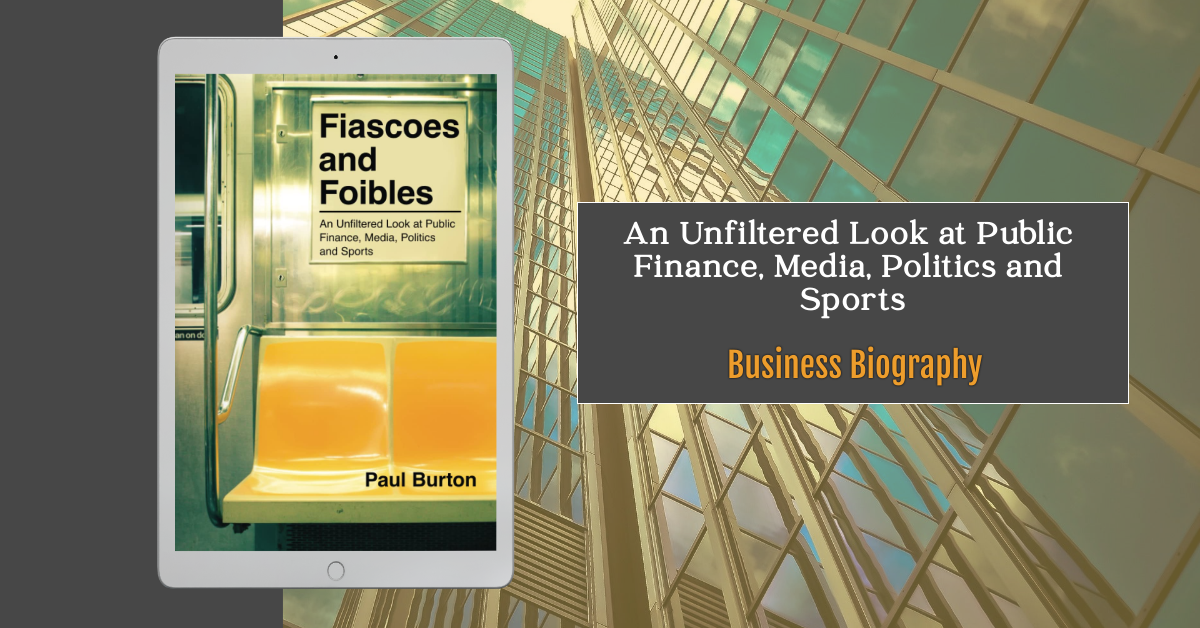 Read an excerpt below
About the Author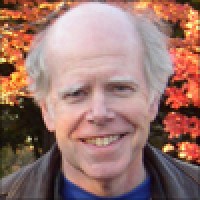 I am a retired journalist and author of two books, the most recent, "Fiascoes and Foibles: An Unfiltered Look at Public Finance, Media, Politics and Sports" (Elite Authors). It came out last Nov. 28. My earlier book was "Tales from the Newsrooms: An Offbeat Look" (Create Space), in 2011.
"Fiascoes," a collection of anecdotal essays, reflects largely on my coverage of U.S. public finance over the last 10 years of my career – as a regional editor for a business publication in the shadow of Wall Street – against the backdrop of my 45 years in media. They capture drama, missteps and intrigue I encountered with color and biting, irreverent humor. Plenty of attitude. Topics range from transit/infrastructure to media and politics, and also include broadcasting and podcast dynamics, the alarming clout of tech bureaucracies, the abject failure of open-plan office layouts in the workplace and how my early days in sports journalism shaped and benefited my career.
Unique to my perspective is my blue-collar background. The media employs precious few people from working backgrounds these days. I didn't go to Harvard, Duke or Stanford and prance right into the New York Times or Wall Street Journal. I was the son of a bartender who navigated a winding road, often working for small-to-medium media outlets who punched above their weight class, and frequently landed a rewarding knockout punch.
Contact Links
Purchase Link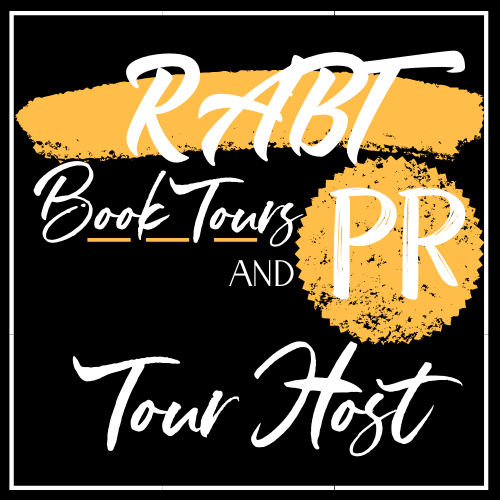 Quotes from "Fiascoes and Foibles"
"This book is a fun, provocative read that wields a first-person narrative and mixes deep insight with attitude and sarcasm. These pagers are not 'safe-space' approved."
"I got a writeup in my personnel file that falsely accused me of 'repeatedly throwing objects at co-workers.' I never threw anything at anybody. The author of the letter lectured about being a professional, but his behavior at company conferences was anything but."
"Recent ownership by the recent wave of bad guys – private-equity and hedge-fund folks who'll kill you for a quarter – has clearly hurt the industry. To call them snakes would offend serpents."
"Business journalism needn't be stuffy, and being 'proper' doesn't cut it anymore."
"I was always the 'push-the-envelope' type. 'Core mission' to me represented stagnation."
"[Harrisburg's] story was tragic, though laced with absurdities … multiple doses of Three Stooges-style slapstick to entertain media, both local and national."
(Re: municipal bond bid-rigging trial): "Witnesses included a recovering alcoholic who recalled a certain meeting between bankers because 'the sake was exceptionally good.' "
(Re: Former baseball pitcher Curt Schilling's failed video-game company that failed in Rhode Island): "The video-game company belonging to the man with the bloody sock was a bloody mess."
(Re: life in Hartford): "Hartford – and Connecticut as a whole – had trouble letting down their collective hair. It's an inevitability when your dominant employer is insurance, an industry that calculates probability of disaster."
(Re: podcasts/broadcasting): " 'John, I lived up to my promise. No NPR snoozers,' I told a Rhode Island banking source. He replied: 'Funny you mention NPR. Last week I was on one of their shows and 10 minutes in, I wished the hell I wasn't on it.' "
(Re: podcasts/broadcasting): "The voice is yours, not that of some nondescript desk editor."
"Screw the layers of complexity. Just keep it simple."
(Re: cafeteria-style open-office setups): "The company tried to put on its best face. One multimedia person even shot footage at our workstations as part of a video for the annual meeting. He asked us to smile and wave. I ducked and ran despite two bad hips. Smile and wave? What are we, North Korea?"
"While effective workplace communication is a must, the kind of fake dog-and-pony 'collaboration' you see all too often today is just make-work."
Here's a fun anecdote from my New York MTA chapter regarding Gov. Andrew Cuomo's micromanaging:
"Cuomo's absurd ways included an overreaction to a New York Post article about subway commuters citing a mosquito problem in summer 2016, notably at Rockefeller Station and amid concerns about the Zika virus. After the piece ran, though, MTA officials had trouble finding standing water in the system, so at Cuomo's insistence they staged a press conference at Whitehall station on the lower tip of Manhattan, which they could shut down while keeping the rest of the system running. The MTA then pumped thousands of gallons of water into the subway pits just so Cuomo could swat mosquitoes along the tracks in front of the TV cameras and further placate his ego."