New Adult – Literary – Contemporary fiction – Women's fiction
Date Published:10-20-2023
Publisher: Mapleton Press
This novel about friendship, nostalgia, and finding oneself is funny and tender, moving and poetic, while standing firmly in hope and love...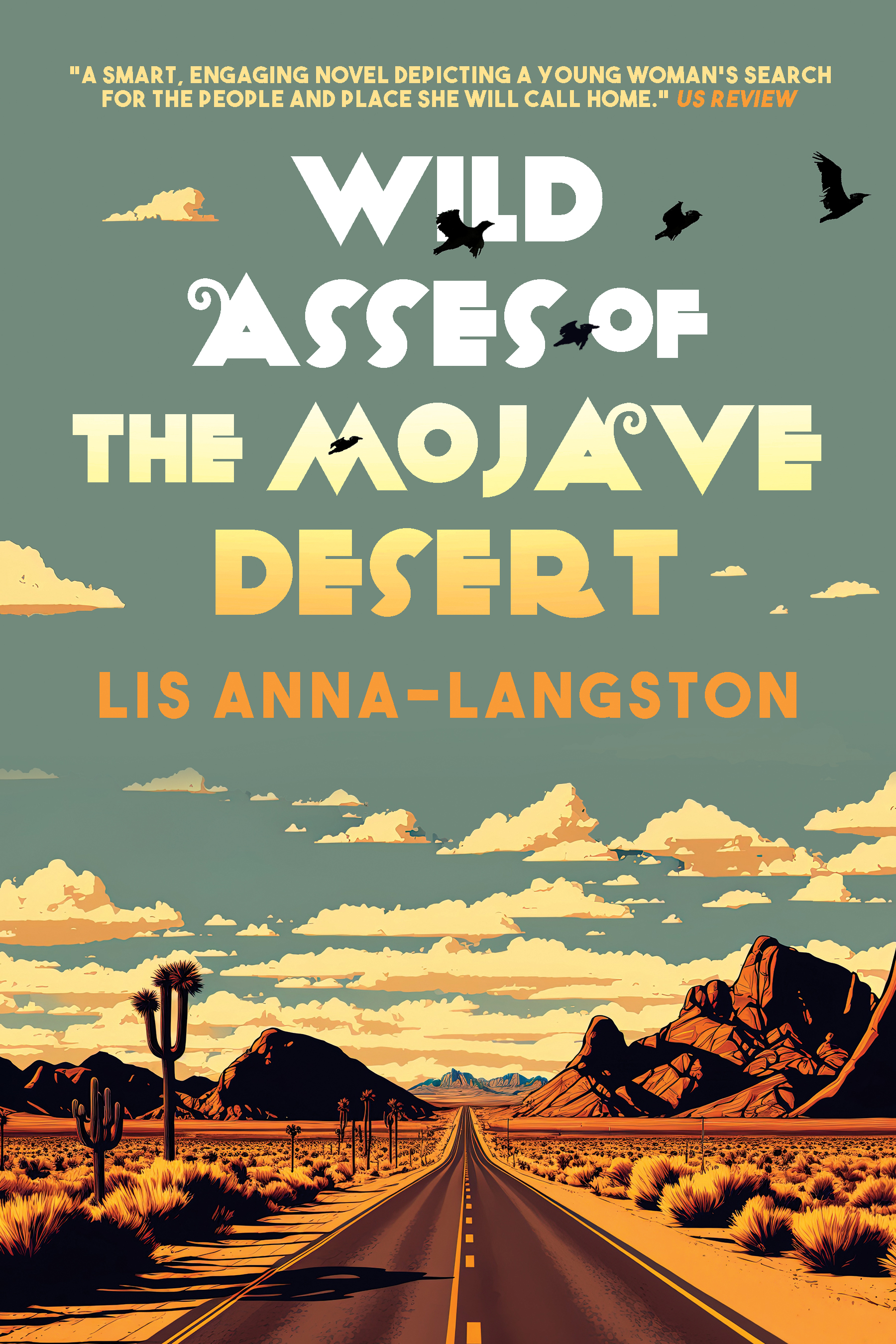 The characters are thinkers, overthinkers really, who are trying to find their way by asking the deep questions of life with wide-eyed wonder and talking through life's uncertainties. They fearlessly confront the choices they've made, examining their desires and their mistakes. The result is a smart, engaging novel depicting a young woman's search for the people and place she will call home.
Praise for Wild Asses of the Mojave Desert
'The best stories begin with wreckage.' Jack London
…a journey away from the familiar and into the desert of discovery…As relationship quandaries, marriage possibilities, and good and harmful emotional connections emerge against the backdrop of the desert environment, readers receive a multifaceted story that connects via both emotional and landscape twists of perspective.
Wild Asses of the Mojave Desert is a novel that pulls at heart and mind alike. Through Skye's journey and process of letting go everything she's held tightly throughout her life, readers receive a compelling saga…
-D. Donovan, Sr. Reviewer, Midwest Book Review
With lyrical prose and philosophical conversation, Skye's relationships light up as fiercely as the streaks marking the desert sky at night. This novel about friendship, nostalgia, and finding oneself is funny and tender, moving and poetic, while standing firmly in hope and love. The characters are thinkers, overthinkers really, who are trying to find their way by asking the deep questions of life with wide-eyed wonder and talking through life's uncertainties. They fearlessly confront the choices they've made, examining their desires and their mistakes. The result is a smart, engaging novel depicting a young woman's search for the people and place she will call home. Returning home is a powerful and effective plot device that, in this author's hands, feels vibrant and new partly because of the fully realized characters and strong dialogue that endow the relationships with wise and vivid truths about life.
-RECOMMENDED by the US Review
My Review
So, do you run back to your little sad sack town because your heart's been broken, and you don't know where else to go? Do you run to stay with a family member because you really don't have a place to stay? That's what Skye did in this story, ran back to her old friends except things were different now. If you're from a small town like me, you'll totally identify with some of this. Things change, past boyfriends, old girlfriends, favorite haunts. All those things you had in your picture are different, but have you changed?
I would describe this book as quaquaversal, a story with a common center but pointing out in all directions. I think this is a style of the author. Having read her previous books and liked them all, I find she does have a sort of helter-skelter way of pulling you in. She tends to jump into the story. Then there's a point you notice your reading has quickened. Anna-Langston has further grabbed your attention with heart-felt characters and laughs and tears. Although each of her books is very different, somehow in each one she makes you feel as vulnerable as her characters do. This style often makes me wonder if the stories don't come from personal experiences.
So how does this author do this? How are you reading a sort of quirky story set in a run-down small town and all of a sudden you can see a 360-degree view rather than only the 180 that you could at the beginning? Now you aren't seeing the same story. You are feeling philosophical, waxing nostalgic about past loves, and wondering if you'll survive. What you thought was going to be one story turns out to be another. What you thought might be sort of offbeat has now become somewhat profound. It's funny, and yet it's heavy. It seems to be her style and every book is a new ride. This one just happens to be on a wild ass.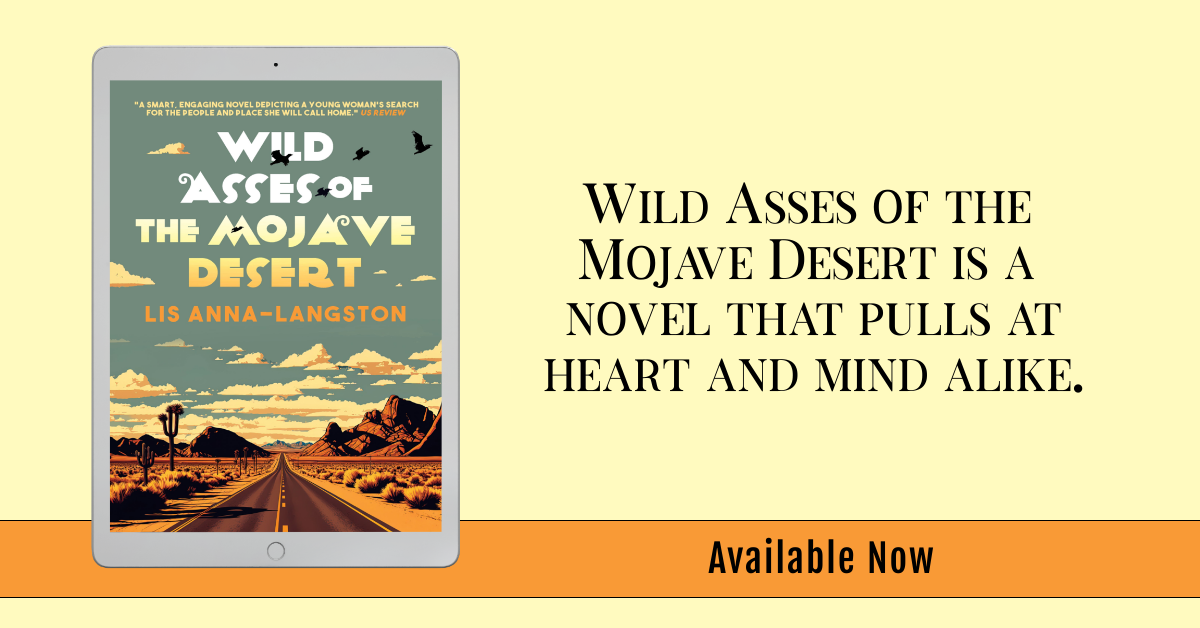 Read an Excerpt Below...
About the Author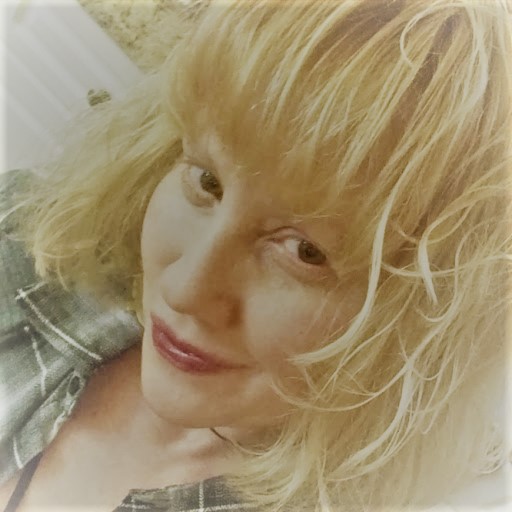 Lis Anna-Langston was raised along the winding current of the Mississippi River on a steady diet of dog-eared books. She attended a Creative and Performing Arts School from middle school until graduation and went on to study Literature at Webster University. Her novels have won the Parents' Choice Gold, Moonbeam Book Award, Independent Press Award, Benjamin Franklin Book Award and NYC Big Book Awards. A three-time Pushcart award nominee and Finalist in the Brighthorse Book Prize, William Faulkner Fiction Contest, George Garrett Fiction Prize and Thomas Wolfe Fiction Award, her work has been published in The Literary Review, Emerson Review, The Merrimack Review, Emrys Journal, The MacGuffin, Sand Hill Review and dozens of other literary journals.
Hailed as "an author with a genuine flair for originality" by Midwest Book Review and "a loveable, engaging, original voice…" by Publishers Weekly, you can find her in the wilds of South Carolina plucking stories out of thin air.
Contact Links
Twitter @LisAnnaLangston
Purchase Links
a Rafflecopter giveaway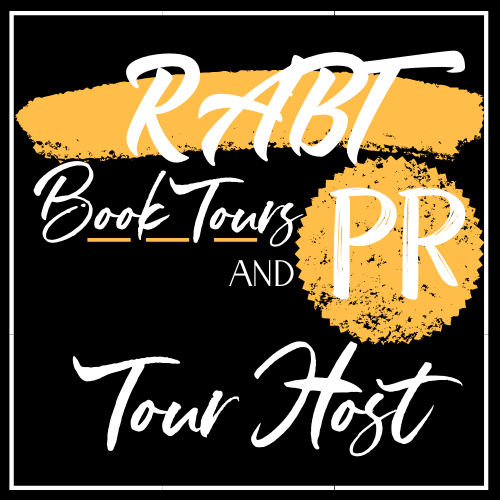 Excerpt from "Wild Asses of the Mojave Desert"
On my first night back in the desert I dreamed that in the future, scientists carbon dated my memories and determined the last six years of my life never existed. It was glorious. A total lie, but glorious. The next morning, I woke in the guest bedroom of my sister's house. After forty-two hours of driving across the country, all I had to show for it was the tips of my cowboy boots pointed straight at the ceiling. I stared at the smooth white paint, wanting to start over, but false starts followed me like the smooth second hand rolling around a dial. I didn't have a map of my life, just a feeling connected to a feeling. I'd gone too far out into that wide-open space that turns back on you and howls. I pressed wildflowers into the pages of my favorite Murakami. I was a mess.
I sighed, rolled over, kicked off my boots, left my jeans on, and walked down the hall topless. It was as close to a plan as I was going to get.
Dylan was sitting on the sofa, pulling a little rake over the pristine sand of a Zen garden.
My arms flew to my chest. "I'll get a shirt," I said, spinning around quickly.
Dylan laughed, "Why bother now?"
"Perv. I thought I was alone."
"We're never alone in this infinite universe, Skye."
Not one for calling ahead, or planning, or even knocking, he just showed up. Dylan was good at showing up. He'd moved into a trailer out in the desert, eating hash brownies and tracking UFO sightings in a journal he won at a rodeo raffle. It was a small town. Rumors flew constantly. I knew all about that stuff before he showed up because my sister told me. I snatched one of her dirty tees from the hall floor and walked back to the living room.
Dylan was in the kitchen by then, opening the freezer. He paused, and even though I couldn't see his face, I knew what he was looking at. "Do you know you have a dead squirrel in your freezer?" He poked its tail. "At least, I hope it's dead."
I walked over and shut the freezer door with one hand. "It's not a squirrel. It's a chinchilla, and I loved him."
Prying eyes turned. "What's going on? Why do you have dead rodents in the freezer?"
"Because I have a hard time saying goodbye. He died on me the night before I left."
"What was really going on in South Carolina?"
I scooped coffee into the filter. "I was working at this quasi-massage parlor out by the airport while my boyfriend learned to play the guitar. I didn't do the old rub-and-tug because I was just a receptionist, but the pay was good, and in the middle of two back-to-back recessions I was kinda grateful to be able to stare at the ceiling and contemplate the meaning of life while men groaned on the other side of thin walls. I sold a bunch of acid for gas money to get back here. I also learned to draw my feelings."
Dylan blinked without moving, like one of those strange insects on the Nature Channel. "So, you were off with some confused douchebag trying to find himself, while Trevor was screwing up his life by marrying a girl he doesn't love?"
"Did he tell you that?"
"She's cheating on him with some guy at the assisted living facility."
"A patient?"
"Gross. No. Some guy she works with." He jammed his hands into his pockets. "Do you have any more acid?"
"No. I sold it all in a desperate attempt to get out of there."
"Huh."
"Why are you here?"
He shrugged. "I was trying to get your sister to have sex with me."
"Did it work?"
"No." He reached for a coffee cup, then said, "Listen. I want to show you something."
Dylan jerked the steering wheel to avoid plowing into a rolling tumbleweed. He drove the way he lived: in a weird, herky-jerky motion that made everyone carsick except him. The truck blazed past the Sno Cream Castle. Cardboard covered the windows, and the doors were boarded shut. The sight whizzed by so fast that I turned in my seat. Sprigs of weeds with tiny flowers poked up through cracks in the asphalt. Old signs in the windows announced banana splits and milkshakes with swirls of peanut butter cup pieces. The metal-and-concrete picnic tables were still bolted to the earth, but clearly, something had swooped down and taken the soul of the Sno Cream Castle to heaven.
I jerked my thumb. "Is it closed for the season?"
"It's closed for good," Dylan sighed. "I haven't had a decent Cherry Limealicious and order of onion rings since."
My mind trailed back to in the Sno Cream Castle. Stones rose up at the corners where the picnic tables stood empty. I used to swing a leg over and straddle the concrete bench and Trevor at the same time. Every moment dripped with the possibility of his tongue touching mine. That sweet place where cotton candy met salted caramel. I leaned back in my seat, burning details into my mind. I'd pass it again. It was off the highway, impossible to avoid, but I would never dip my fingers into a Sugar Cream Shake again, and that made me ache.
"Why didn't you say anything?"
"You didn't want this life anymore, Skye. I don't know why you're so shocked that it fell apart." He shrugged. "Besides, we were planning on having that concrete picnic table bronzed for you."
"It's not always about sex, Dylan."
"Don't kid yourself," he winked. "We're adults now. It's always about sex."
We'd been on a dirt road for a while when the charred remains of a car came into view. Instinctively, I looked out the back window to make sure we weren't followed. Burnt to a total crisp. Dylan pulled to a stop a few yards away. The whole scene felt cinematic as I stepped out. The creaking of the door opening, the charred skeleton of a car, the thump of boots on dry ground. A dusty cooler lay open a few feet away.
"There's a cooler over here." I tipped it with the toe of my boot. "And it's empty."
"Yeah," Dylan said, walking to the burnt car. "It had tubes of bull semen in it."
Two car doors laid haphazardly in the brush, blown off.
"Bull semen?"
"Yeah, it's quite a commodity, and will allow me to live without bill collectors for a while. You wouldn't turn your nose up at thirty-eight big ones."
I stared at him under the blazing light. Rugged. Manly. Crazy. "There's a black market for bull semen?"
"There's a black market for everything."
Turning in a circle to illustrate the complete isolation, I asked, "So you just happened to find this burnt-out car in the middle of nowhere, with a cooler full of bull semen?"
"It wasn't really a cooler full of bull semen. It's kept in canisters inside the cooler, inside these things called 'straws'. But yes. You make it sound a little more exciting than it was."
"Dylan, how did you find this place?"
He looked at the car for a minute, eyes falling to the charred hood, warped and twisted. "Charlie led me out here."
The wind changed course. The burnt smell of plastic assaulted my nose. "Your dead dog led you to a burnt-out car in the middle of the desert?"
"It was still on fire when I got here, but yes. Something like that. I woke up from a dream about Charlie, grabbed a cup of coffee and started driving."
"Uh-huh. Why did you bring me out here?"
He pointed to the other side of the car and said, "Follow me."
I followed Dylan about two hundred yards away to a hole in the earth, where a large pink-gold stone glowed.
"Whoa," I backed up. "Is that thing radioactive?"
"I don't think so. If it is, I'm screwed. I touched it. No signs of radiation poisoning."
"Yet."
He actually took the time to make eye contact with me before rolling his eyes.
"Okay," I said, confused. "Where did it come from?"
Dylan jabbed his finger at the sky in an insistent way, and said, "I think it's a meteorite. I think it hit the roof of this car and ignited."
"Which explains what?"
Dylan shrugged. "I think this rock is here to help us find meaning in our lives."
"What?"
He dusted his hands off. "Listen, there was a sign back there on the highway that said beer cheaper than gas. Let's go see if there's truth in advertising."