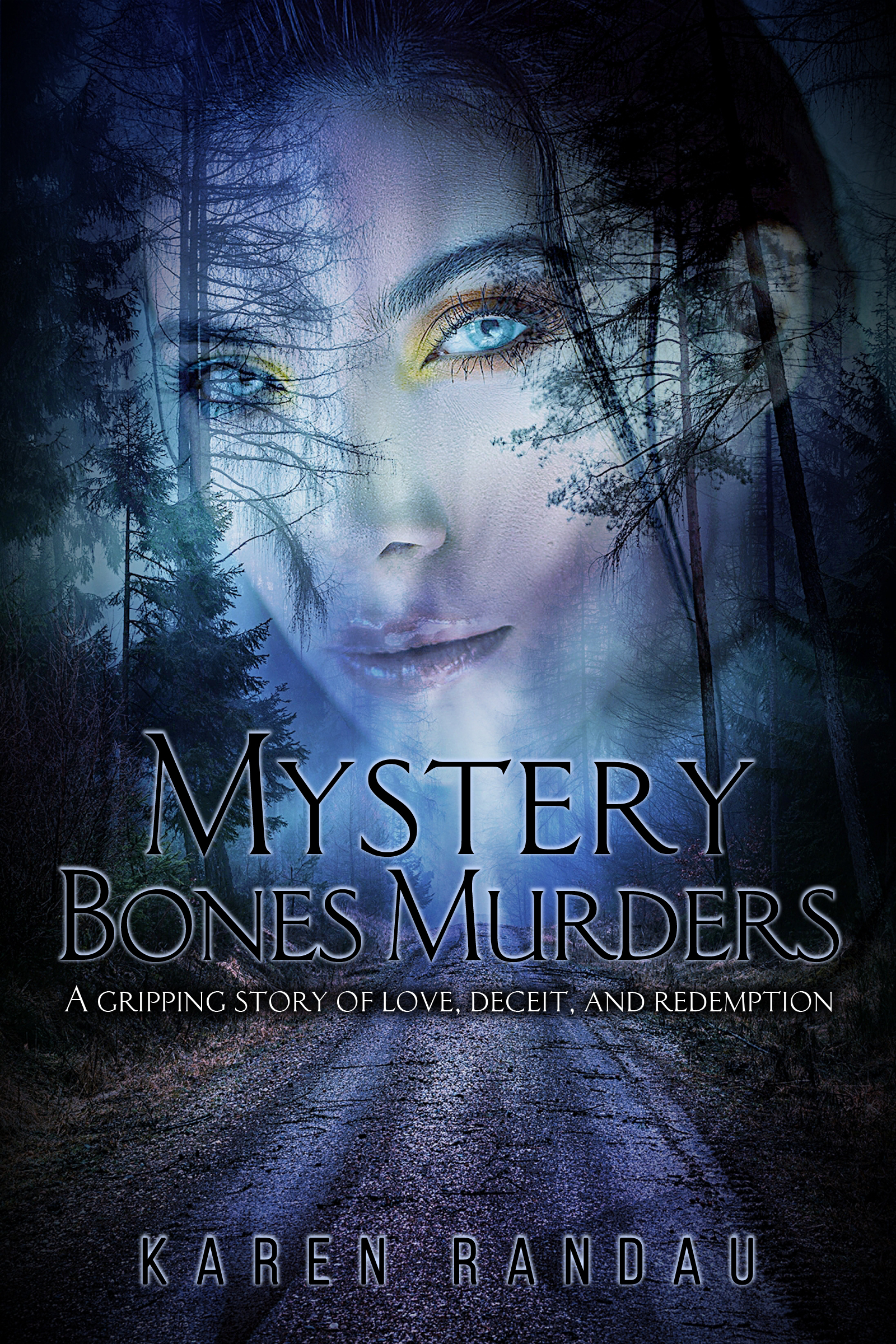 Notorious Minds Crime Mystery Thriller Boxset
Mystery/Thriller
Date Published: October 13, 2020
Publisher: Fire Quill Publishers
Frankie Shep is still mourning the deaths of her husband and young son when she finds a bone in the far corner of her Wyoming cattle ranch.
Excited to think she may have discovered an ancient Native American village, she takes the bone to a lifelong friend who is now a forensic anthropologist on contract with her county.
After a cursory inspection, he turns a blood-chilling stare at Frankie. The bone isn't ancient. Worse, the victim could be the remains of Frankie's mother. She disappeared from her own bed more than a decade ago.
And now her retired father is missing.
As Frankie digs deeper, she discovers the terrifying truth that a serial killer is using her land to bury his victims, all members of her family and inner circle.
And now he's watching her.
Mystery Bones Murders is a story of love, heart-wrenching deception, and finding redemption.
Available exclusively in the Notorious Minds box set!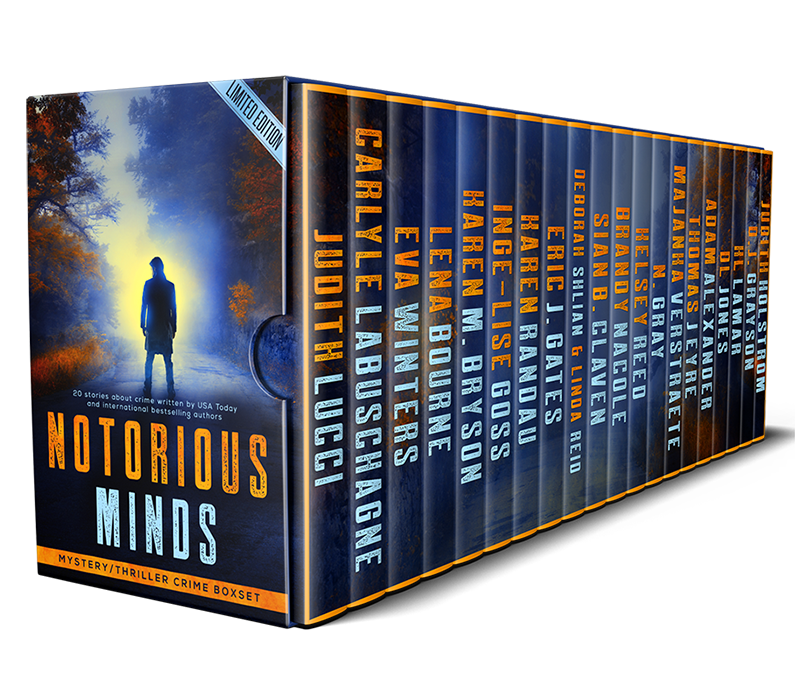 What does it take to commit the perfect crime?
Delve into these dark and twisted tales by twenty USA Today and International Bestselling Authors.
No matter what kind of crime story typically catches your imagination, there's sure to be something for everyone.
Conspiracies, political plots, and yes, even murder, are just a few of the crimes waiting inside this box set.
Discover a narcissistic grandmother running an underground syndicate, or a support group bent on murder…and even a serial killer who turns his victims into fairytale creatures.
Uncover the passion, jealousy, and fear lingering in every tale.
This box set is packed with thousands of pages that will hold you on the edge of your seat, crying for answers
My Review...
There is no question Karen Randau knows how to create suspense, even tension in her writing. I sat on the edge of my seat through a lot of this novella. Some of the time wondering what would happen, the rest of the time willing the story to be what I wanted to happen.
I liked the setting of this story. Although it's not a western, it has that down on the ranch feel that I enjoy so much. Definitely worth reading.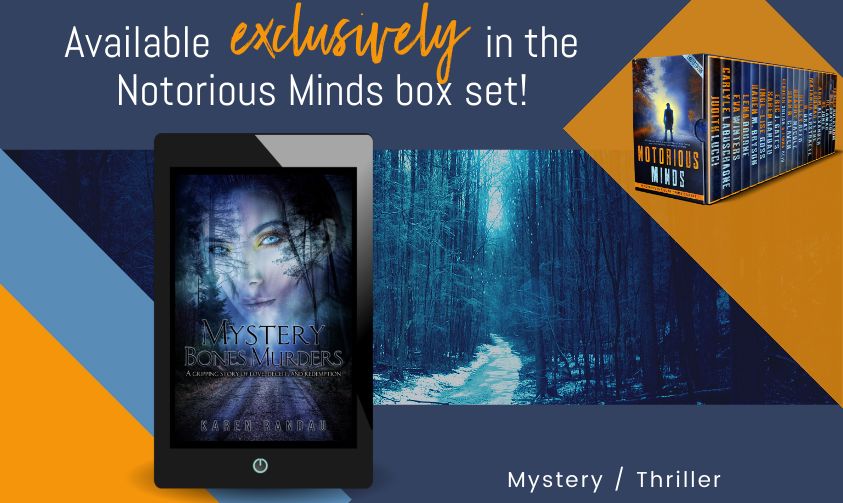 About the Author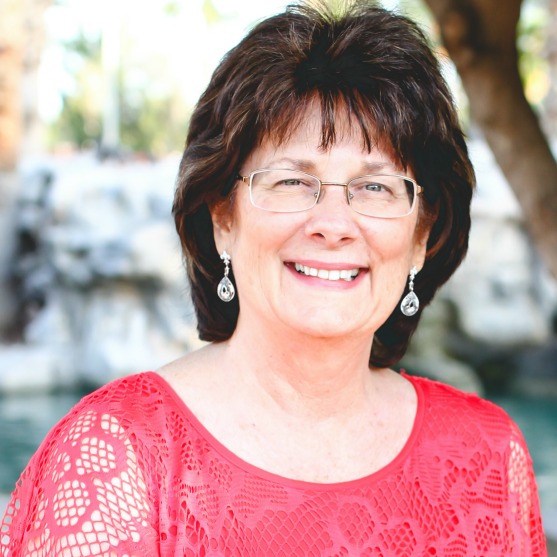 Karen Randau authors fast-paced stories with intricate plots and lots of actione. Her debut novel, Deadly Deceit, was the first in her four-book Rim Country Mysteries and has twice reached the #1 slot in Amazon's amateur sleuth category. The fourth book in the series, Deadly Payload, was a finalist in the 2019 Book Excellence Awards and the 2018 Beverly Hills Book Awards®. She was one of seven authors in the Tawnee Mountain Mystery Series with Deadly Reception and now is joining 19 other others in the Notorious Minds Crime Mystery/Thriller boxset.
A native of the southwestern U.S., Karen has traveled internationally and witnessed famines, violence, and hopeful people working to overcome abject poverty. She draws on both her creativity and personal experience to weave together an interesting cast of characters with rollercoaster-like twists and turns.
Contact Links
Purchase Links
a Rafflecopter giveaway