True Ghost Stories & Other Spine-chilling Paranormal Adventures
Mind-Body-Spirit, Religion and Spirituality, Occult and Paranormal
Publisher: Outskirts Press
A Knock in the Attic—my second award-winning book—is, as Uri Geller stated, "a fascinating true story of incredible psychic experiences."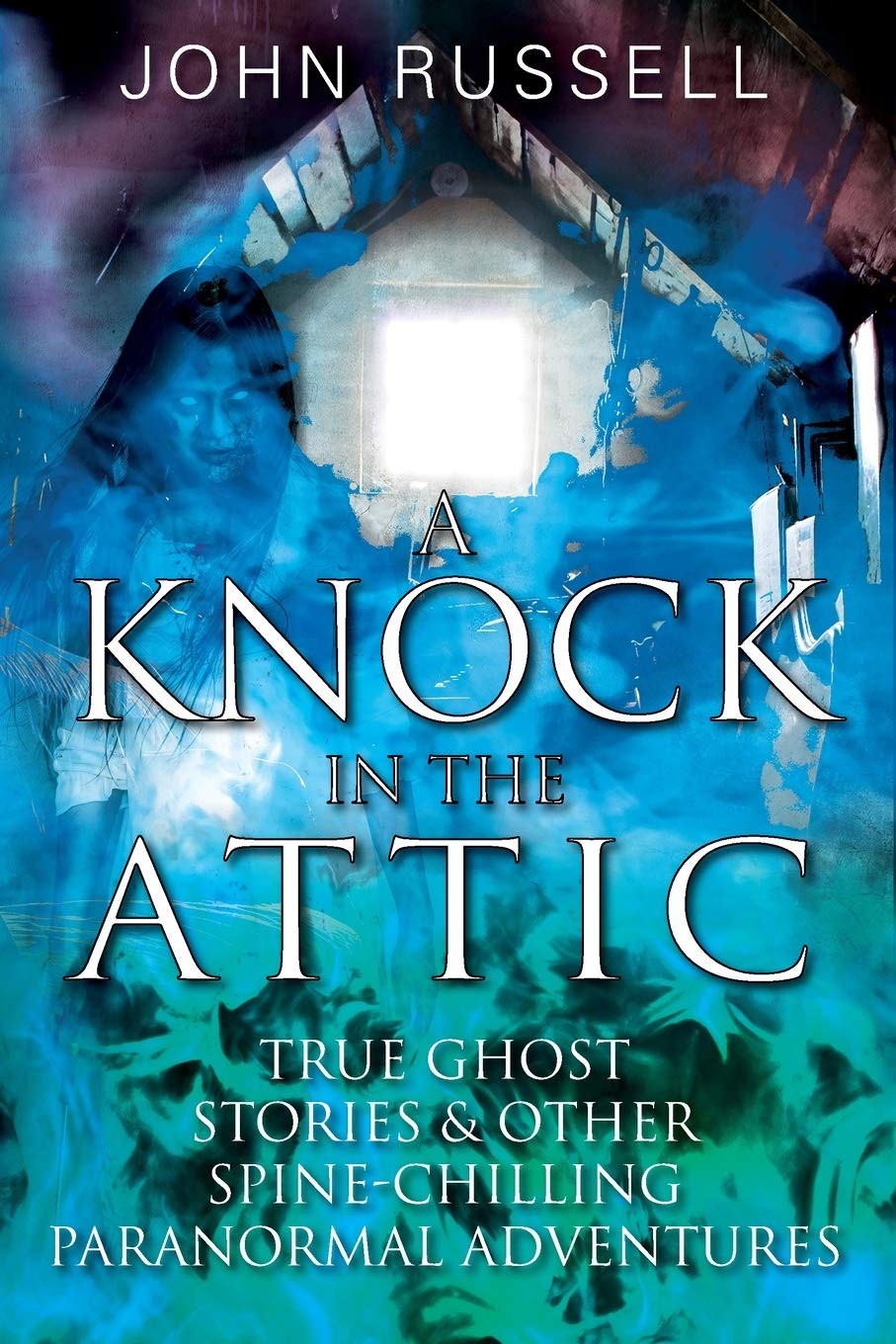 In these entertaining and adventure filled stories I'll tell you what it was like to grow up with a powerful and accurate psychic gift that sometimes spooked the adults around me, leaving them bug-eyed and slack-jawed; and I'll relate some of the emotions I experienced while encountering hair-raising visitations from ghosts on a regular basis.
I'll share with you the times when my own Guardian Angels not only protected me from physical harm but when they also literally saved my life with a belated Christmas Miracle, to the astonishment of others who said I had lived through the impossible.
Travel with me to Roswell where I have my very own "'UFO' encounter" at the Roswell UFO Museum, an encounter that validated the fact that the Roswell UFO crash was a real event and also explained why many witnesses to UFOs are reluctant to come forward.
Plus: I'll tell you what it was like to meet Uri Geller; give you a behind-the-scenes look at filming the TV pilot for The History Channel; take you along with me to a haunted horse barn; and then...what was that knocking in the attic...?
You'll enjoy more than a few spine-tingling moments as you join me to experience these astonishing true stories of the unknown...incredible paranormal events that you will not soon forget.
Praise for A Knock in the Attic
"John Russell's A Knock in the Attic is a fascinating true story of incredible psychic experiences. If you are a skeptic or a believer this is a book for you." -- Uri Geller
"This is a book that is filled with adventure and mind-blowing experiences...[told in] prose that is crisp and in a voice that is irresistible." -- 5 Star Review by Grace Masso for Readers' Favorite
"John's second book, A Knock in the Attic, is an experiential tour de force of the Other Side. John immerses us in his life's fascinating journey through planes both seen and unseen, giving us powerful insights into how the two worlds intersect. With his distinctive Texas-style storytelling, John has laid out a must-read for anybody wanting to gain more clarity about all things paranormal." -- Jim Mullen, multi-award-winning television producer/editor/writer
"Takeaway: Readers who enjoy a good heart-racing, spooky ghost story will enjoy this collection claiming real-life encounters with the paranormal world. Great for fans of: Alvin Schwartz's Scary Stories to Tell in the Dark; Sylvia Browne's The Other Side and Back." -- BookLife (by Publishers Weekly)
"I'm giving this book 5 out of 5 stars. In response to John's message to his readers on the last page: yes, this book has challenged me, made me laugh, given me food for thought, and inspired me. I highly recommend this book to ALL readers who love reading real paranormal stories." -- Shey Saints's Reviews
About the Author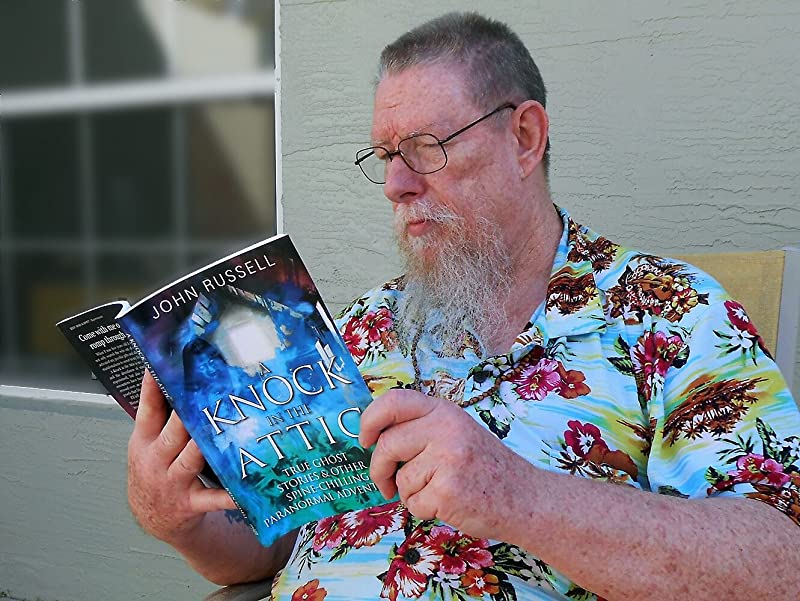 John Russell has been a professional psychic for 50 years.
He is a Psychic/Psychic Reader, a Medium, a Certified T.A.R.O.T. Master, a Paranormal Investigator, and now a published Author. Internationally known, he has provided psychic readings for clients in over 40 countries.
For over 15 years he has been a popular featured guest, heard worldwide, on many radio shows and podcasts, including: Coast to Coast AM with George Noory; The Unexplained with Howard Hughes (UK); Beyond Reality with JV Johnson; The Leak Project with Rex Bear; FATE Magazine Radio with Kat Hobson; Beyond the Darkness with David Schrader of TV's The Holzer Files; The Singularity Lab with Michael Mataluni; and many more.
John also filmed a TV pilot for The History Channel in which he psychically explored the assassination of President Abraham Lincoln.
Contact Links
Purchase Links