Cookies & Kilts Mysteries
Cozy Crime Mystery
Date Published: 01-24-2022
The annual Robert Burns Birthday Dinner celebration is underway in the small Missouri town of Beaudin Trace.
Guests gather to honor Scotland's national poet with bagpipes and haggis and a trifle for dessert. But everything isn't as smooth as Scotch whisky. The Society's president and vice-president have a very public haggle over the haggis. And less than an hour later, one of them is found dead.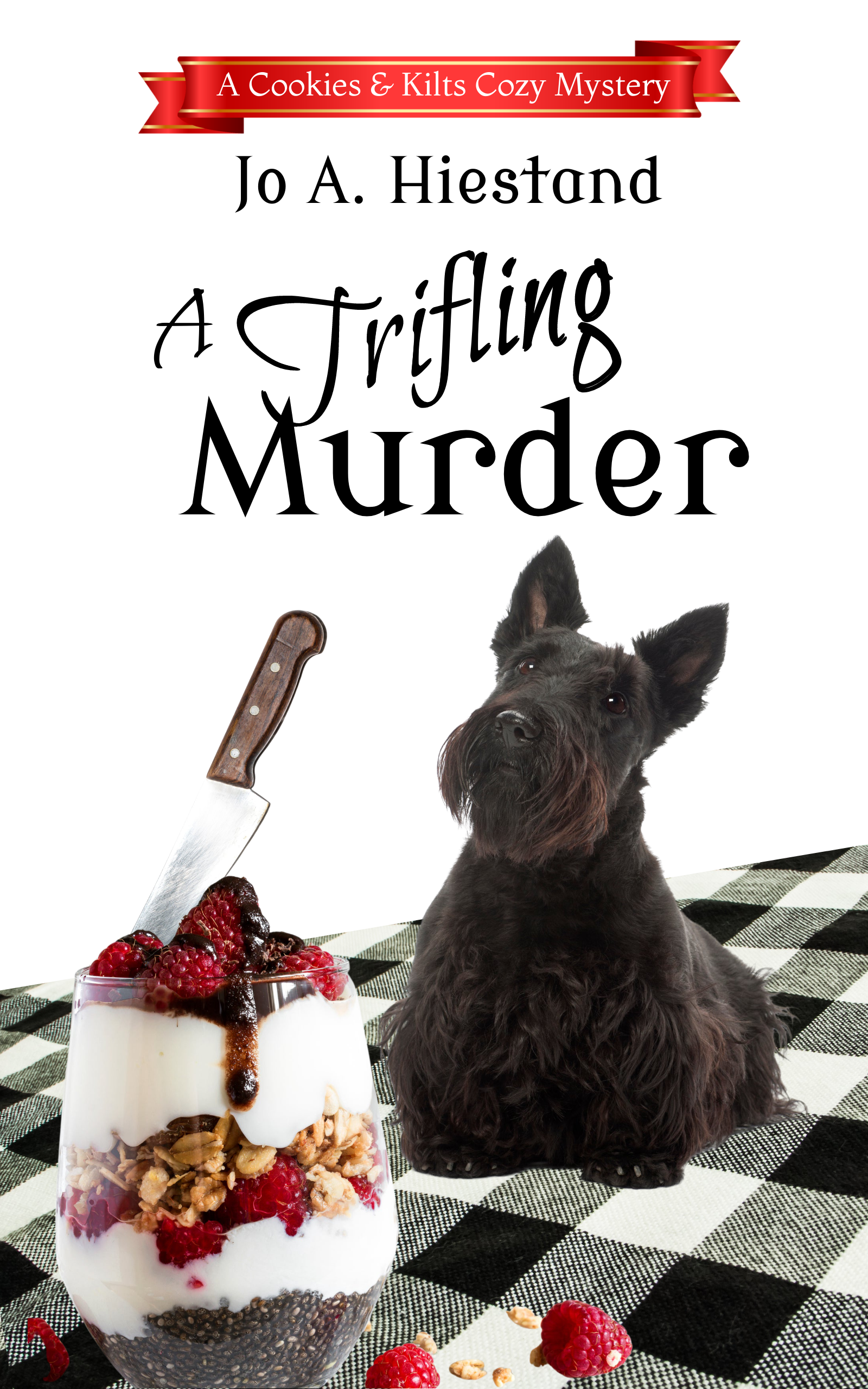 And found by Kate Dunbar, owner of The Cookie Cutter Bakery. It wouldn't be too bad except the victim was murdered with her knife.
Gossip hints she is the killer. The majority of her customers must agree, for her bakery sales fall drastically. If she is to keep the business from crumbling, she needs to investigate.
But sleuthing is harder and more dangerous to Kate and those around her than she thought. Luckily, she gets help from the town's zany songwriter and his Scottie dog. Murder is no trifling matter.
My Review...
We're back in the little Missouri town of Beaudin Trace for this 2nd book of the Cookies and Kilts cozy mystery series. The story starts in the Community Center with the Scottish Society holding their annual dinner to celebrate Robert Burn's birthday. Kate has created a trifle from her bakery for their dessert. However, before they even get to the main course, a haggle breaks out between the current President and the "Hopes to be President" and a knife happens to end up in his or her chest.
This is a fun cozy and I enjoyed it as much as I did the first book, Shortbread and Dead. The author always builds the plot around food and murder in this series. What a hoot. But this isn't just another "bakery cozy". The author pays attention to detail as well as to her characters. The mystery always has a few tricks and treats thrown in to throw us off figuring out the evil-doer. I love a good mystery where you can picture the town and its people, there are definitely a few quirky ones here. If you aren't careful you may end up searching your brain for rhyming words. You may be a poet and don't know it.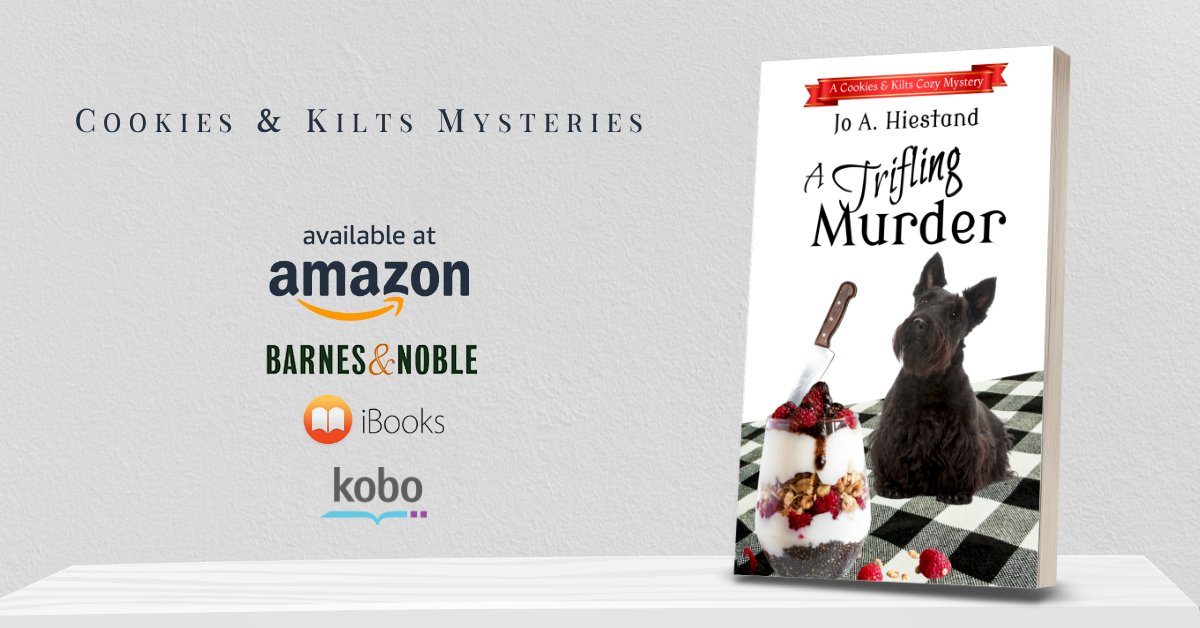 About the Author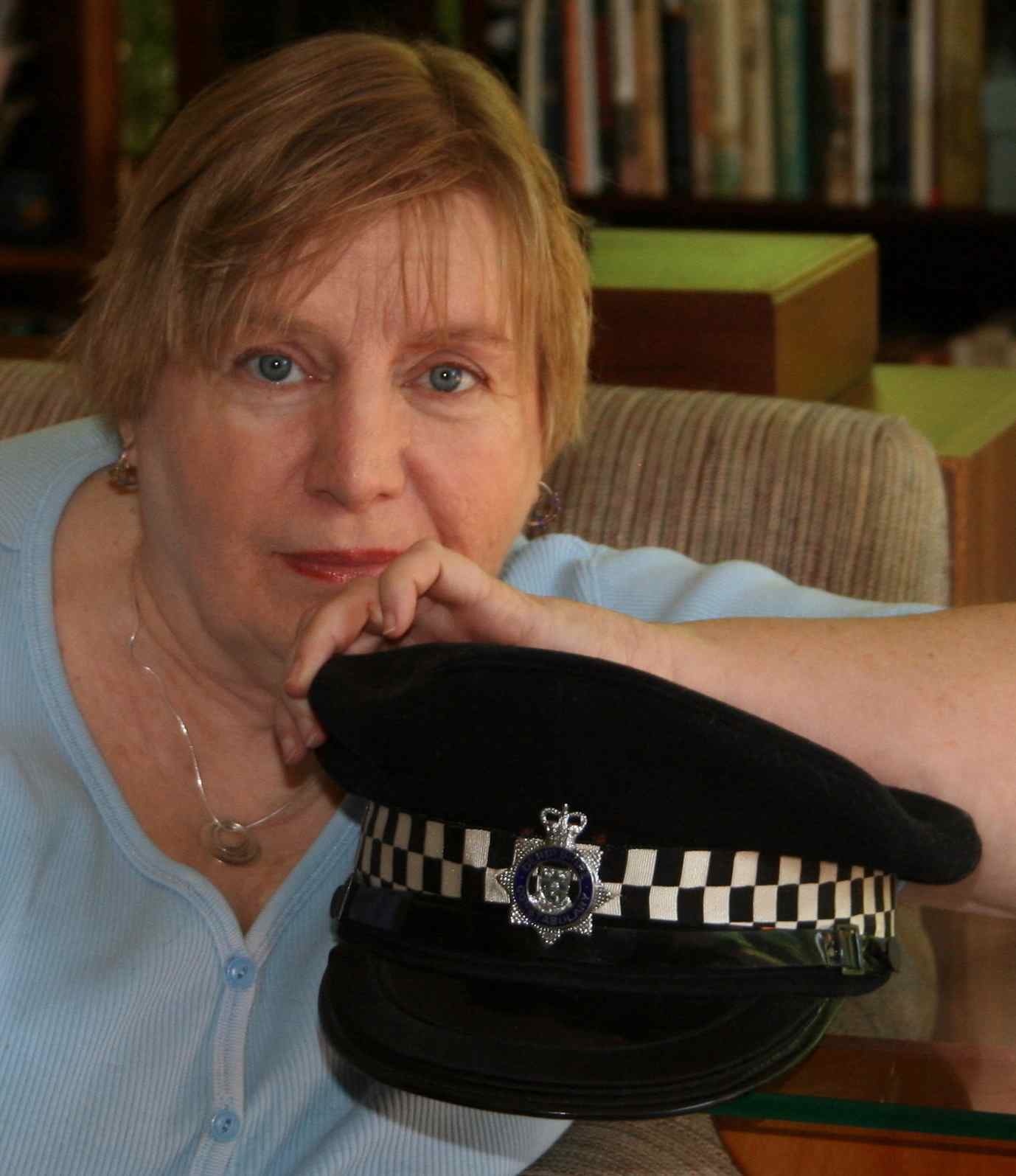 Jo A. Hiestand grew up on regular doses of music, books, and Girl Scout camping. She gravitated toward writing in her post-high school years and finally did something sensible about it, graduating from Webster University with a BA degree in English and departmental honors. She writes a British mystery series (the McLaren Mysteries)—of which three books have garnered the prestigious N.N. Light's Book Heaven 'Best Mystery Novel' three years straight. She also writes a Missouri-based cozy mystery series (The Cookies & Kilts Mysteries, of which "A Trifling Murder" is the second book) that is grounded in places associated with her camping haunts. The camping is a thing of the past, for the most part, but the music stayed with her in the form of playing guitar and harpsichord, and singing in a folk group. Jo carves jack o' lanterns badly and sings loudly. She loves barbecue sauce and ice cream (separately, not together), kilts (especially if men wear them), clouds and stormy skies, and the music of G.F. Handel. You can usually find her pulling mystery plots out of scenery—whether from photographs or the real thing.
Contact Links
Purchase Links
a Rafflecopter giveaway