Nonfiction / Memoir
Date Published: September 18, 2022
Publisher: ‎ Mindstir Media
Wrenched at the age of five from his Mexican family in Baja California, Robert lives with his unconventional birth mother who works as a traveling Tupperware salesman in 1950s Southern California. Their many adventures include living with a World War II veteran suffering from PTSD, reciting poetry to the rhythm of bongo drums in a Beatnik Commune, and extended periods of homelessness.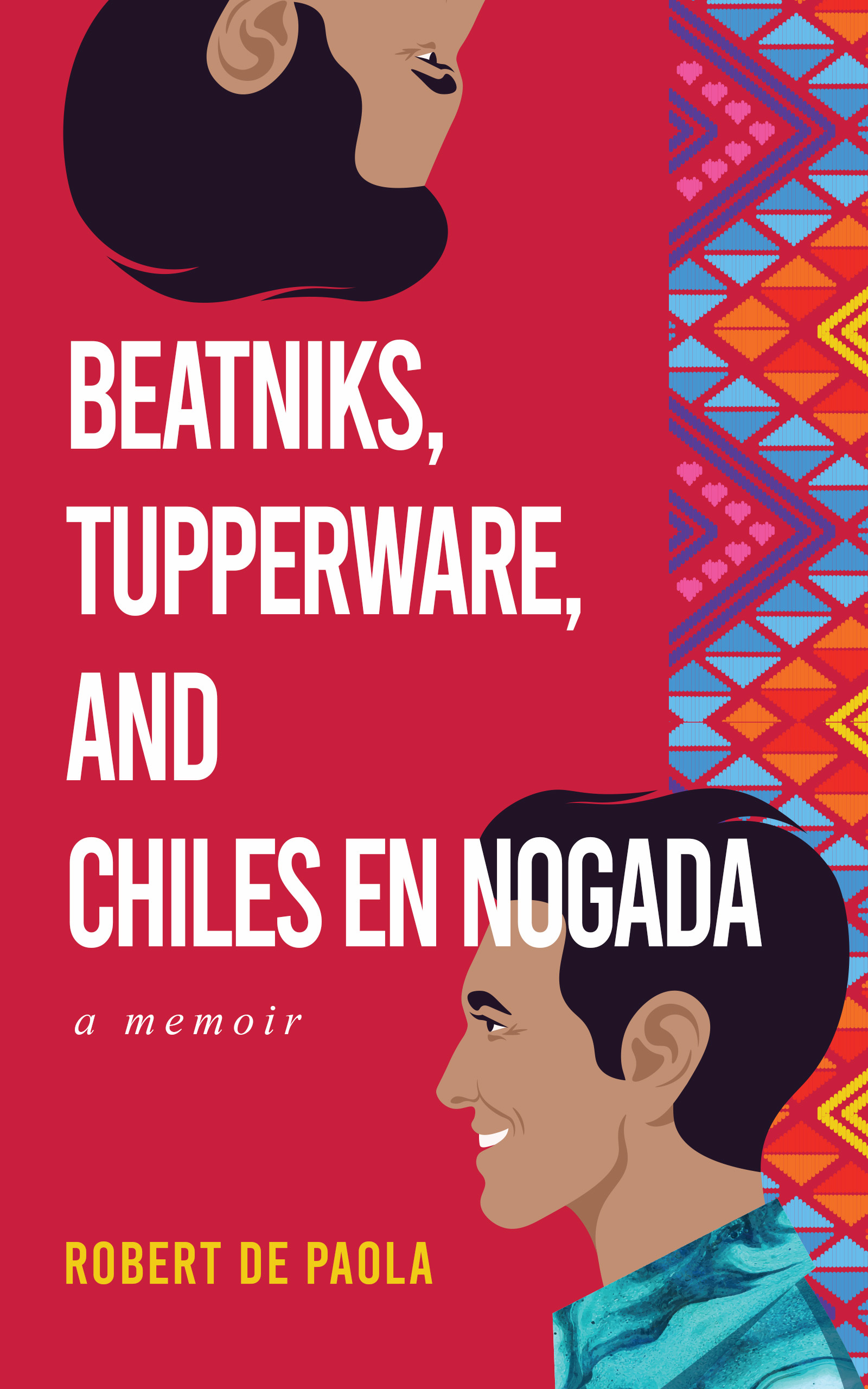 Robert, a former professor at an Ivy League college and founder of a successful nationwide software company, emerges as a scholar searching for a feeling of belonging and a family. His journey takes him to both coasts of the US, to Europe, and finally, to a remote, mountainous region in Mexico. There, he rediscovers love where he least expects it, and finds a place to call home.
Beatniks, Tupperware and Chiles en Nogada is written with humor, heart, and an understanding of how complex humanity can be. It is a celebration of the human spirit that will captivate the reader with unforgettable characters and exotic locales.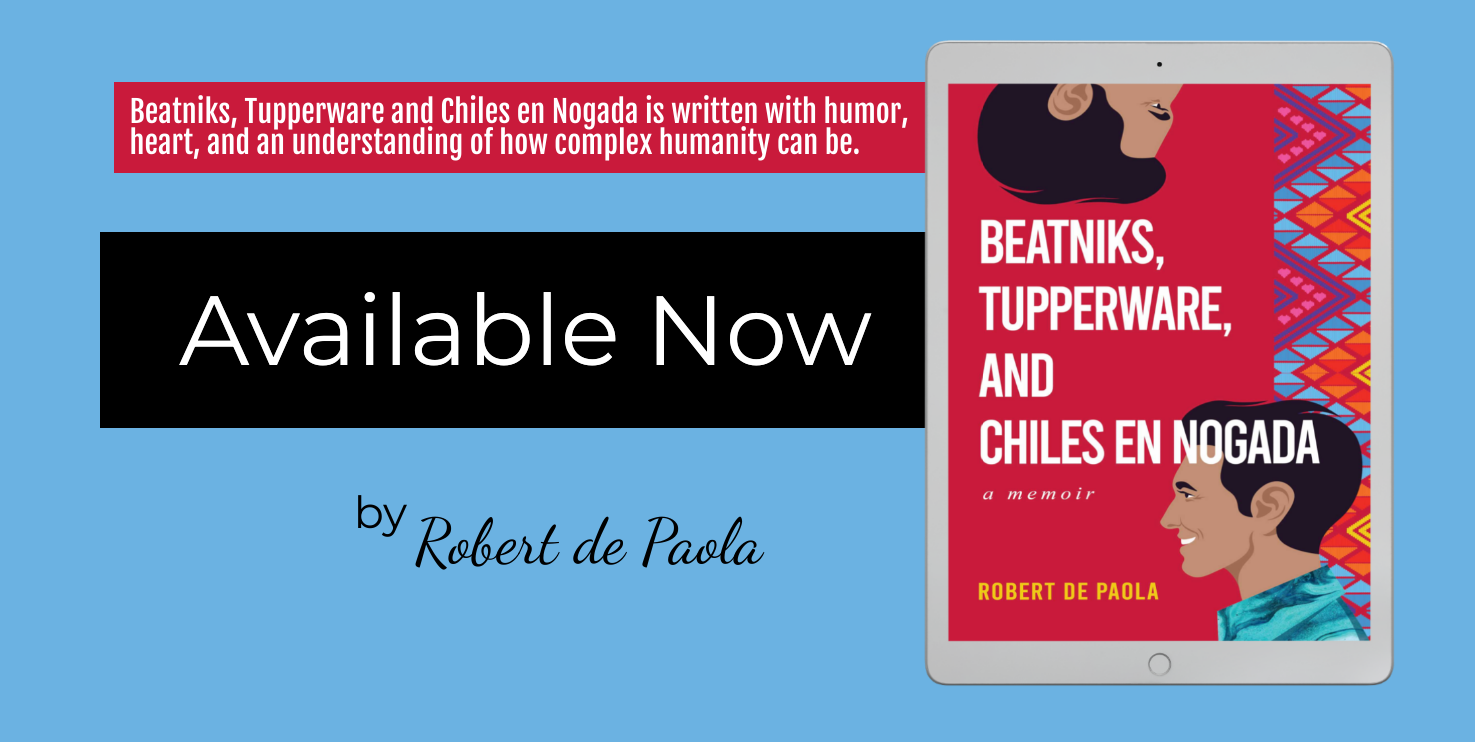 About the Author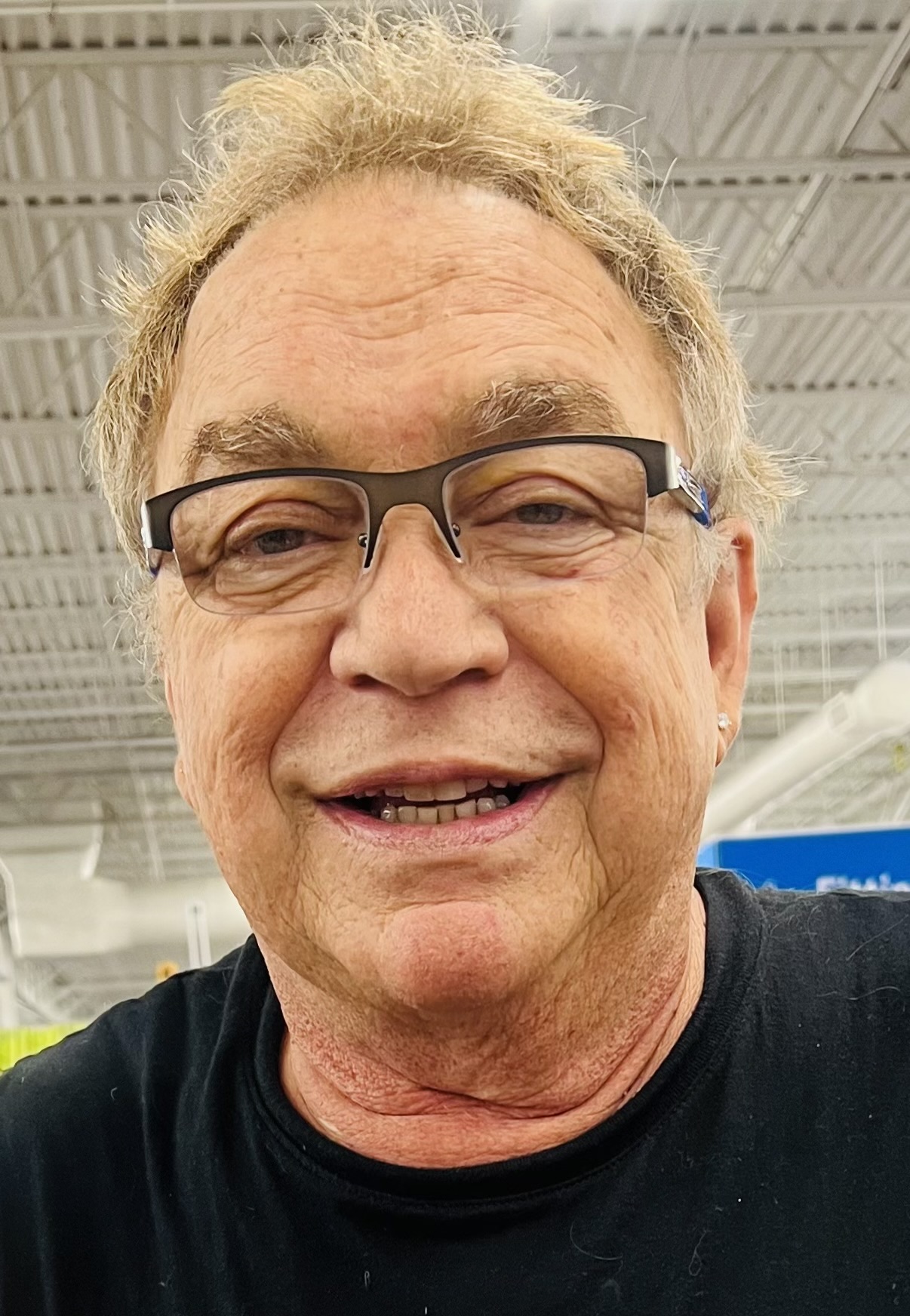 Robert spent his childhood in Ensenada, Mexico, and Southern California. After serving in Vietnam he relocated to New York. He attended graduate school at UPENN where he joined the staff as an Assistant Professor in the School of Medicine after earning his Pd.D. in Physics. Robert left his academic position to found PyraMed, Inc., a nationwide software company serving academic medical clinics. Robert lived and traveled in Mexico extensively after stepping down from his executive position at PyraMed. He presently lives in Florida with his wife, Rosie, and his two daughters, Danna and Sophie.
Contact Link
Purchase Link
Structure of Book
The book is divided into three distinct parts.
1. The first part begins in Mexico, though mostly takes place in 1950's Southern California. It is written in the voice of a 12-year-old child.
2. The second part takes place on the East Coast of the USA and in Germany. It is written in an adult voice.
3. The third part takes place largely in Mexico and is written in the voice of an adult.
Excerpts from Part I – 12-year-old voice
5-year-old in Mexico…
When we cooked together, Abuelita sang songs to me in a language I didn't understand. When I asked her what words she was singing, she told me she was born down south in the mountains where the people still spoke the old language. I tried to sing along with her, but the words were too hard to say. She sang those same songs when I went to bed. I used to fall asleep listening to the music of Nahuatl.
Child in the US…
-----------------------------------
"Don't you wear socks in Mexico?"
I shook my head no.
"But don't your feet get cold?"
"Not much. A little sometimes."
"So, what on earth do you do?"
"When it's really cold, I run everywhere so I don't notice it too much."
-----------------------------------
Adults are always telling kids things they think the kids want to hear, even if it's not the truth. I guess they think kids will forget about the lies later, but the kids never do. I wondered if adults lied to other adults like they did to kids…
-----------------------------------
It turned out that living in the car was a lot better than I had imagined. … I got to eat from roadside stands every day. We parked the car at a different gas station every night so we wouldn't bother folks too much. … I used to pretend to be a pioneer going west on a wagon train.
-----------------------------------
Grandma Marie picked up my suitcase and shoved it into Miki's arms. She said, "I don't want you carrying my baby's clothes in shopping bags anymore. I don't want him looking like a goddamned hobo."
-----------------------------------
I liked it most when Miki's friends took us to the movies. Drive-ins were the most fun because Miki and her boyfriends let me sit in the front seat behind the steering wheel like an adult. … Her friends would always send me to the concession stand to buy candy and sodas for us all—sometimes two or three times during the same movie. The more, the better, because Miki's friends always bought candy for me and sometimes even told me to keep the change that was left over.
I loved walking alone in the dark, watching the giant movie screen while the hundreds of speakers that hung from the car windows buzzed like a giant swarm of insects. I would sneak back to the car, making sure that Miki and her friends couldn't hear my footsteps, so I could see what they were doing when I was gone. Usually, they'd be kissing when I got back. It was funny to see how they scrambled to sit up next to each other and try to look like they'd been watching the movie all along once they'd seen me. Once I caught a guy with his hands inside Miki's shirt. She didn't seem to mind, so that didn't bother me much. That time, I scuffed my feet on the gravel as loud as I could to warn them before I got back in the car.