The Flygirl Trilogy
Fiction
Date Published: 02-21-2023
Publisher: Acorn Publishing LLC
Never forget…
In September 2001, Tris Miles faces difficult choices. As Chief Pilot of Westin Charter Company, she's mentoring Jannat, a brash young captain with limitless potential and a shocking secret. An offer to summit the peak of the pilot pyramid entices Tris to quit her job, but an old nemesis stands in her way.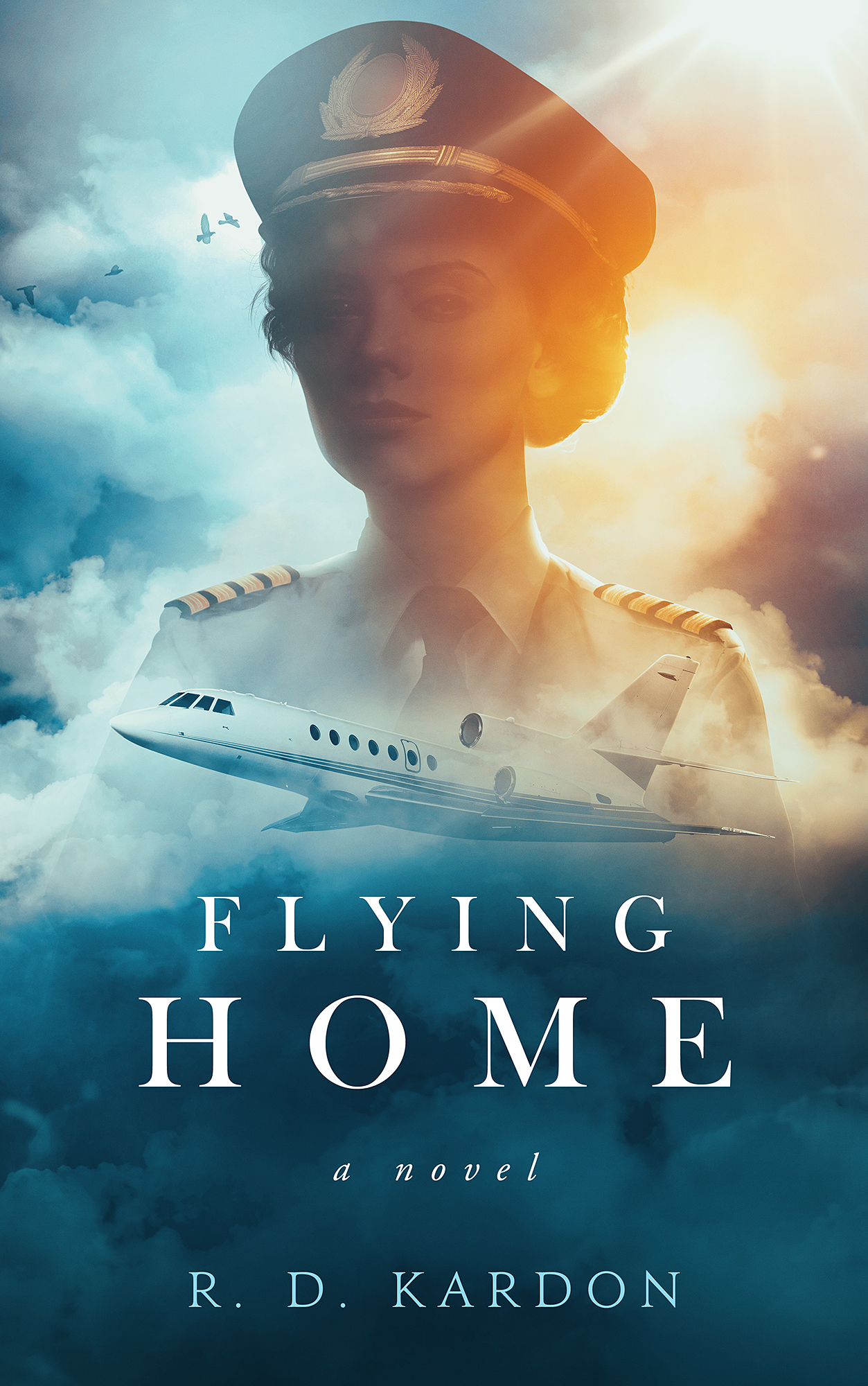 Meanwhile, Tris juggles the men in her personal life. A friend-with-benefits pushes for commitment. An ex-boyfriend returns, still in love with her. Unexpectedly, Tris develops new feelings for someone who is already dear to her.
On September 11th, Tris and her crew depart Edinburgh for the United States. Just feet off the ground, they are mysteriously ordered back to the airport where they learn of a deadly terrorist attack on U.S. soil—using airplanes as bombs.
When Tris discovers that her best friend was a passenger on one of the planes that crashed into the World Trade Center, her world is shattered.
With a broken heart and her entire life up in the air, Tris doesn't know where to turn. Can she find the courage to navigate her way home?


read an excerpt below...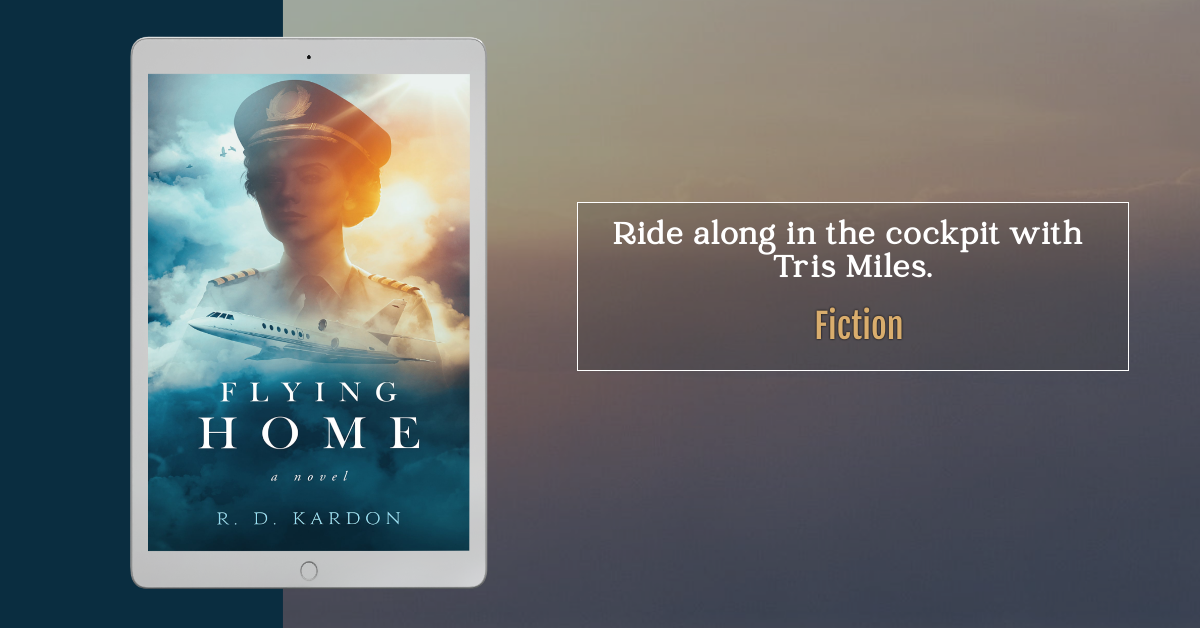 About the Author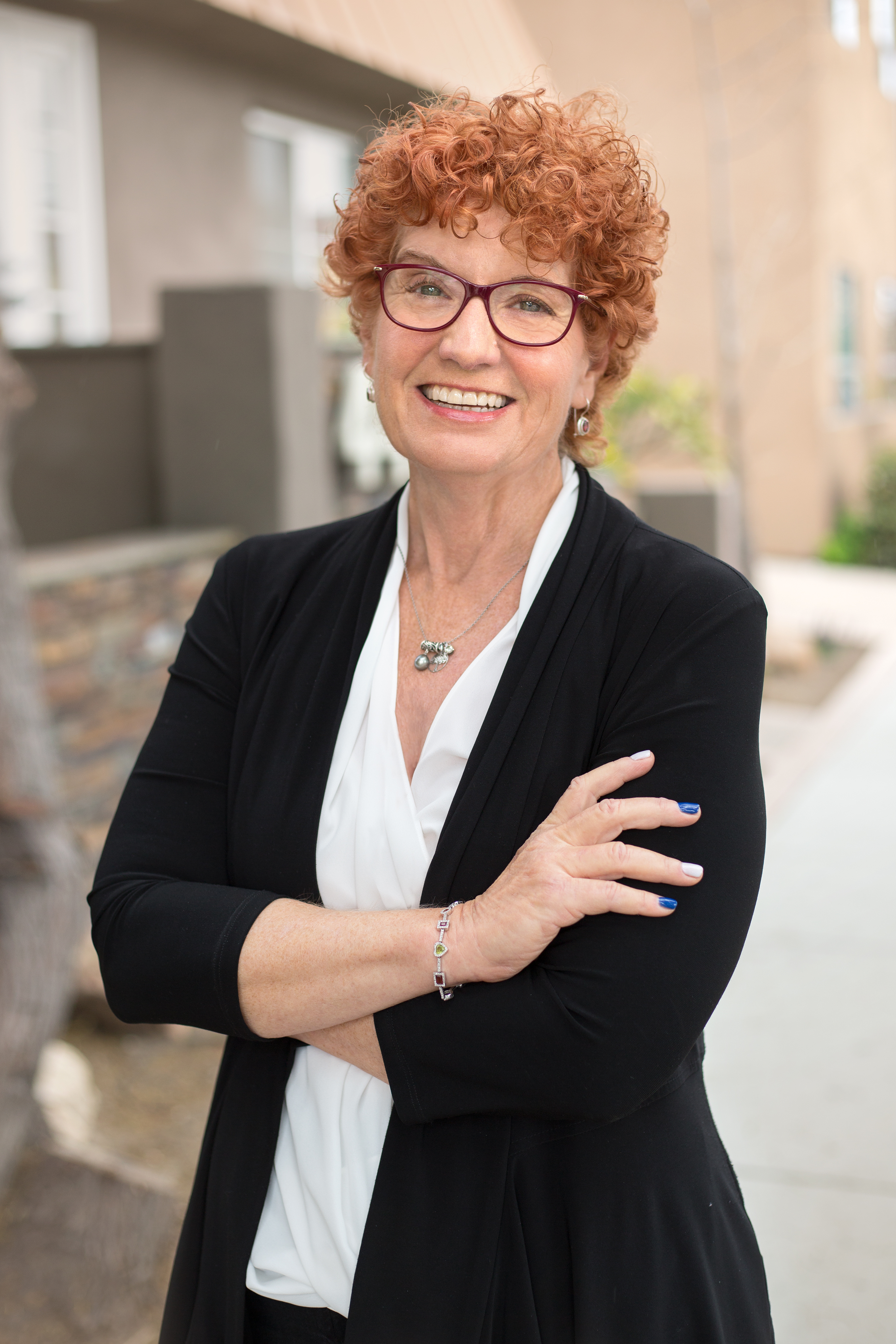 Robin D. "R.D." Kardon is a native New Yorker, educated in the New York City Public school system. She attended New York University where she earned a B.A. in Journalism and Sociology, magna cum laude, and was a member of Phi Beta Kappa. Robin graduated with a J.D. from the American University, Washington College of Law.
After ten years as a litigator, Robin began her professional flying career. She holds an FAA Airline Transport Pilot certificate with three captain qualifications and has flown all over the world in everything from single-engine Cessnas to the Boeing 737.
She currently resides in San Diego where she volunteers with local animal rescue organizations and dotes on her beloved rescue pets.
Contact Links
Purchase Links
a Rafflecopter giveaway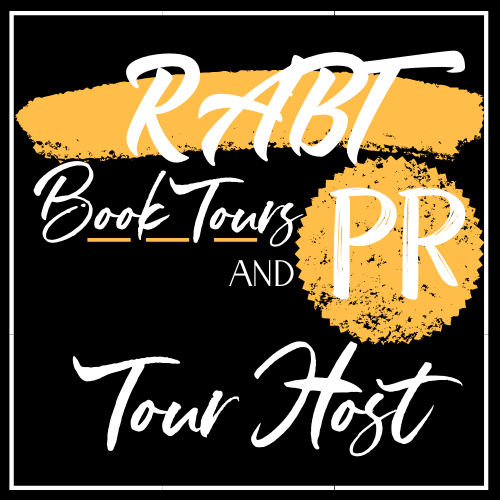 excerpt from Flying Home:
Denver, Colorado
THICK CURLS OF SMOKE snaked around the cockpit. As the heavy jet slowed for landing, Tris squinted at the navigation instruments, her hands and feet engaged in constant coordinated movement. The autopilot was inoperable. An engine fire raged out of control. Unconscious in the right seat, her co-pilot offered no support. Only the most rudimentary instruments remained to guide her. At least the gear was down. The best thing she had going for her were those three wheels.
The airplane rested, hard, on the pavement, its nose wheel plumb with the runway centerline. Tris stood on the brakes to force the aircraft to a quick stop, careful not to engage reverse thrust on the burning engine. The airplane's aural warning system bleated "FIRE, FIRE, FIRE," over the sound of crash trucks racing closer with sirens blaring.
The signature sounds of an aircraft emergency. How well she knew them.
Tris keyed the mike. "Legacy One, requesting immediate medical assistance for my unconscious crew mate." She glanced over at her co-pilot, slumped in his seat, secured from flopping over on the controls by his safety harness.
Suddenly, the scene before her went dark, the noise stopped, and her co-pilot popped up. A long whistle came from the "God Seat," where the Legacy Airlines simulator evaluator sat in front of rows of buttons which caused the havoc she'd just managed.
"All right," he said, resetting the simulator for the next applicant. "That's all, Miss Miles."
Tris let her lips curl slightly. She eyed the two Legacy Airlines training captains assigned to evaluate her skills as part of the pilot interview process at the largest airline in the world. The one who'd played her incapacitated co-pilot to perfection stuck out his hand. He lowered his chin and nodded slightly, the universal sign of respect among pilots.
These were the moments that built a career.
The simulator evaluator thrust his hand toward her. "Well done, ma'am. Sorry about the multiple failures. It was just for fun, you know."
And a way to see what she could do, how much she could take.
"Is that the standard interview profile?" she asked, smiling. Multiple failures in the simulator were taboo—unless someone was trying to make a point.
He backed up slightly at the question, then recovered. "You were killing the standard profile, so I wanted to see what you had." He flashed a wide grin. "You've got skills."
Opening the door and pointing down the hall to an Exit sign, he said "Out that way. HR will let you know. Nice meeting you."
Tris hurried down the hallway, its air ripe with the stink of desperation mixed with despair and a faint dash of hope—the unholy blend of sweat, anxiety, and prayers from fifteen applicants, each vying for a coveted pilot position at Legacy Airlines. The holy grail of flying jobs was at stake; the dream itself.
She was familiar with the scents, sights, and sounds of pilot simulator interviews. The suspended white capsules reproduced flight scenarios that were all too real and could level the best fliers. The steady swish of hydraulic fluid kept those white airplane replicas moving in step with applicant inputs.
Most job seekers eyed them with terror. For Tris, the sixteenth applicant, it was yet another thirty minutes of simulator time, flying maneuvers she could master in her sleep, followed by the instructor piling on emergencies to see if she cried "uncle."
She didn't. She couldn't.
Not in a simulator. Not in an aircraft.
You fly like you train, and you train like you fly.
Tris strode toward the exit to make her escape. It had been a long day.
Eight hours ago, she'd aced the oral interview, mostly answering questions about her background, and the well-known "tell me about a time" behavioral questions that she herself used when hiring pilots. Her simulator evaluation was delayed because an overly nervous candidate threw up on one of the seats, which took the cruel machine out of service for over two hours.
Tris couldn't wait to get out, get home, get this whole ridiculous exercise over with. Anxiety over being out of the office on a personal mission propelled her past the framed photographs of airline glitterati from the bygone days that hung on the corridor walls.
She threw her weight into the heavy glass door's exit bar, stepped into the sun, and inhaled deeply. Something about the Colorado sky seemed bigger, less constrained, than any she'd ever seen. The air smelled of open space and wildness.
Or maybe the altitude was getting to her.
What am I even doing here?
Danny. This was for Danny. Tris flipped open her phone, and found that he'd already left four voice mails, undoubtedly excited to hear how her day went.
Since Emily had sued him for divorce, Danny was pulling everyone else in his life closer. Tris was his best friend. She met him while flying for a small commuter airline years ago. She'd ended up at Westin Charter Company, and he flew for Legacy. He'd begged her to apply, trying to entice her with the promise of more money, bigger airplanes, more exotic destinations. None of that was persuasive. His final plea—"at least we'll work for the same company again"—revealed his true motivation. So, she applied. Whether it was to make him happy or to get him to stop nagging, she couldn't say.
Tris didn't have the time to invest in trying to leave a job she loved. But she couldn't say no to Danny.
As the Chief Pilot of Westin—where she'd hired and trained nine pilots in the last year—she'd done dozens of candidate interviews. She'd helped owner Woodrow "Woody" Westin grow the business from a one-turboprop to a four-aircraft operation, the busiest charter company at Exeter International Airport. Tris bore responsibility for the careers of all ten Westin aviators, including herself. Her biggest point of pride: six of them were women. Every day, she led them by example, provided advice, let them see that the final authority over pilot scheduling, training, and advancement was someone who looked like them.
She looked around for the cab she'd called to take her back to the airport. A black Mercedes pulled up. A familiar woman exited the rear passenger side door wearing a full Legacy Airlines captain's uniform, with a scarf in airline colors tied around her neck. Her hat was perched over feathered shoulder-length salt-and-pepper hair.
Tris was sure she'd seen the woman somewhere before. At a conference? On the ramp? She was probably another Legacy training captain heading into work. But why would she arrive in a chauffeured luxury car?
The woman walked up to Tris.
"Captain Miles?" She stood eye-level with Tris.
"Yes. I'm Tris Miles."
"I'm Jenn Prince from Legacy Airlines. Sorry to ambush you like this, but I wanted to catch you before you flew home." She held out her hand. Tris grasped it, eyes wide.
Jennifer Prince. In person.
Jennifer Prince oversaw all flight operations at Legacy. A former Air Force fighter pilot and the first woman to publicly challenge discriminatory hiring practices at a major airline, Prince was renowned as one of the few women in aviation who didn't "go along to get along." She was also the first woman put entirely in charge of the 10,000 pilots at the world's largest airline, and every single one of its thousands of daily flights all over the globe.
"Captain Prince? How can I help you, ma'am?"
"You know who I am?"
Tris felt her cheeks redden. "Of course. Everyone knows."
"I saw you on our interview list and asked your simulator evaluator to call me as soon as you were done. Just got off the phone with him. You nailed the profile, and all the little extras he threw in. I chided him for that, by the way, but I understand you handled the multiple emergency scenario expertly. I didn't doubt it for a second. Congratulations, Tris. I'd like to officially invite you to join Legacy Airlines."
Airline job offers came from Human Resources, weeks after interviews. Exclusively.
"Captain Prince," she stammered, "I only finished five minutes ago. How . . .?" Tris had a million questions and wasn't sure which to ask first. This made no sense.
A beat passed. Then another. After one more, the most recognized, decorated female pilot in the world spoke, her voice steady, businesslike, but unmistakably insistent.
"You'll accept, of course. Let's go inside and personally schedule your new hire class date right now." Prince took Tris by the elbow and guided her back toward the training center, retracing the steps Tris had used to escape.
Ambushed and confused, Tris couldn't think of any way to extricate herself from this legendary woman's presence.
"Tris, the opportunity we can offer you here at Legacy is unique to say the least. It's taken years, decades in fact, but I've made it a place female aviators want to be. Join us, and I'll personally make sure you're considered for a training position."
There was no more coveted assignment at a major airline. Training pilots had the best schedules, and priority bidding for vacation. Not to mention higher pay and bonus opportunities. It was the aviation jackpot.
Prince led Tris to a paneled office, where they sat in rich brown cracked-leather chairs, with a fully appointed buffet behind them. Important people sat in this room.
"I see from your application that flying is your second career," Prince said. "You were a teacher. Then a flight instructor. Did you enjoy that work?"
"Of course. It's the best part of my job." Tris didn't hesitate. As Westin's Chief Pilot, some of her most rewarding moments were spent training and mentoring her team of aviators.
"How many pilots on your team?"
Tris tried not to blush. "Ten. But we'll be adding more next year."
Prince nodded slightly, her smile curt and her eyes sharp, as though she were giving orders to a subordinate. "Well, imagine impacting the careers of the thousands of pilots that come through this training center every year."
The hook hung suspended between the two women.
Tris settled on a response. "I'm flattered, Captain Prince. But I don't understand. Why are you doing this? Why me?"
"Because I know who you are."