Silver Hearts, Book Two
Paranormal Romance
Date Published: 06/12/2023
Arturo – As a mortal, I was a hit man. I'm not proud of it. Since becoming a vampire, I've done my best to turn my life around, but violence is in my nature. When demons take over the world, I jump into the rebellion against them. Then I cross paths with a sexy young vampire with more attitude than an alpha werewolf. Like me, she's no stranger to betrayal, but that won't stop me from winning her heart.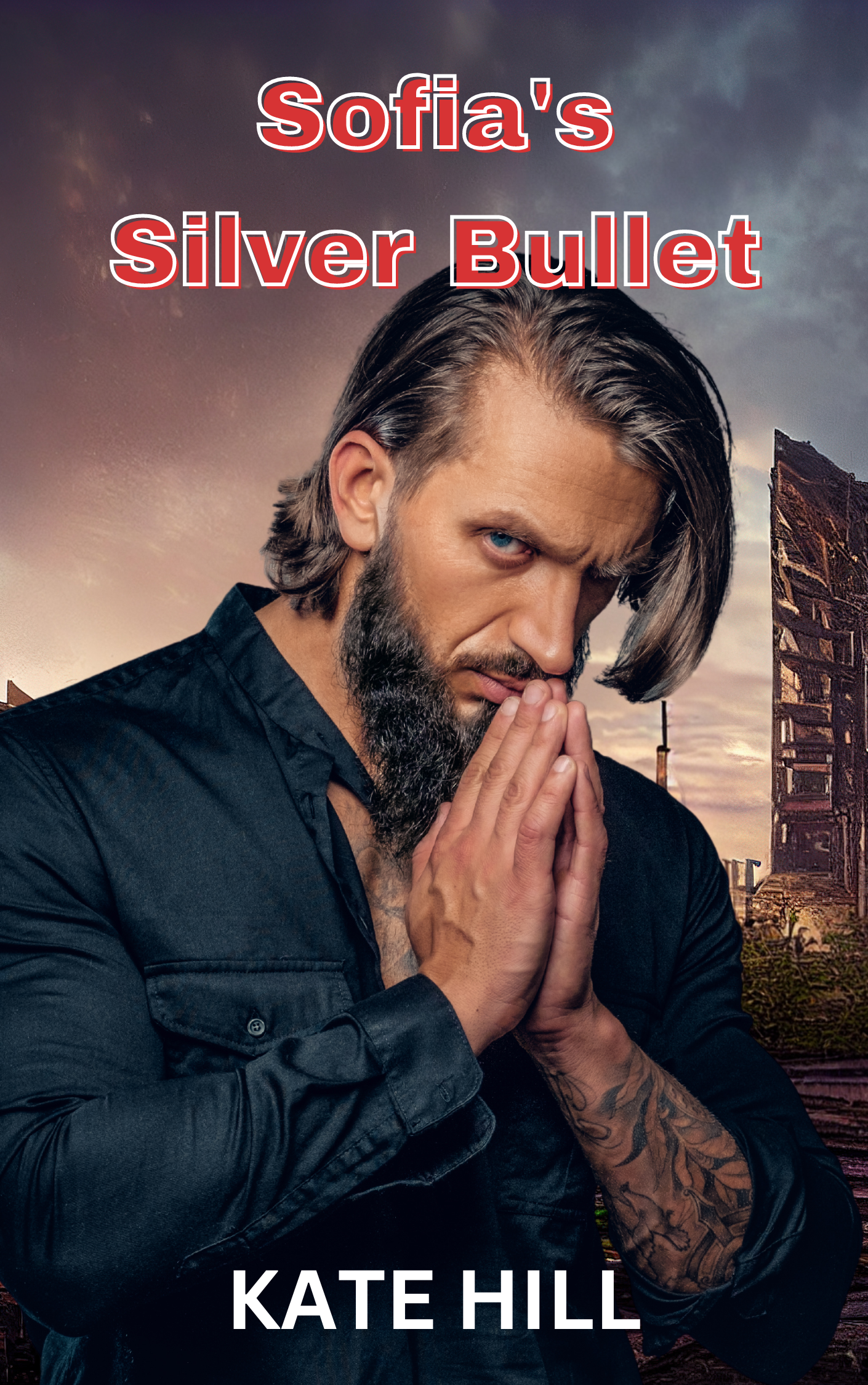 Sofia – Demons destroyed my world. Now I dedicate my life to the rebellion against them. I'm temporarily partnered with a gorgeous vampire from Boston who exasperates me, mostly because he's impossible to resist. I've been betrayed before, but is it time to take a risk for love?
Note: Sofia's Silver Bullet is a short paranormal age gap romance with a bad boy turned good hero, a kick-butt heroine, and a HEA.
Excerpt
The Savage Sage stands like a misplaced piece of medieval Europe among the surrounding buildings. Like Lucas, the club reeks of old-world class.
I remember when he built the place and moved into it with his young protégé, a kid named Orien who was even sterner than Lucas and more miserable than me. I blame it on his demon half. Anyway, he was like a son to Lucas, and I know how those ties can be. I made an effort to tolerate Orien, and he did the same with me. Turns out he was the key player in preventing a demon tower from rising in Maryland.
Oh, demons still run rampant in Maryland, but they don't have a direct portal from hell, and everyone knows how much that pisses off the demon masters. So, I gotta respect Orien for that.
Anyway, I digress, as they say. Time to go to work.
Security lets me pass through the front door of the club. They know me well, but pretend not to. It's important that I stay incognito.
In the club, the host seats me at a table near the dance floor. I look like a typical vamp on the prowl, just out for a drink and maybe a bite.
Wolf women sitting at a nearby table give me the eye. It's no secret that some vamps look down on our hairier cousins, but not me.
My waiter approaches. He's a tall, slender redhead named Reese. Like most staff members, he's part of the rebellion. Tonight, he's a contact who will put me in touch with the agent I'm here to meet.
"Good evening, sir," Reese says.
"How's it going?"
"As well as usual. The lady asked me to give you this." He hands me a slip of paper and glances toward the woman seated at the end of the bar.
How the hell did I miss her? I wouldn't have. She must have snuck in when I turned toward the table of wolves.
She's gorgeous and a vampire, by her arousing scent. Staring at me with smoldering amber eyes, she runs the tip of her tongue over full lips painted burgundy. A cascade of wildly curly black hair falls to her elbows. I want to bury my lips in it. I want to kiss her breathless. I want—
Keep it in your pants, Big Guy, and read the note.
That's her voice in my head. Sexy. Powerful. So she has strong telepathic skill. That's a relatively rare gift, even for vampires, though it's more common among our kind than normal humans.
I glance at the note written in bold red letters. Come and join me for a drink, and we'll talk business.
Reese clears his throat.
I glance at him, and he says, "Arturo, she's meant for you."
His words confirm that this beauty is going to be my temporary partner. My pulse quickens. I hadn't expected someone like her.
"Looks like I'm changing seats, Reese." I rise and swagger to the bar. Sure, this is business, but that doesn't mean I can't get some pleasure out of it.
You're full of yourself, aren't you?
It's her voice again. An insult. So that's kind of foreplay.
Grinning, I ease onto the barstool next to hers. "Hey, baby. Name's Arturo."
About the Author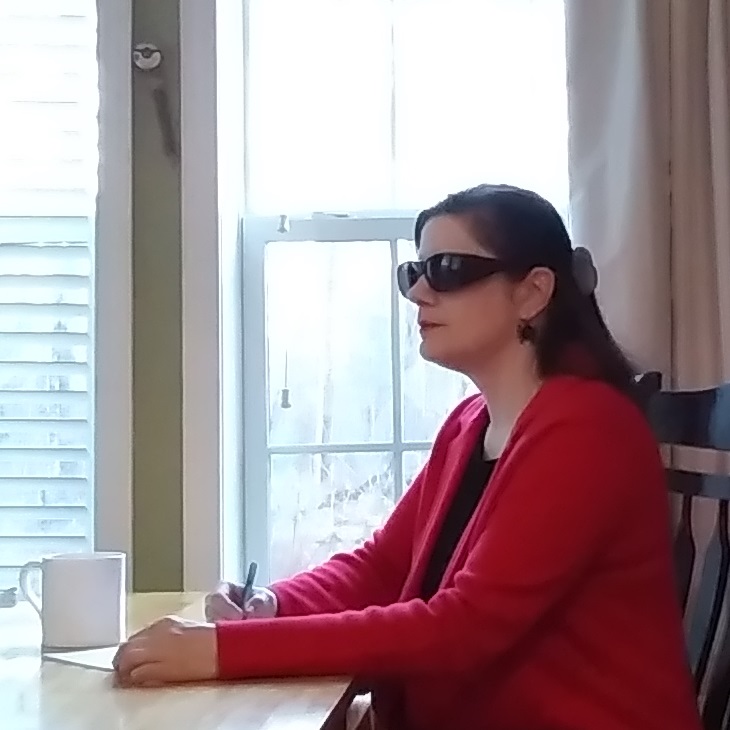 Kate Hill is a vegetarian New Englander who loves writing romantic fantasies. When she's not working on her books, Kate enjoys reading, working out, watching horror movies, and researching vampires and Viking history. She runs the Compelling Beasts Blog that is dedicated to antagonists, antiheroes, and paranormal creatures. Kate also writes as Saloni Quinby.
Contact Links
Purchase Link
a Rafflecopter giveaway