Step by Step Comprehensive Blueprint on How to Organize Your Kitchen like the Pros to Ensure it is more Functional and Stylish Without Spending a Fortune
Self-Help, Home & Garden
Date Published: June 2023
Are you tired of rummaging through a cluttered kitchen every time you want to whip up a meal and you feel it is time for a complete reorganization of your kitchen but don't know how to go about it the right way for the best outcome – where you have a perfect blend between functionality and style?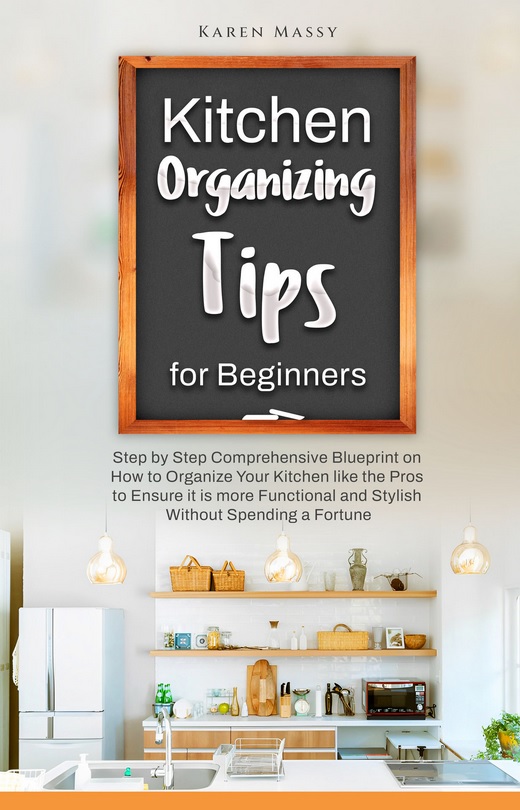 And are you looking for a blueprint that takes away any guesswork you may have about the process?
If you've answered YES,
Let this book help you transform your kitchen to a truly functional and stylish one that will inspire you and make you want to spend time making tasty meals!
As the heart of the home, the kitchen is where memories are made, and great meals are cooked. However, it can also be the most challenging space to keep clean and organized.
With this comprehensive guide, you'll learn practical and easy tips to ensure your kitchen stays both functional and stylish without spending a fortune.
So if you are wondering:
How can I keep the kitchen organized without spending a lot of money?
How can I make the most of the space I have in the kitchen?
What if I have a small kitchen; what are the best storage solutions for a small kitchen?
How do I declutter and organize sentimental items?
How do I organize the pantry and keep track of the food inventory?
How do I keep the countertops clutter-free?
How can I make the kitchen look more stylish and cohesive?
…this is the book for you, as it will address them all using simple and straightforward language to help you go through the kitchen reorganization journey and be happy and proud of the outcome!
In this book, you'll:
· Learn how to identify potential challenges in organizing your kitchen and how to overcome them
· Discover practical tips and tricks for maximizing your kitchen space and making it more functional without breaking the bank
· Master the art of purging and decluttering by identifying items to donate, sell, or throw away and creating a system for sorting and categorizing items
· Get inspired by different types of storage options and learn how to utilize vertical space, maximize cabinet and drawer space, and implement pull-out shelves and organizers
· Learn how to organize specific areas of your kitchen, including your refrigerator, pantry, stove, oven area, dishwashing and sink area, countertops, and more, and create a maintenance system
· Discover how to make use of small details to create a cohesive design theme in your kitchen
· And much more!
It doesn't matter the state of your kitchen now; this comprehensive blueprint will equip you with everything you need to know to create a functional and stylish space without spending a fortune.
About the Author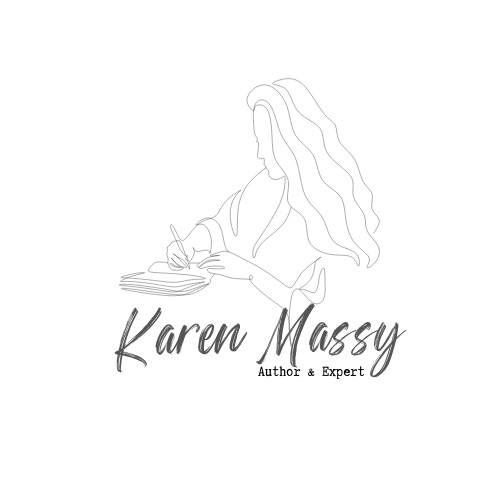 Karen Massy is an acclaimed expert with a multifaceted range of expertise that spans home organization, parenting skills, gardening, science, and various how-to skills. With years of experience in each respective field, she has guided countless individuals in creating functional and clutter-free living spaces, navigating the challenges of middle school parenting, exploring the world of micro greens, perfecting lunch box preparations, and mastering the art of potty training. Through her books, Karen inspires and empowers readers to take control of their environment, acquire essential life skills, and lead more organized lives. With a down-to-earth approach and a passion for sharing her expertise, Karen has become a trusted authority in various fields. Her engaging writing style and comprehensive guidance equip readers with the tools they need to tackle any challenge and create balanced and organized lives.
Purchase Link