How to Get Your Idea Out of Your Head and Cash In
Non Fiction / Business and Money
Date Published: March 7, 2023
Publisher: Alpha 81 Inc
No matter how brilliant you know your idea to be, the chain of events that brings that idea to market must follow a well-thought-out course of action.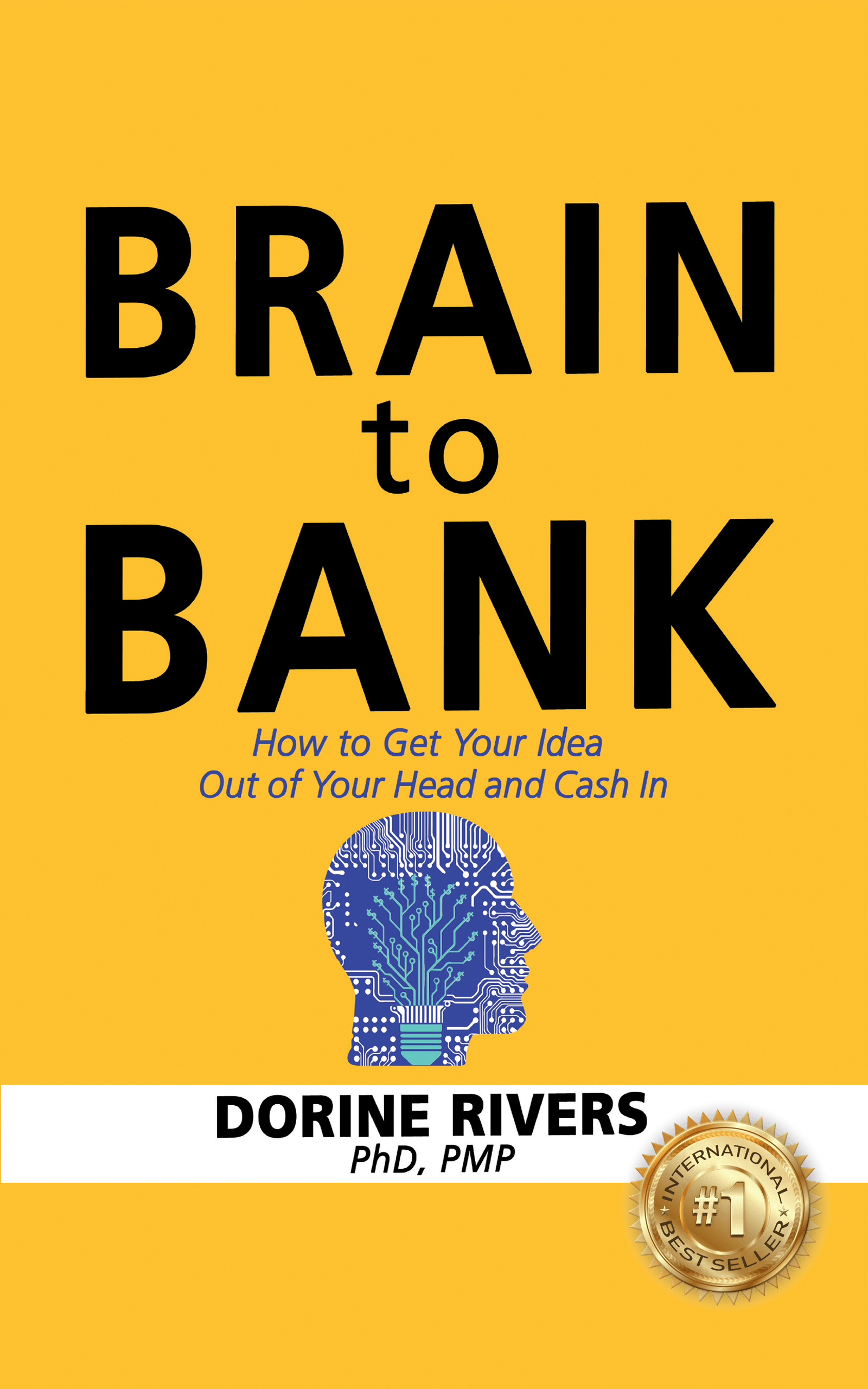 Recognizing and developing well-targeted, innovative products and solutions and launching them on schedule and within budget is complicated.
Brain to Bank is the all-inclusive critical blueprint needed to successfully set in motion your new company, product, or service and help you get your idea out of your head and into the hands of consumers.
As you implement strategic actions to keep driving your idea forward, you'll finally experience your incredible idea going from mind to money.
Brain to Bank fills in the gaps of what you know, what you don't know, and, most importantly, what you don't know you don't know so you can finally cross the finish line and cash in!
Brain to Bank is for the gutsy entrepreneur willing to make it happen!


READ AN EXCERPT BELOW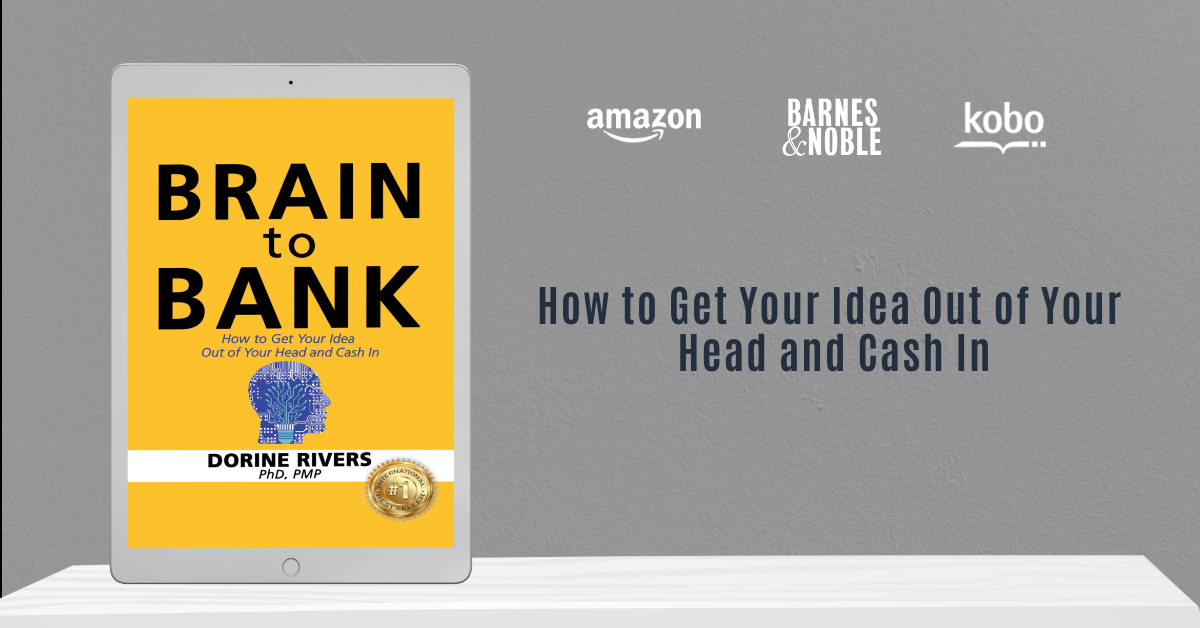 About the Author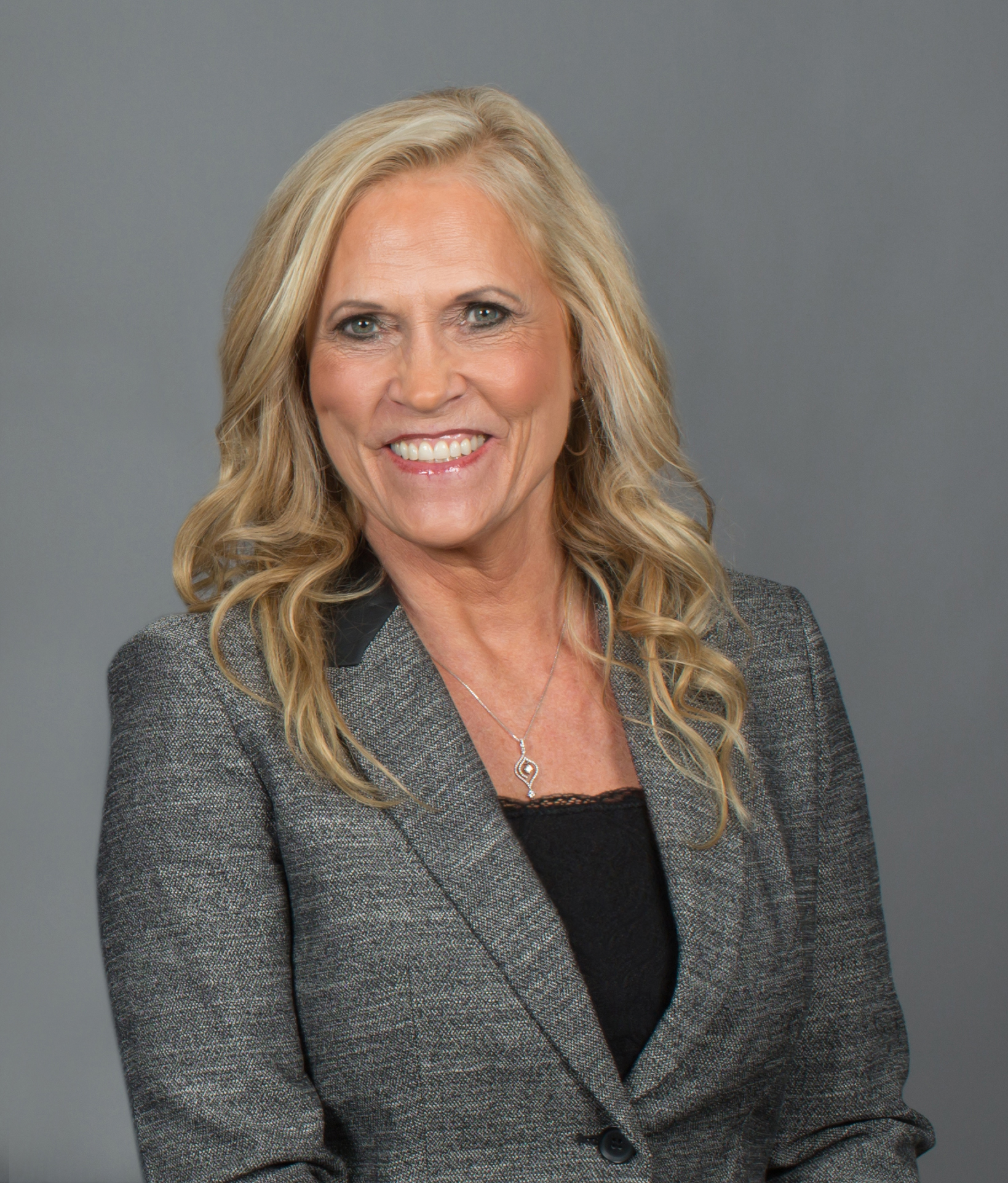 Dorine Rivers, "River" to her friends, literally grew up on North and South American rivers rafting wild whitewater rapids, basking in the sun, and sleeping under a canopy of brilliant constellations. She transferred by osmosis her enthusiasm for the outdoors to her five children (all successful in their own right now) and her 20 grandchildren.
River has an undergraduate degree in creative writing, a Ph.D. in Business Management, Investment Banking and General Contractor licenses, and a few other degrees and certifications in between. She is the CEO of Alpha 81 Inc., an Arizona-based firm successfully supporting corporate innovations, expansions, and exits in software, technology, medical, life/health sciences, education, and other industries.
Her expertise is in strategic planning and management, and in building effective business infrastructures by creating and identifying growth opportunities and providing advisory services.
Her award-winning writing, photography, and graphic design have been published in books, magazines, newspapers, brochures, and advertisements. She is also a screenwriter and producer, as well as a developer of online educational courses.
She loves cooking, adventure photography, and is an avid biker, hiker, and water-sports lover.
Her every-day motto for living is based on Helen Keller's quote:
"Life is either a daring adventure or nothing."
Contact Links
Purchase Links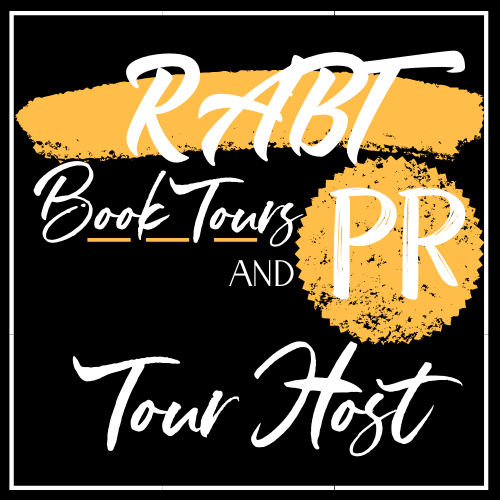 Excerpt from "Brain to Bank"
BRAIN TO BANK™
How to Get Your Idea Out of Your Head and CASH IN
This book is designed for individuals, partnerships, and corporations who already have an idea for a product or service. You're not looking for ideas, because the one you have has been rattling around in your head for a really long time and is desperate to break out into the real world.
Your idea is well seasoned, you know exactly what it will be, and you already know if you need to build it on a SaaS platform, create a stand-alone product, manufacture it, and/or create a prototype to see if it works.
You are reading this book because you're ready to go from Brain to Bank.
You're ready to take the next steps to get your product or service into the hands of consumers and you'll do whatever it takes to get it there.
This book will serve as your "pit crew," supporting you at every turn. I'm yelling and screaming for you to keep driving, go the distance, and cross the finish line as a winner.
Ladies and Gentlemen, start your engines!