Wicked Widows, Book 9
Regency Romance
Date Published: 05-09-2023
In this sizzling Regency romance novella by USA Today Bestselling author Charlie Lane, opposites attract as a shy widow and the scoundrel who loves her discover that passion is just the beginning and sometimes an affair isn't nearly enough.
A shy widow and a notorious scoundrel. She wants an affair, but he wants her heart.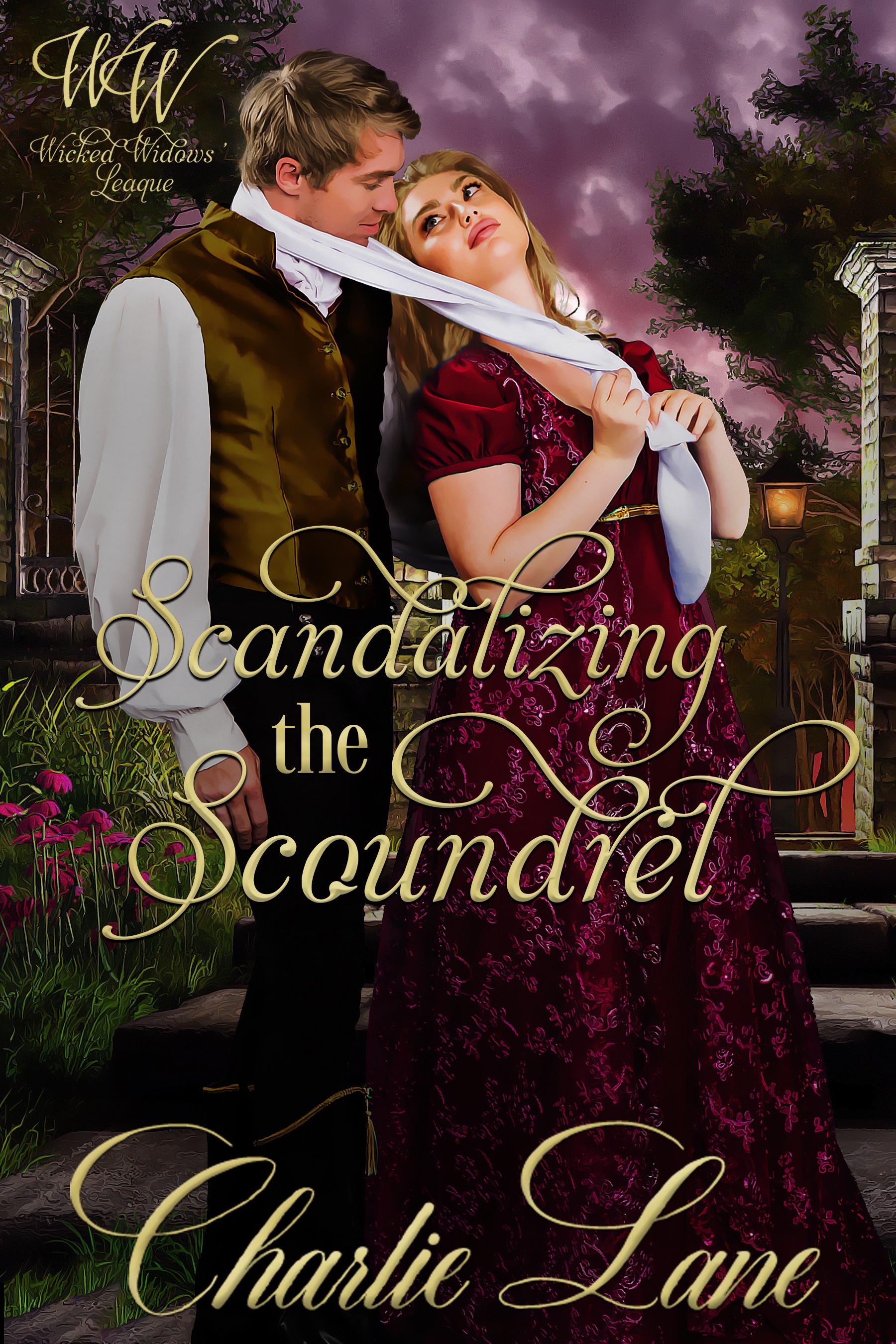 Lady Fredericka has been quiet too long. She's ready to step out of the shadows of widowhood and into the spotlight of pleasure. Without risking her heart. Circus star and equestrian Grant Webster offers the delectable solution. Strong, handsome, and a flirtatious scoundrel, he'll warm her bed without asking for more. After all, a man like him would never seriously desire a quiet widow like her.
Grant has always commanded the adoration of the ladies. But since meeting the quietly lovely Lady Fredericka, he only wants her. When she suggests an affair, he's tempted … but refuses. His heart is too involved to give her the steamy flirtation she desires.
But Lady Fredericka won't give up.
And Grant can only be tempted so far.
When he finally gives in to passion, he becomes the seducer, tempting her to risk the pain of loss for a home of the heart with a man who loves her.
A spin-off of the Cavendish Family series, this Wicked Widows novella is a low-angst stand-alone with plenty of laughs and heat.
About the Author
USA Today Bestselling author Charlie Lane traded in academic databases and scholarly journals for writing steamy Regency romcoms like the ones she's always loved to read. Her favorite authors are Jane Austen (who else?), Toni Morrison, William Blake, Julia Quinn, and Maya Rodale.
Charlie writes unique stories with unconventional characters who push against the rigid restrictions of their society. Officially, Charlie has a Ph.D. in literature with a focus on the nineteenth-century novel and children's literature and answers to Professor. Unofficially, she's a high-flying circus-obsessed acrobat. She lives with her own Colonel Brandon, two little dudes, and a furry fella in East Tennessee.
Contact Links
Purchase Link