A Devotional Commentary in Psalm 119
Nonfiction / Religion / Spiritual / Devotional
Date Published: September 19, 2023
Publisher: Lucid Books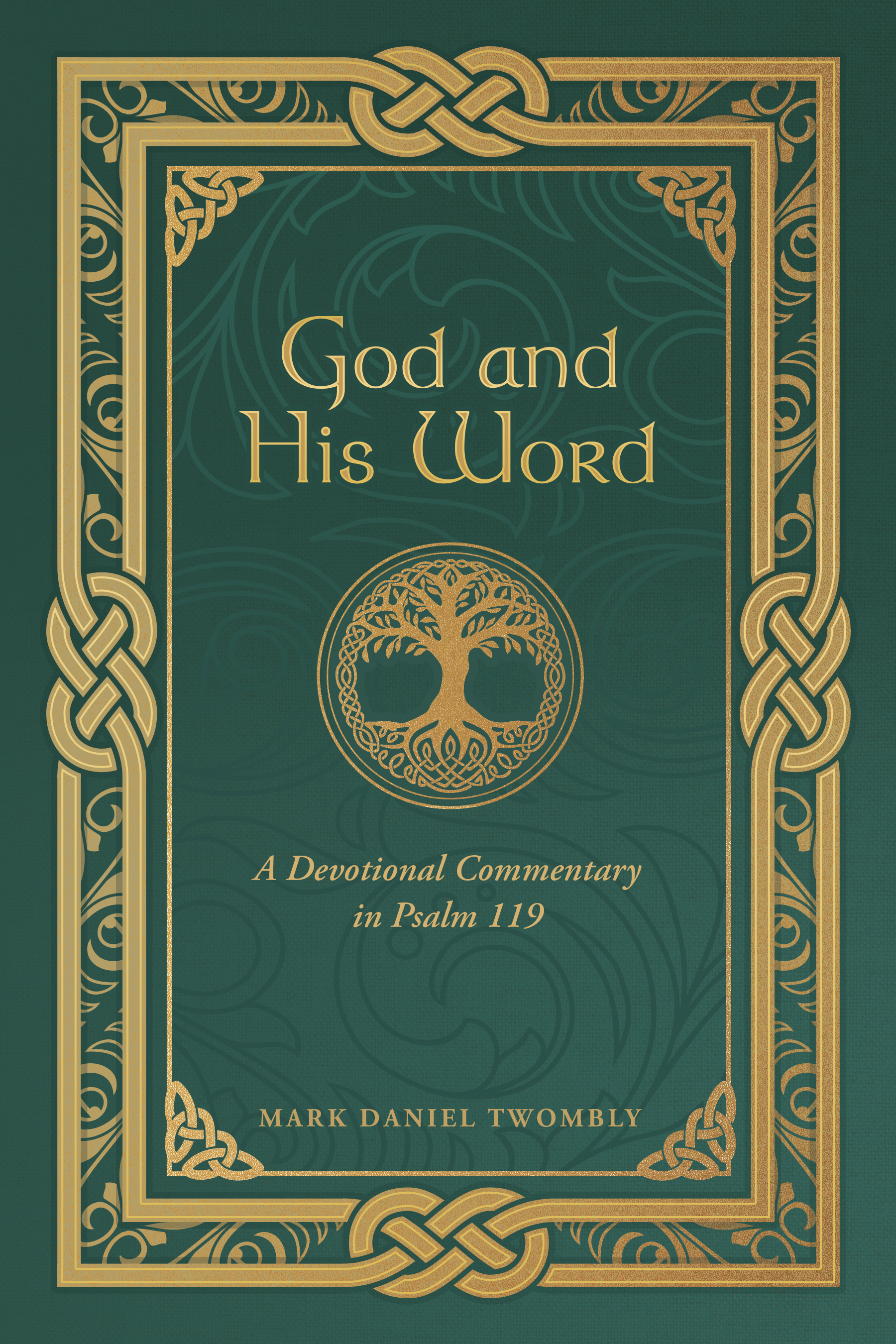 Do you desire the delight and joy described in the Bible, but find it elusive? Do you find yourself struggling to move from obligation to heartfelt desire? Do you desire more than information, but deep transformation? If so, this book is for you. Psalm 119 is a prayer to God for all of these things, and a personal answer from the Lord Himself. The infinitely perfect God of the universe draws near to perfect those who walk in His law, observe His testimonies, and seek Him with all their heart. How does He do this? He provides the knowledge, understanding, desire, ability, and delight; He initiates, sustains, and completes it all. This devotional commentary is a companion and a tour guide to help you toward a growing realization of the incalculable treasure that God in His mercy has placed before you in His word. You will be blessed beyond measure as you experience God's presence as He speaks personally and powerfully to you by His perfect Word.

READ AN EXCERPT BELOW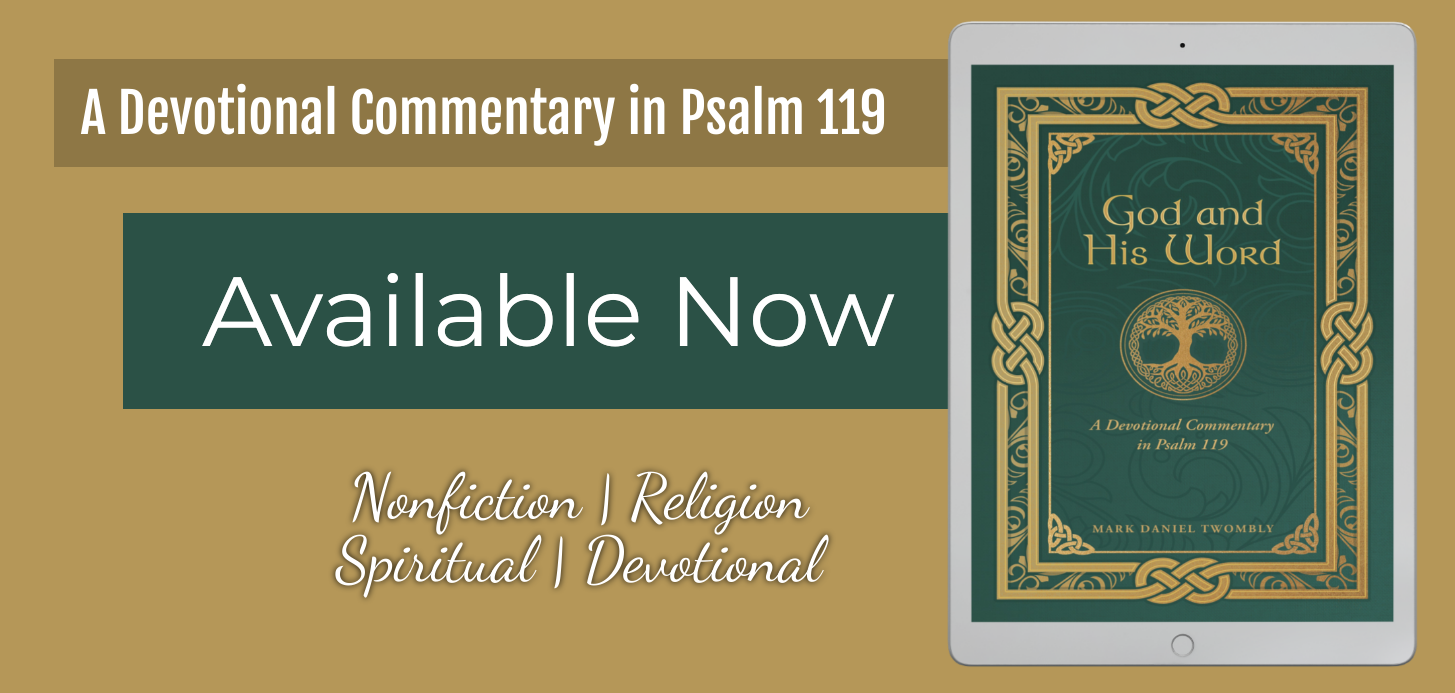 About the Author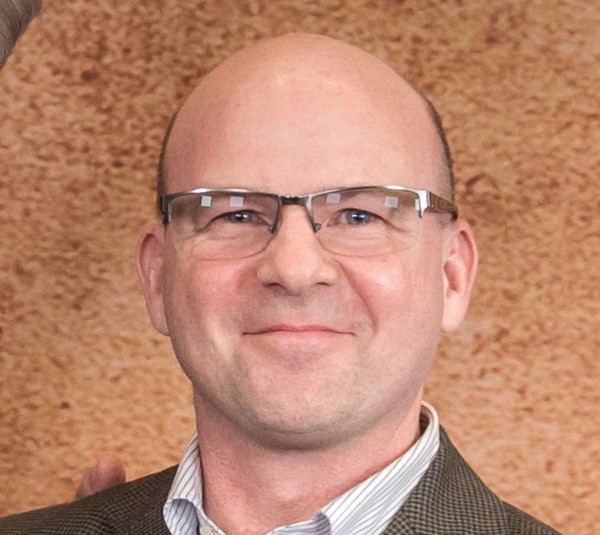 Mark Daniel Twombly is fueled by the desire to know Christ, proclaim Him, and 'present every man complete in Christ' (Colossians 1:28-29) as God's transcendent purpose for him. Having come to faith in Christ as a child, God has built into him a love for His word as the foundation for all of life. He lives in central New Jersey as a husband to Betty, father of 6, and grandfather to 4. He has been blessed to serve in local church ministry in formal leadership for most of his adult life and continues to be active in teaching, leading, and discipleship. A graduate of Rutgers College, vocationally he is a Senior Manager of Program Management in the Telecommunications industry. He has written for Well Thought magazine and is author of the blog 'In His Grip' (http://mdtwombly.blogspot.com/).
Contact Links
Purchase Links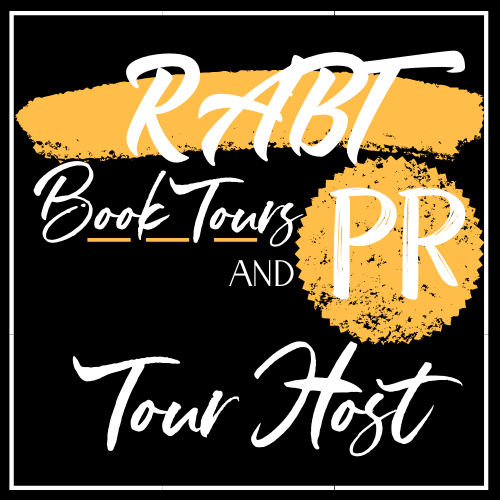 Excerpt from "God and His Word"
Psalm 119:14
"I have rejoiced in the way of Your testimonies,
As much as in all riches."
In one of the most stunning verses in the Bible, the Psalmist continues to rise up in praise as he seeks victory over sin, to be trained by You, and to proclaim Your truth. As he reflects on these, he recognizes what he has, incalculable riches! 'Oh that my ways may be established' (v.5) is expressed in so many ways in this Psalm. As much as in all riches? How excited one is at the thought of acquiring great wealth, of somehow being 'set for life'. Father, we are not only set for this life, but for eternity! Why is my level of rejoicing so low? 'Rejoice' is the Hebrew שׂוּשׂ, śûś, śiyś: a verb with the sense of rejoice, exalt, jubilant celebration. 'Way of Your testimonies (also precept, commandment, and statutes) occurs in Psalm 119:14, Psalm 119:27, Psalm 119:32-33, and refers to the pathway or pattern of one's life which follows Your ways. See also Isaiah 26:8, which directs our desires towards You, our ultimate treasure (Psalm 73:25-26). In the New Testament, the Apostle prays that the eyes of our heart will be open to see the reality of these riches (see Ephesians 1:15- 23, which prays towards seeing the infinite riches of Ephesians 1:1-14). Reflecting on Psalm 119:111-112, may my heart be inclined towards my inheritance! May I rejoice as one who has found great spoil (Psalm 119:72, Psalm 119:162)!