Children's Book
Date Published: Sept. 14th 2023
Publisher: Jan-Carol Publishing, Inc.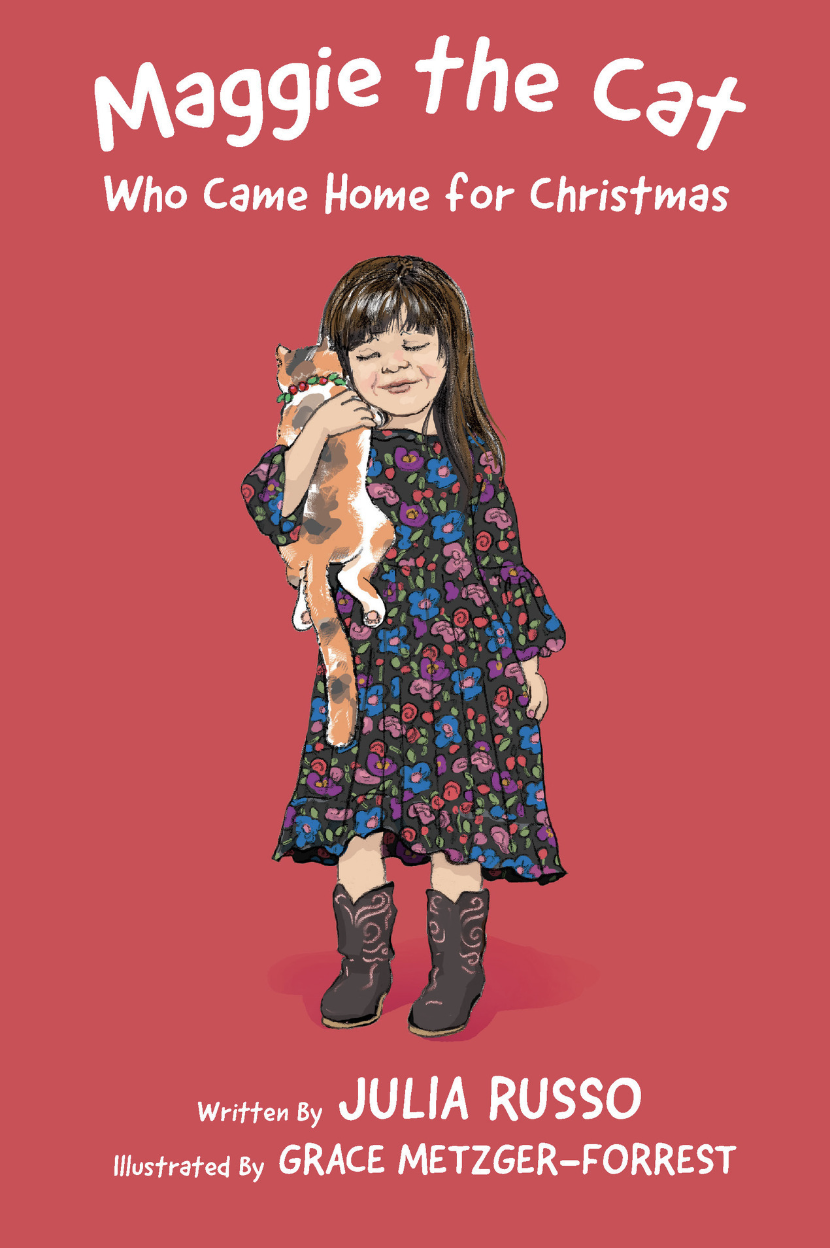 Delightful illustrations bring you inside Grandpa Charlie Green's mountainside farmhouse. Join Maggie the cat, Pip the goat, Grandpa Charlie Green, Daddy, and of course, little Wilhelmina Olive Blessing, as she tells us this sweet wintertime story. What do they do to get little Maggie home? Join the fun. Read out loud yourself or read along with others! You will love the story of Maggie, the cat who comes home for Christmas.


Read an excerpt below...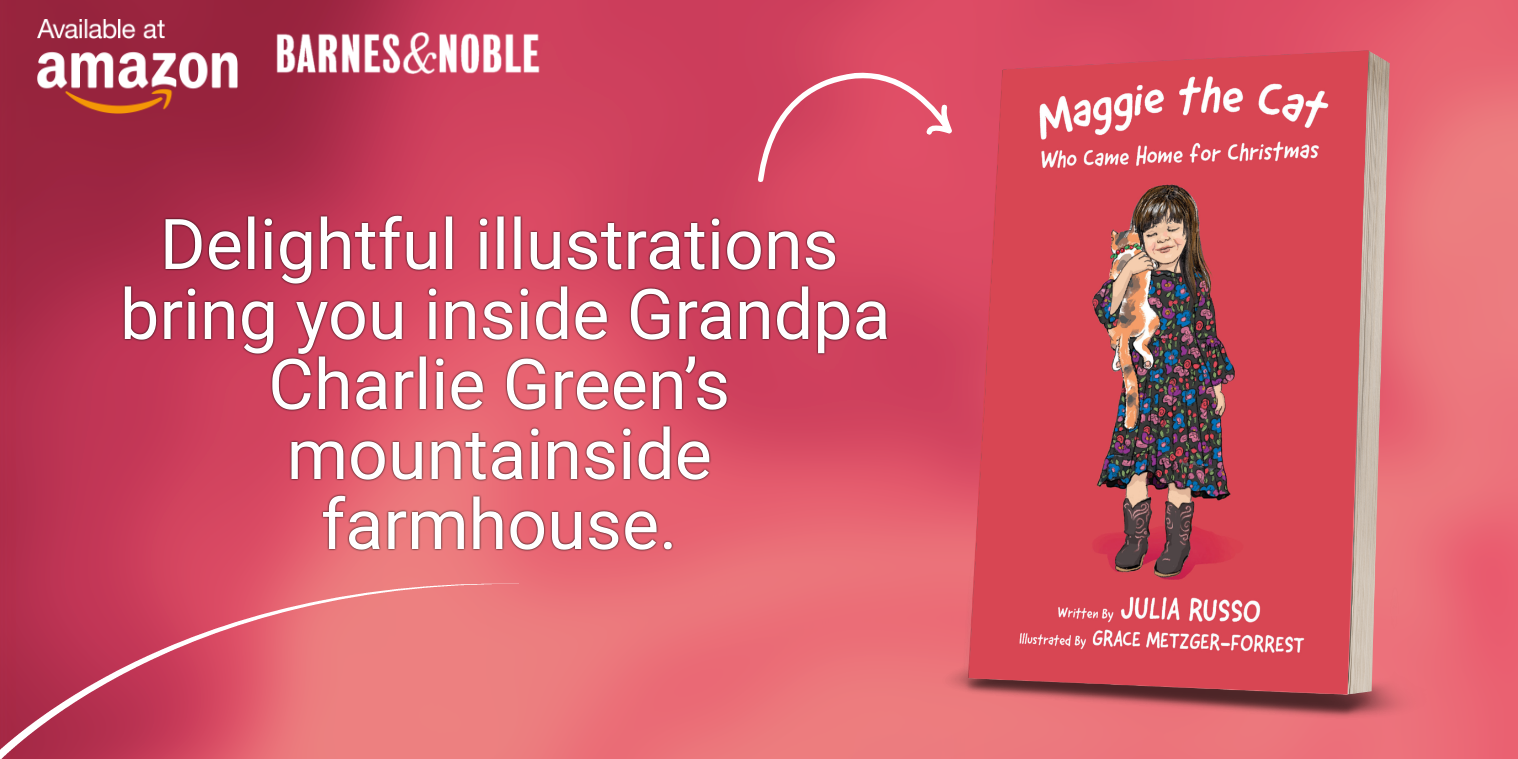 About the Author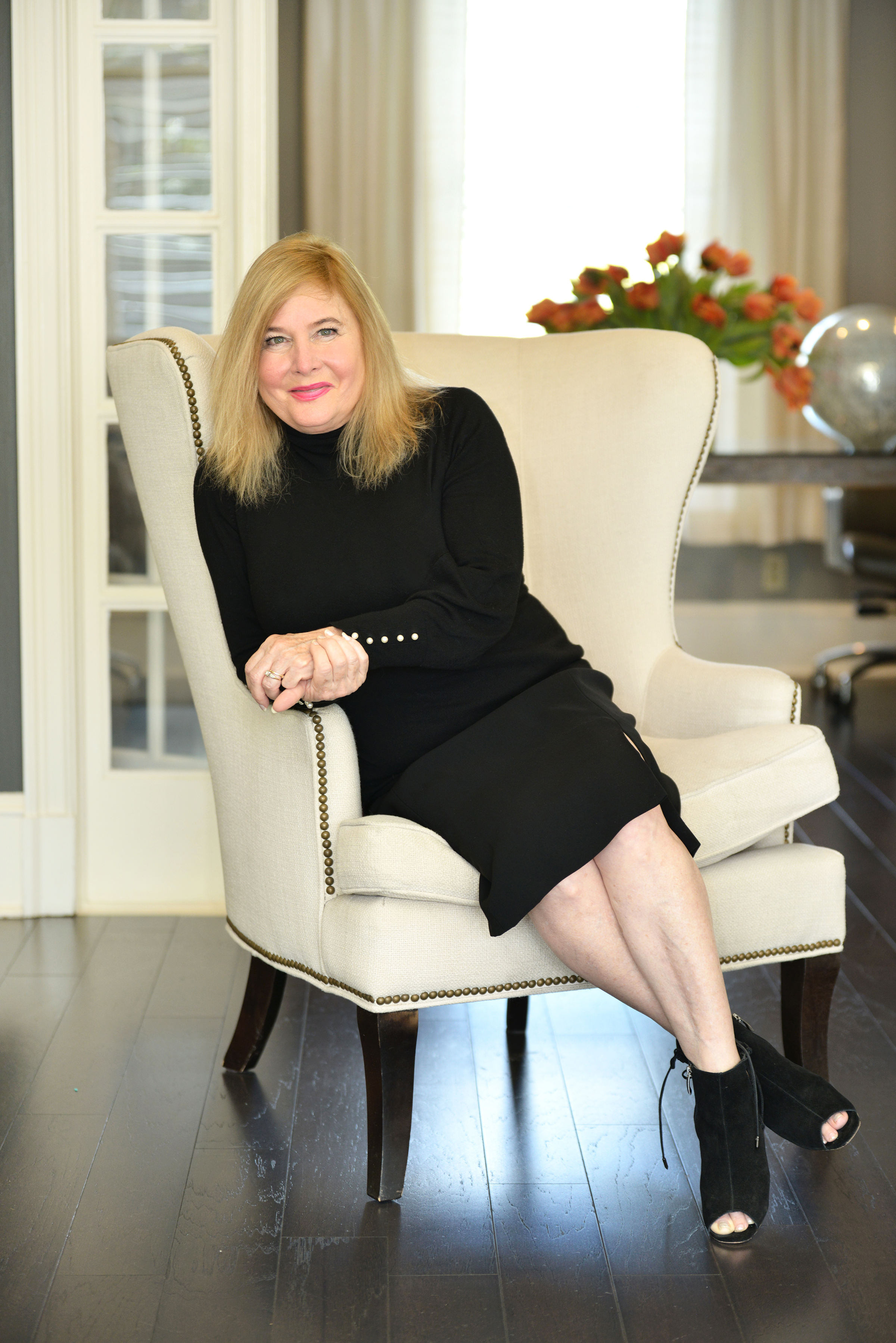 Julia spent many winters in the mountains along with her little dog, Chloe, and her sweet husband, Kent. She continues to live in Atlanta, but her heart is really in those woods.
One of her favorite things ever was hearing her first graders read aloud. She sometimes wrote for the government and companies, and later wrote descriptions of homes. She even spent time as what is called a roustabout!
Today, she presents her first ever storybook! She hopes many children will read the story aloud! She continues to visit her mountainside cabin often. She lives in Atlanta along with Kent and two sweet cats named Rigby and Linus. One of these days, she's hoping to get a little goat.
Contact Link
Purchase Links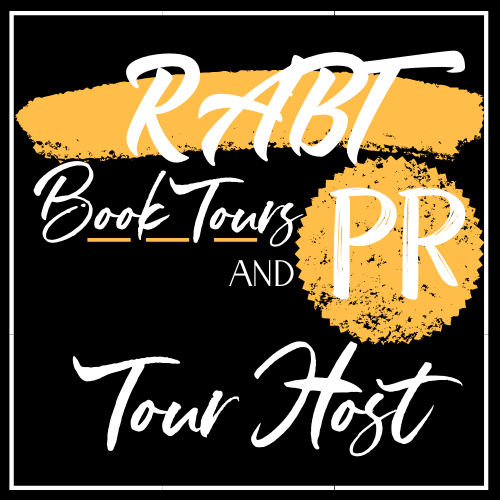 Excerpt from Maggie the Cat..."
6.
Christmas Morning
It is Christmas morning. All of a sudden, Pip entered the room full of excitement…and proud of his Christmas outfit. You see, in place of his everyday bell, he sported a beautiful, big, shiny, satin red bow! And that's not all. He had a collar with lots of little red apples. Pip was very proud. He careened around and around the room. We all said, "Look at Pip! Look at Pip!"
And he was happy. He went over to his pillow near the front door, and he laid down with his gangly little legs and relaxed.
Maggie still hadn't come home, and it was beginning to get cold outside again, so we were all a little scared. Grandpa Charlie Green leaned down and whispered in my ear, "Put on your thinking cap and think carefully about what might get Maggie home."
I sat very quietly for a few minutes, and then I said, "Wait! I know. I know. Maggie loves the smell of the fire in the fireplace. Maggie loves the smell of the sweet apple wood coming out of the chimney. Since it has been so warm, we have not had a fire. What if we built a big, roaring fire now and used the sweet apple wood to make the fire? The smoke would go up and out the chimney, and maybe if Maggie was lost and could not find her way home, she would smell the sweet smoke and see the smoke rising from the chimney, and she would find her way home."
Oh my! Everyone jumped up out of their seats and said, "Yes, yes, yes! That is a great idea. Let's do it." And we began to bring sweet apple wood into the room from out back. We included some pecan wood. Grandpa Charlie Green always had apple trees and pecan trees — the soft kind of pecans called paper pecans that you could crush in your hands and take the sweet meat out of the shell. Grandpa Charlie Green proceeded to build a big fire with the sweet apple wood and the sweet pecan wood. We smelled the sweet smoke from the apple and pecan wood, and it was good.
Later in the afternoon, Pip woke up from his nap, and his eyes got very, very big, and he looked towards the front door. What could it be? What should it be? We waited.