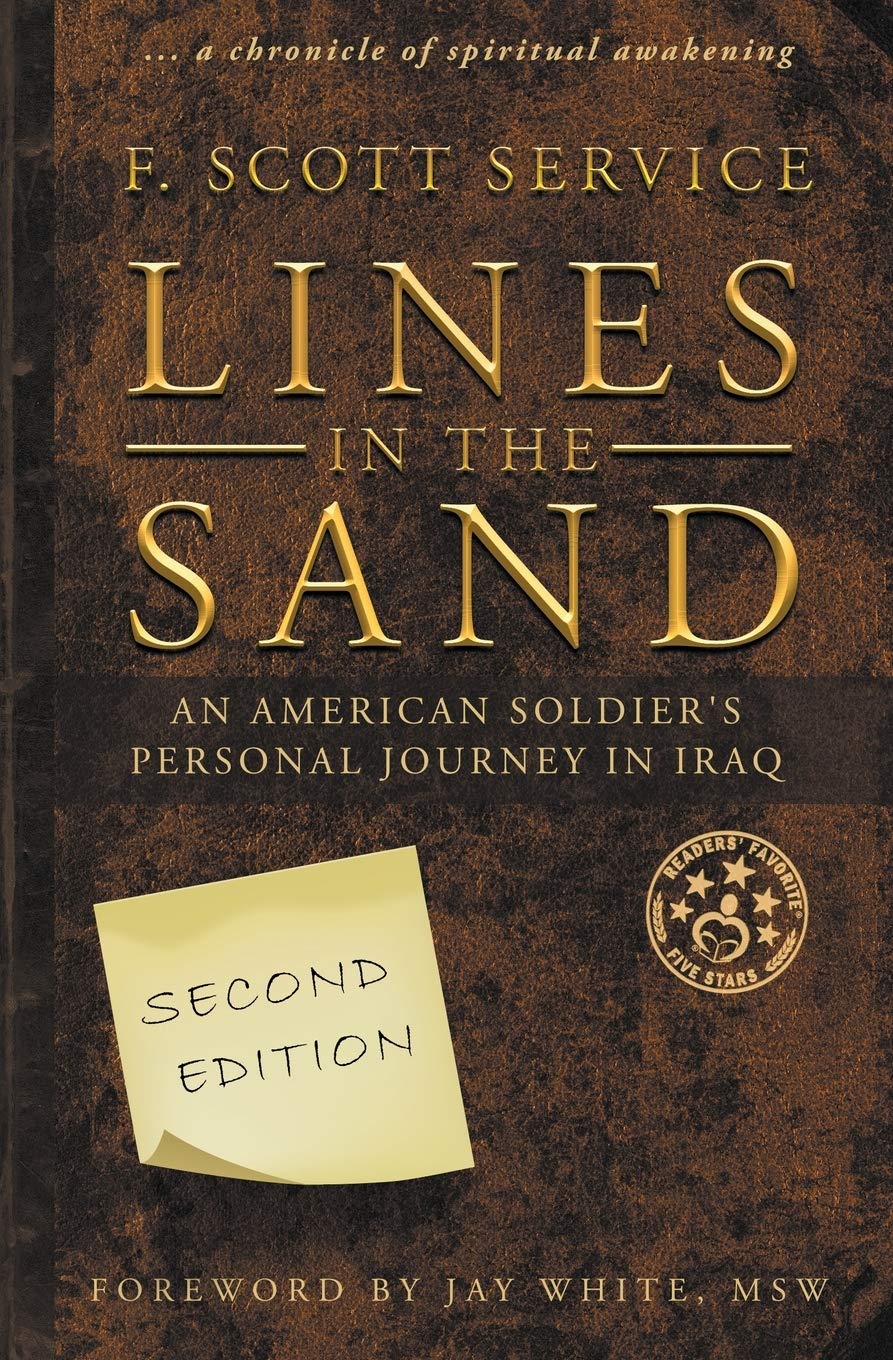 Historical Middle East Biographies / Memoir
Date Published: September 16, 2020
Publisher: MindStir Media
Lines in the Sand: An American Soldier's Personal Journey in Iraq
For F. Scott Service, a five-minute phone call one peaceful morning was all it took. Faced with the terrible dichotomy of his moral opposition to war and an innate sense of duty, little did he realize that when he was called for deployment in Iraq that his would be the journey of a lifetime. A tour of duty destined to change him forever.
Witnessing the violence of a country ravaged by chaos and facing the disintegration of his life back home, his sojourn in Iraq forced him to fight a new battle, a battle within himself. What had once been a noble intention became a desperate struggle to salvage what was left of his humanity, an excursion into the darkest recesses of the human mind that ultimately led him to question everything he had come to believe.
Pushed to the edge, only then would he discover what lay within.
An artfully lyrical epistolary composition and transcribed from his handwritten journals, Lines in the Sand is a powerful exercise in self-exploration amid heart-wrenching loss and anguish...
My review...
What a picture F. Scott Service paints of a soldier. His account is like a diary in some places. Still it always reads like a storyteller is writing it making it much easier to read. While I had a parent in the war, my parents were so much older that I think only what I'll call the "glamor" side was what I heard. While I know there was no glamor in any war, to a small kid...well, that's what we heard most. F. Scott Service's "picture" of war was quite different, very poignant, and I think very honest. It most certainly read that way.
An interesting and yet sometimes a difficult book to read. Still, one that would be of great help to many and of much interest to others. F. Scott Service has another book published, also with good reviews. https://amzn.to/3a1VaNC
Editorial Reviews
"Impeccably written, relentlessly engaging, so intimate it hurts, Service's extraordinary tale is where the reader wants and needs to be." - Readers' Favorite
"F. Scott Service is a gifted writer. His words are eloquent, with powerful expressions. A remarkable story of tragedy to triumph." - Readers' Favorite
"This book is one that is incredibly hard to put down, and readers may, in fact, find themselves obsessively reading the story from the start through to the finish, all in one sitting. I highly recommend this book and this author." - Readers' Favorite
"... eloquent and beautifully moving... " - Pacific Book Review

About the Author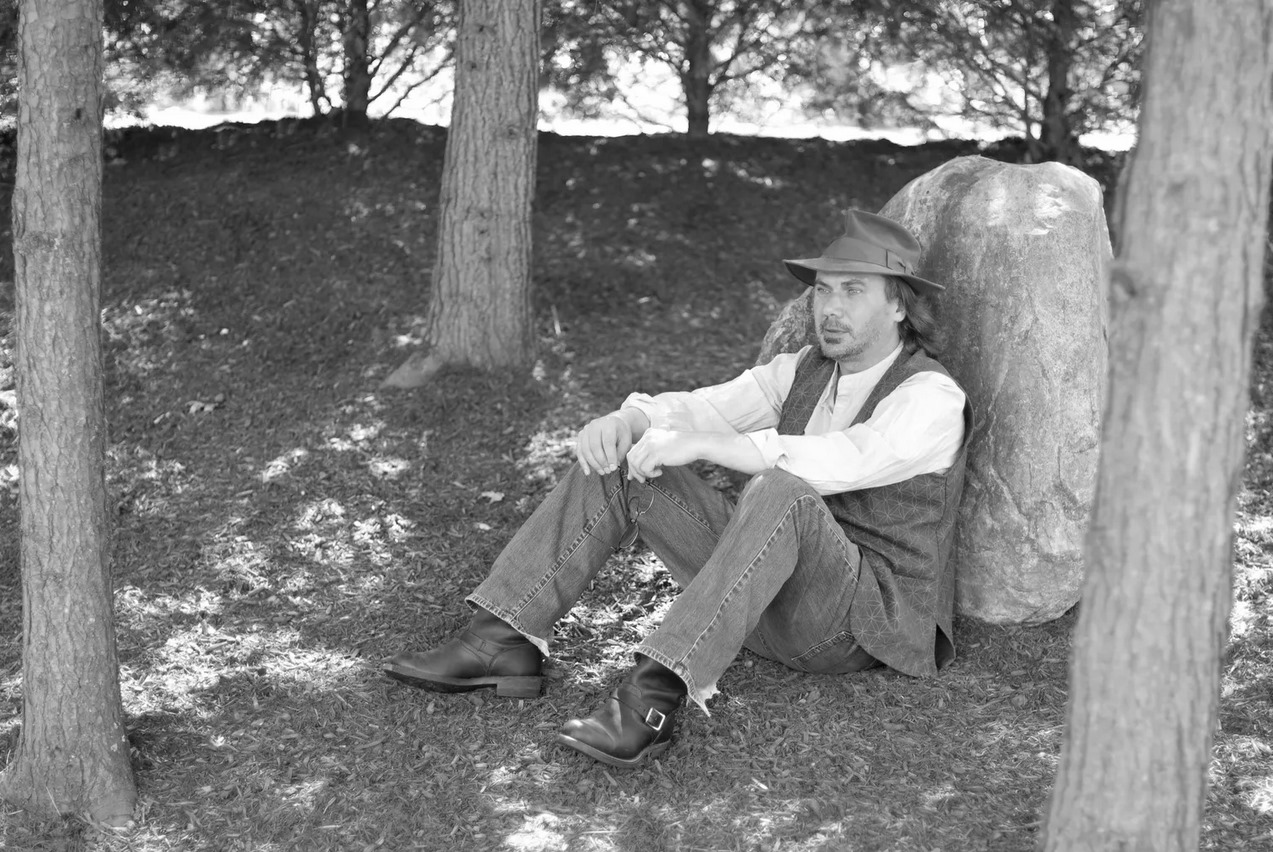 I live in New England with a talented social worker (who also happens to be my EIC) and Jerome... a trouble maker unless he's purring for an evening snack.
Having earned a Bachelor of Science in Professional/Technical Communication and a Master of Fine Arts in Creative Writing, I have had experience with editing, journalism, desktop publishing, videography, and am a full-time author.
I enjoy gardening and cooking with an emphasis on ethnic foods including Indian, Thai, Russian, Czechoslovakian, Hungarian, Chinese, Spanish, Middle Eastern (especially Algerian, Iraqi, and Egyptian), Mexican, and Italian. My next venture in culinary delight will be with Caribbean food.
Being an avid explorer, I've spent time in all but two states in America and am always on the lookout for someplace new (I just never thought it would be Iraq and Kuwait as my first international travel destinations). On my list of new places are Pitcairn Island, Easter Island, Stonehenge, Leap Castle in Ireland, the Hobbit village in New Zealand, Hunyad Castle in Romania, and the Mayan ruins in the Yucatan Peninsula.
Other interests of mine include horror literature and memoir, a long-standing fascination with UFO, paranormal, and occult phenomena as well as playing guitar, backpacking, and bike riding
Contact Links
Purchase Link