Memoir, Nonfiction, Mental Health
Date Published: April, 12th, 2021
Publisher: Hurn Publications
Four psychiatric wards
Three rehabs
Two jail cells
And a suicide attempt…
Hannah was told she would not make it to 25 with the way she was living. She had struggled with mental illness her entire life, but at 22 her demons came to a head at the grips of severe substance abuse, life-changing trauma, and two major deaths in her life.
Hannah's struggles land her places no one ever hopes to grace; jail and psych wards lead her to the brink of death. Running out of options she's left with two choices: live or die. This heart-wrenching memoir combines recovery with bittersweet romance told in a raw presentation that immerses the reader into the author's dark state-of-mind in every page.
Tiger Stripes is going to add a valuable voice to the conversation about women's mental health issues.
My review...
This is unsettling. I think it's supposed to be. It most certainly describes the life of an unsettled human being. Unsettled or lost? Maybe both. I am sure Hannah felt that way many times. Although the substance of this book might have been difficult to read, the writing style, the book itself, was not. After completing this book, I went back to page one and reread the first paragraph of every chapter. I think the struggle and a picture of her life was even more visible. I am not suggesting you scan. You could never get the full feel of this story without reading the whole book.
This is Hannah Renae's first book. I hope it will be the last autobiography on codependence or at least that she has no problems as such anymore. Maybe she should continue to write and help people feel.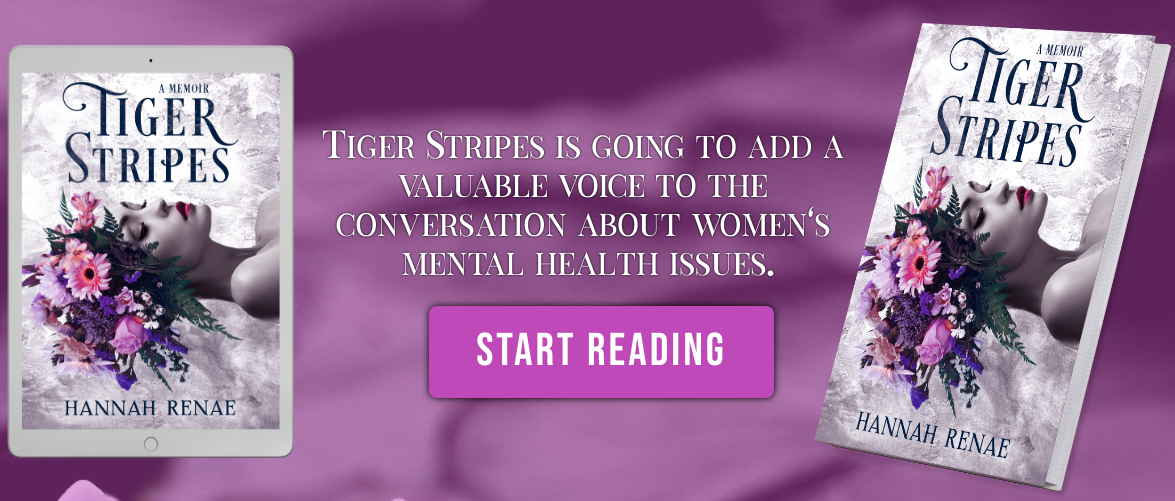 About The Author
If there is anything Hannah believes in, it's hope, but that wasn't always the case. For a long time, chaos was comfortable for Hannah, but at just 22 she would have to make her hardest decision yet: was life really worth living? Since picking up a pen Hannah has had a love for writing, and as an adult it would become her greatest tool in healing from an almost decade-long battle with severe mental illness and substance abuse. Her first book, Tiger Stripes, is a harrowing, raw telling of her year in and out of hospitals, treatment centers, and jail that finally led her on the road to recovery and freedom.
Hannah was born in Orange County, CA but has lived in the Los Angeles area for several years. She now lives in West L.A. with her boyfriend. When she is not writing she can be found reading, running, cooking, or finding the best vegan eats in L.A.!
Contact Links
Purchase Links
a Rafflecopter giveaway