Unleash Four Primal Instincts to Silence Your Inner Bitch, Lead Your Tribe, and Hunt Down Success
Nonfiction / Self-Help
Date Published: March 26, 2022
Silence Your Inner Bitch and Let the Reign of the Beast Begin!
Does the voice in your head fill you with doubt? Are you working harder but accomplishing less? Is your team a rusty wreck instead of a well-oiled machine? Are your goals receding instead of getting closer? Are you haunted by past failures? Does the life you've always hoped to live still elude you?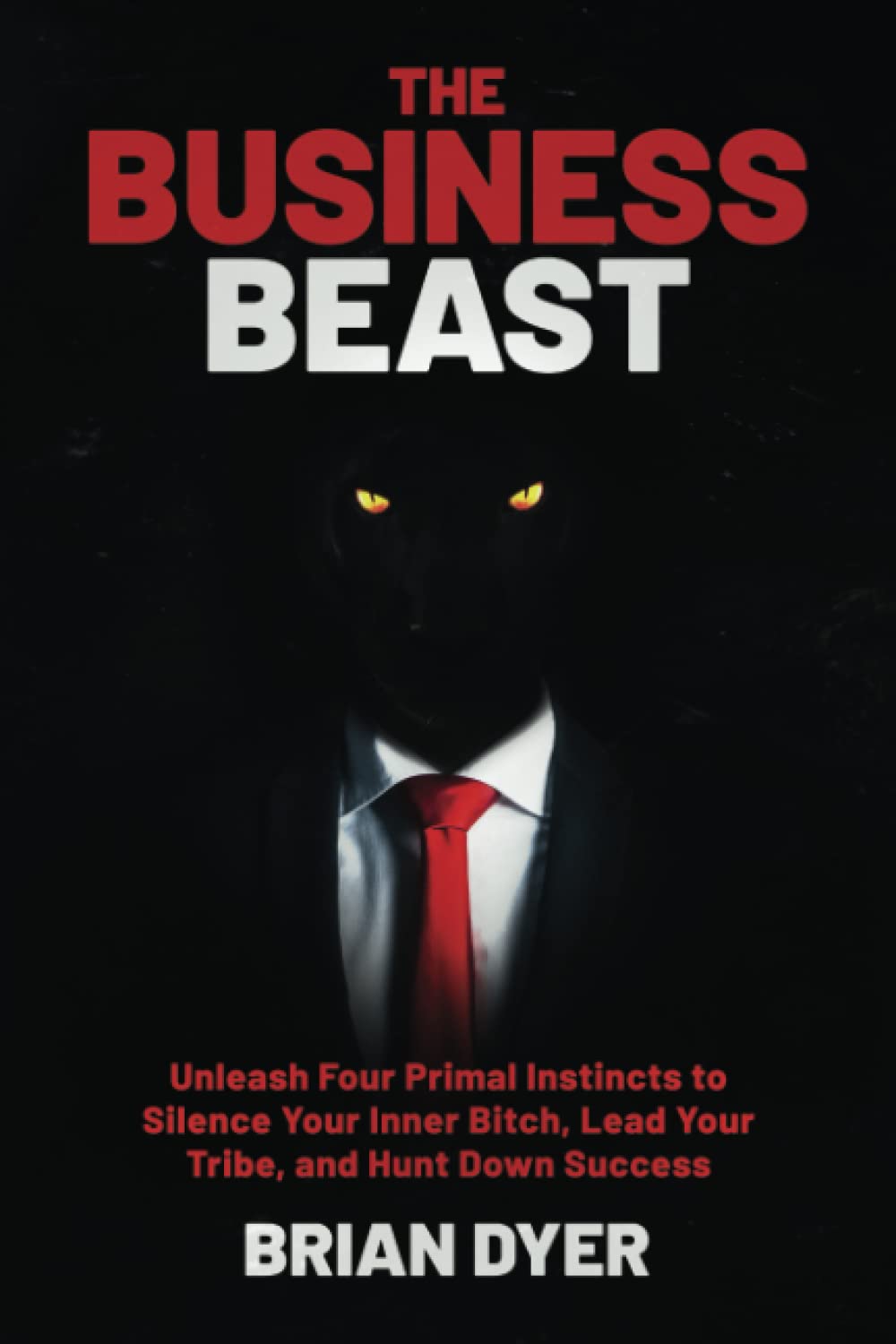 If you answered YES to any of these questions, it's time to unleash the Beast. In The Business Beast, Brian Dyer leads you down a fulfilling—but sometimes dark and lonely—path. Entering the wild is dangerous, but it offers rewards you can only begin to imagine, and you'll be in good hands as Brian guides you through the four primal instincts of the Business Beast:
1. Dilate your eyes like the great horned owl: See what others do not and prioritize what truly matters.

2. Rule your kingdom like the lion: Own and lead your tribe.

3. Enter attack mode like the cheetah: Strike quickly, effortlessly, and efficiently at the right moment.

4. Hunt undaunted like the honey badger: Develop a callused mind, dismiss failure, push past pain, and relentlessly pursue success.
Merge these four instincts, and nothing will stop you.
WARNING: This book is not for everyone. If you don't want to do the work, if you're happily winding down your career, or if you're easily satisfied by mediocrity, stop reading now. If you value self-esteem more than self-awareness or self-respect, or if you value the amount of paid time off you receive from your employer, this book is not for you.
If you're working hard to live a life of success and fulfillment but find yourself falling short of your goals, The Business Beast is the answer. Brian Dyer is in the trenches, viewing, leading, calculating, attacking, and building some of America's most successful companies. He knows exactly what it takes to become a Beast because he's done it, he's doing it now, and if you follow his advice and put it to work, you can be a Business Beast too. And once you've lived the life of a Beast you will never go back.
If you're ready to do what real beasts do, let's go to work!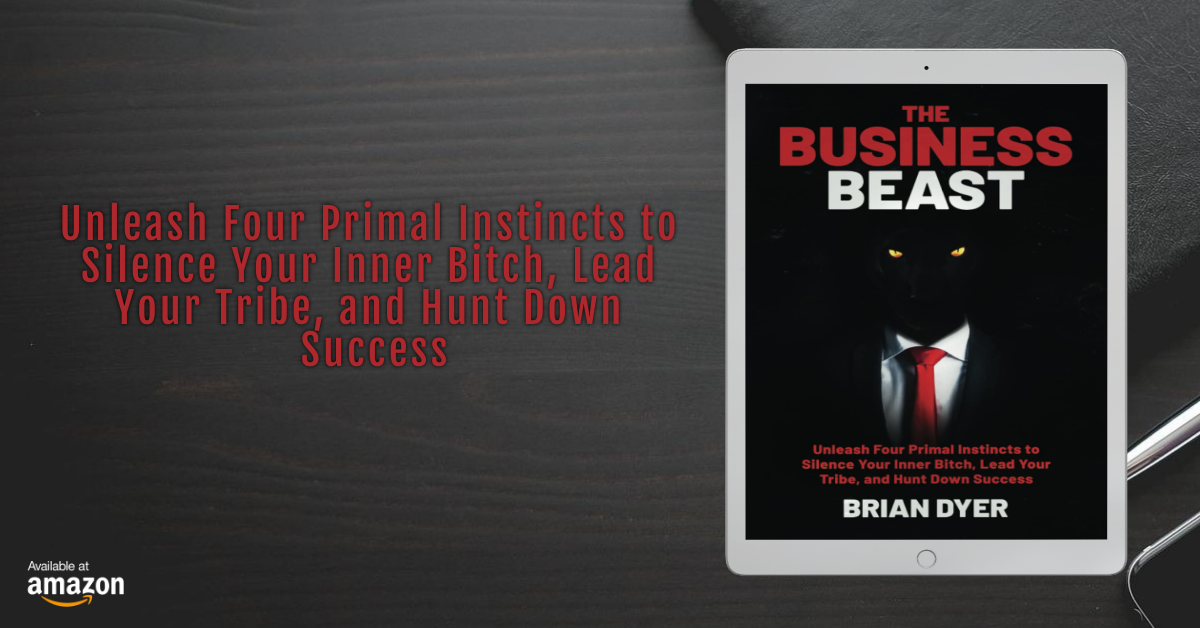 About the Author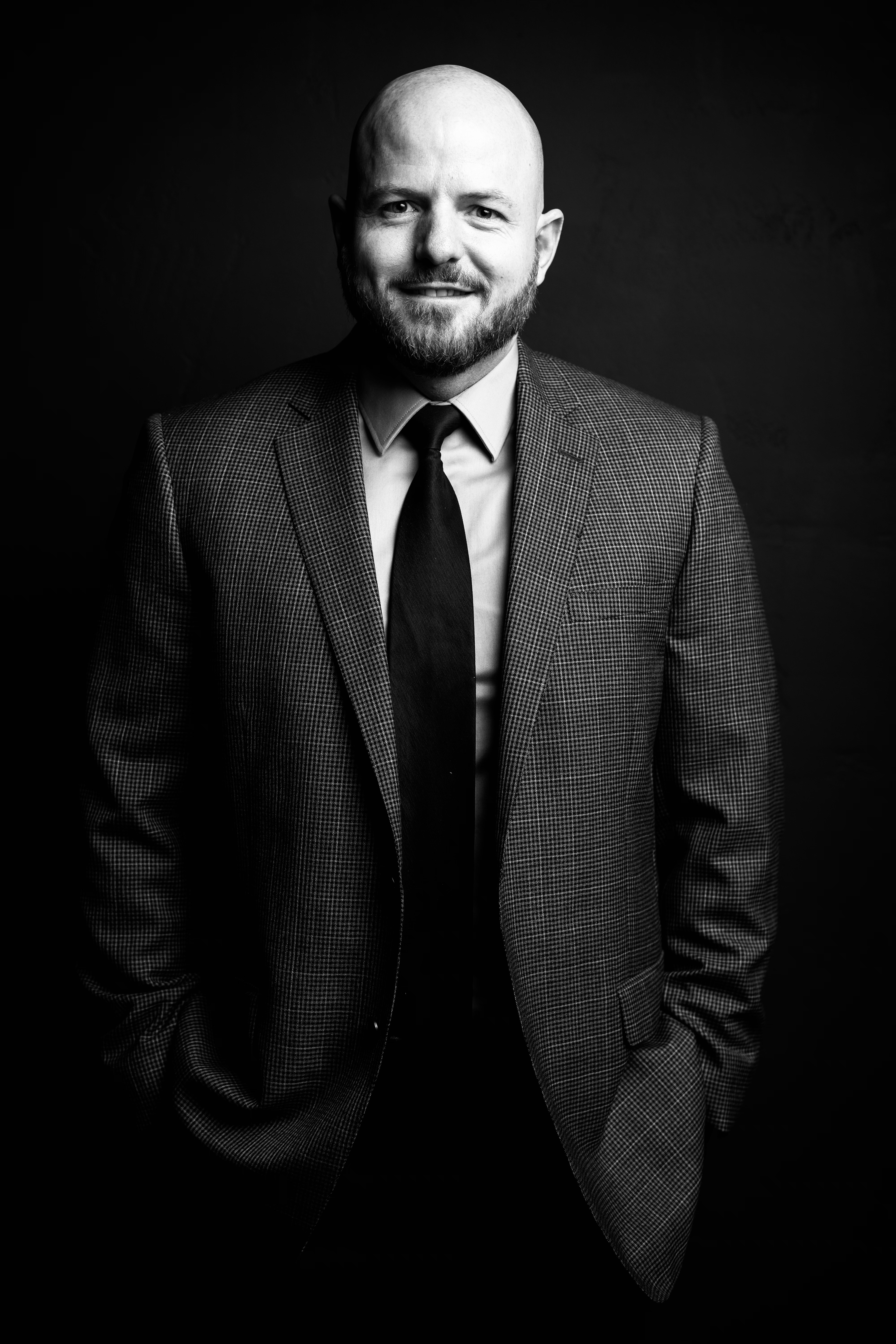 Brian Dyer is an owner and operator of multiple multi-million-dollar award-winning businesses, and a full-time dad to three wild and beautiful children. He strives to help people bring out the absolute best in themselves while silencing their too-loud inner voices that squander their potential. He believes every person can devour dissatisfaction and exceed the limits of their current capacity. When not leading his tribe, optimizing bottlenecks, and taking relentless action to grow his various companies, Brian can be found making eggs and oatmeal for his kids in his Utah home.
Contact Link
Purchase Link