Date Published: 1/10/22
Publisher: ‎ MindStir Media
"Every Third Night" is an eye-opening yet poignant story that is set in a busy, dehumanizing and unyielding New York City residency program in Obstetrics and Gynecology in 1984. It brings the reader into the real world of medicine at a time of limited supervision and brutal duty hours through the vantage points of young physicians enduring stressful conflicts and volatile relationships.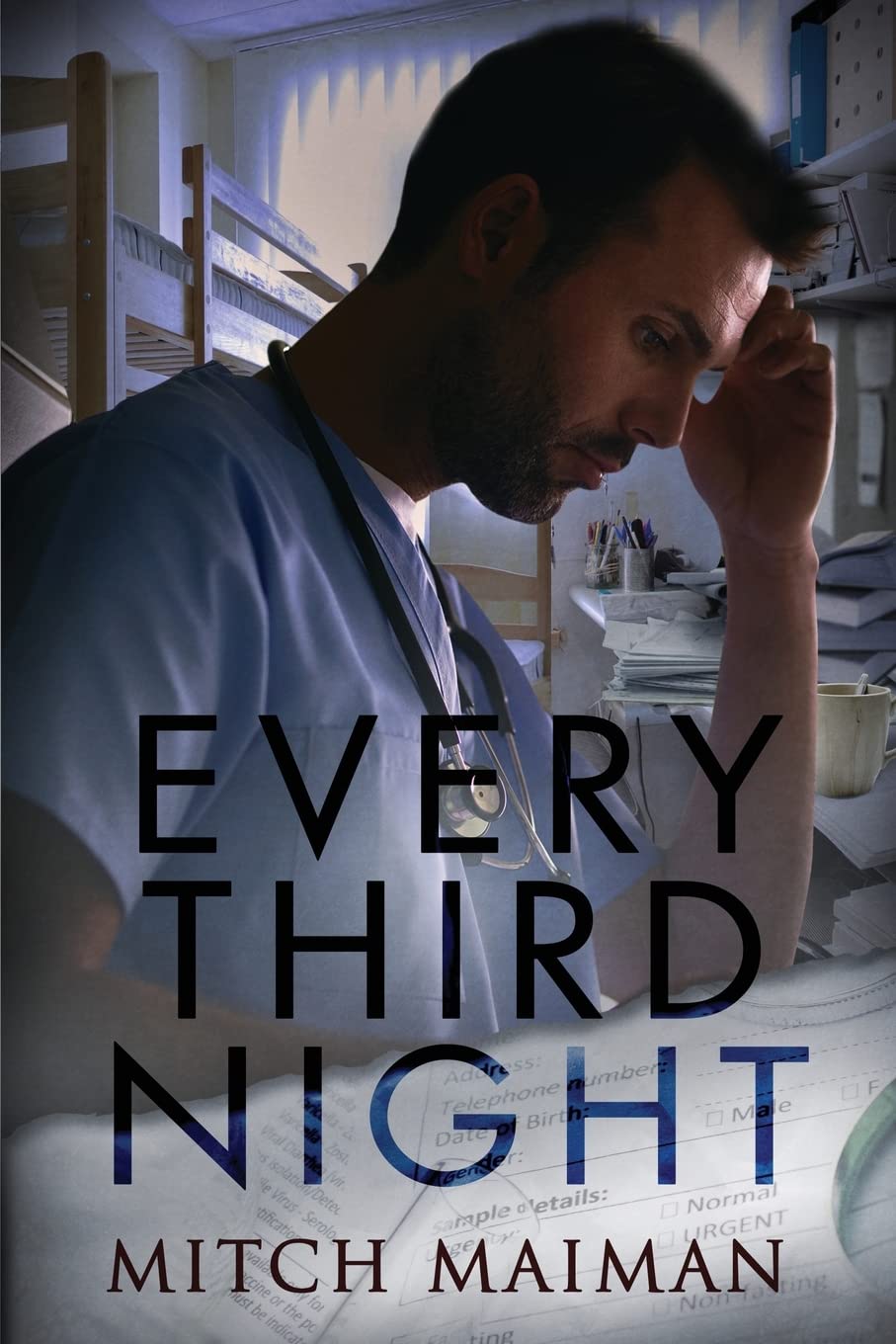 Protagonist and chief resident Jimmy Zito seemingly has it all- brilliant clinical skills, handsome, a talented teacher, and a gorgeous girlfriend to boot- but a troubled past and a rash of new conflicts leave him struggling to survive in this, his last month of training. He desperately tries to guide his fellow residents through their own personal traumas, but is not nearly as well equipped to handle the pressure as others might think, especially considering the toxic and exhaustive work schedule, unchecked aberrant behavior of attending physicians, and the highly competitive and emotional demands of Ob-Gyn.
Intern Henry Deluca grapples with the consequences of a horrific surgical complication that he feels responsible for. Co-chief resident Greta Greenberg struggles with her personal dilemma in a busy abortion clinic. Best friend Mike O'Rourke is driven to madness by an unreasonable superior's callousness concerning a dying patient with ovarian cancer. And Kim Clark, Jimmy's occult but obvious love interest, is at wits end after constantly being tortured by her sadistic Chairman. Jimmy's ultra-needy girlfriend and stubborn father do not make things any easier. The intertwined subplots all mesh together and come crashing down when an unexpected, dramatic and haunting mishap leaves the program reeling and Jimmy's life forever transformed.
About the Author
Dr. Mitchell Maiman became a physician at age twenty-four and is now retired. As a specialist in Obstetrics and Gynecology and sub-specialist in Gynecologic Oncology, he has had a distinguished academic, clinical and research career in medicine and served as both a Director of Gynecologic Oncology and Chairman of Obstetrics and Gynecology at major New York City based university hospitals. He has been recognized for his numerous educational contributions in the field and his devotion and commitment to the teaching of residents and fellows.
Mitch lives with his wife, Dr. Judy Levy, in Long Island, New York and is an avid tennis player and practitioner of yoga. They first met during their residency training. This is his first novel.
Purchase Link