Make the Domino Effect Work for You and Create More Peace, Freedom, and Joy in Your Personal and Professional Life
Nonfiction / Business
Date Published: March 20, 2022
Publisher: ‎ Authors Place Press
You can UpLevel your life Now in 3 simple steps.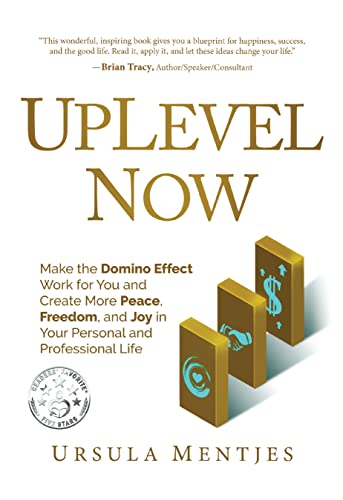 Even after her best year ever in business and the launch of her third bestselling book, Sales Expert, Speaker, and Author Ursula felt uninspired and even frustrated by what she had created. Unable to put her finger on the exact cause of her dissatisfaction, she dug in—determined to turn this upheaval into an UpLevel.
Leveraging all of her tools, skills, and team members, Ursula uncovered three key steps that allowed her to UpLevel every area of her life. In no time at all, she was witnessing the domino effect in action—more vitality and peace, thriving personal and professional relationships and collaborations, and more fun, ease, and momentum in her own sales and business growth.
In UpLevel Now, Ursula shares her personal and professional journey and offers a guide to help you:
ask the one question that will immediately bring crystal clarity
realize how your current challenges are happening for you, not to you
identify and take the right, and sometimes challenging, next step
topple the dominoes in the right direction personally and professionally
double and triple your income and joy and freedom with more ease
It's time for you to experience the domino effect in your life and UpLevel Now.
Purchase Link